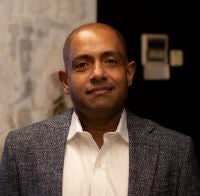 When it comes to KiwiSaver, fees are only one piece of the puzzle. Canstar NZ General Manager, Jose George, weighs in. 
New Zealand's financial watchdog, the Financial Markets Authority (FMA) released its annual KiwiSaver Report last week, doubling down on scrutiny of fees charged by providers. However, while fees are an important factor to consider, focusing on them in isolation won't drive value for the increasing number of New Zealanders relying on KiwiSaver to fund their retirement. 
This year's report was accompanied by research prepared for the FMA by research firm Melville Jessup Weaver which claimed fees charged by KiwiSaver providers in New Zealand are higher than those charged by similar funds in the UK. The report concluded that while investment returns are up 19% in 2019 compared with the previous year and total funds under management are up 17% to $57 billion, the average management fee per member has only risen 13% demonstrating that providers are moving in the right direction when it comes to fees, albeit not as quickly as the FMA had hoped. 
As with any purchase, fees should be only one factor in determining overall value when selecting long-term investment products. Value comprises factors such as after sales service, the quality of the product purchased and, importantly in investment products, alignment with an individual's savings goals and risk tolerance. Canstar's online KiwiSaver comparison tool allows New Zealanders to compare fund types from conservative through to aggressive, based their current balance.
Interestingly, New Zealanders are currently assessing KiwiSaver funds based on value rather than fees. Research released by Canstar in August showed fees as the lowest driver of customer satisfaction for New Zealanders, with only 11% of the 3000 respondents naming fees as the most important consideration. Nearly 30% of respondents revealed value for money as the biggest driver of satisfaction, with investment returns coming in second as the primary consideration for 25% of respondents. 
Canstar research also highlighted good communication as an important requirement for New Zealanders. A total of 17% of respondents rated it as the most important consideration when choosing a KiwiSaver scheme. However, less than a third of respondents reported reading and understanding all the communications they receive from their provider, indicating that investors may see more value in better, clearer and perhaps more regular communications than in a simple fee reduction.
KiwiSaver has been an unequivocal success with nearly three million Kiwis using it to save for their retirement. However, the increasing scrutiny on fees could be missing the mark in ensuring New Zealand savers are gaining the most value from KiwiSaver schemes. And it could even mean providers drop focus on more important areas in a quest to reduce fees at speeds demanded by the FMA. It's positive to see the FMA mention an intention to broaden its focus in the future. With the investment New Zealanders are making in KiwiSaver rising exponentially every year, we believe a broadened scope, discussing customer service, communications and fund returns alongside fees should occur sooner rather than later to better empower New Zealanders to gain maximum value from their KiwiSaver investments.