Having already disrupted the market with its promise to slash KiwiSaver fees, new provider Simplicity is launching ahead of schedule to the thousands on its waiting list.
On 1 August, new not-for-profit provider Simplicity announced it was entering the KiwiSaver market, with an aim to add as much as an additional $65,000 to New Zealanders' investment funds. Simplicity plans to "charge the lowest fees by removing expenses, commissions, overheads and profits," its website states.
Managing director Sam Stubbs claims, in a media release, thousands have already registered interest, with Simplicity already meeting its 12-month target. However, Mr Stubbs does not elaborate on the exact figures for this target.
"The platform has been thoroughly tested, and has passed with flying colours. It's now fully functioning, industrial strength and ready to make Kiwis richer in retirement," he says.
Simplicity is now a finalist in the New Zealand Innovation Awards. The awards "give smart, innovative New Zealand individuals and businesses a platform to be recognised and celebrated," the website states.
Major power company Genesis Energy is backing the new KiwiSaver provider, appointing Simplicity as its preferred supplier.
Simplicity is working with Vanguard group to offer an ethical KiwiSaver solution. Vanguard manages $5.3 trillion investments across the world and has recently been in the spotlight due to managing investments in companies associated with making cluster bombs and nuclear weapons.
Following the backlash from mainstream media reports, Vanguard says it is willing to create a new fund for New Zealand that complied with the law and investors' concerns, Radio New Zealand reports.
Simplicity managing director Sam Stubbs explains how a not-for-profit KiwiSaver provider works.
Source: Simplicity
Why New Zealanders join KiwiSaver
When it comes to choosing a KiwiSaver provider, many New Zealanders are still in the dark about the benefits the scheme provides, according to recent research.
Earlier this year, the Commission for Financial Capability surveyed 2200 New Zealanders about KiwiSaver, revealing the most common reason to join is the intention of the scheme – to save for retirement. One in three people say this is why they joined KiwiSaver.
However, while most respondents are aware of at least one benefit of joining KiwiSaver, few knew about multiple main advantages of joining, according to the commission.
Awareness about KiwiSaver benefits is as follows:
The most well-known benefit is employer contribution, 71% of those surveyed are aware of this.
Just over half – 53% – knew about the grant to buy a first home
Just under half (47%) knew about the member tax credit the government gives savers every year.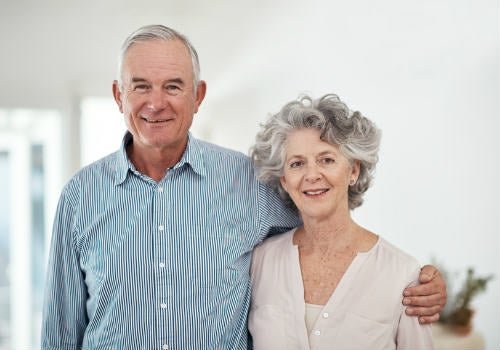 On the flipside, a third of people who do not belong to a KiwiSaver scheme, and 17% of those who do – have concerns about the scheme.
Three quarters of non-members fear the government will interfere with KiwiSaver, 64% worry about getting their money back, and nearly half have doubts about the providers – either going out of business or their ability to make sound investment decisions.
"There appears to be a problem with a lack of understanding about KiwiSaver that's putting some people off joining. So, more needs to be done to make sure people know the facts, rather than myths, and can make better-informed decisions around their long-term financial planning.
Every year, Canstar assesses KiwiSaver funds, including looking at their fees and funds' performance. In the 2016 report, Canstar analyses 138 funds across 18 providers to find outstanding value. More information on top performers is available in the report. Canstar's research precedes Simplicity entering the market.
Commission KiwiSaver survey to inform policy changes
The commission's KiwiSaver survey forms part of the Retirement Commissioner Diane Maxwell's three-yearly review of retirement income policies. The results will help to form recommendations for the Government.
The commission has since conducted further surveys, including a snapshot poll which shows New Zealanders are now dipping into their retirement savings to keep afloat. The majority of the 1300 respondents say they are concerned about their financial security when they reach 65.