Streams of Kiwis have been applying for hardship to get their KiwiSaver money back. While KiwiSaver is designed for retirement, there are some exceptions which allow you to break open the KiwiSaver piggy bank.
Every year, KiwiSaver providers get a flurry of "hardship" withdrawal requests. In fact, between June 2008 and June 2017, 15,000 KiwiSaver members have withdrawn a combined total of $70 billion from their KiwiSaver accounts. And, in August 2017 alone, 1620 KiwiSaver members withdrew a combined total of $8.2 million for financial hardship!
KiwiSaver members may read their annual statements and think they should have the right to tap into those funds early. But it's not that easy – and for good reason. While Canstar can't give personalised financial advice, this guide explores what counts as "financial hardship" under the KiwiSaver scheme, as well as why it is treated as a "last resort" option.
When can you get your KiwiSaver money back before retirement?
There are certain circumstances when you can apply to get back your KiwiSaver money, before the age of 65. The most common situation is using KiwiSaver to buy your first home. The others are hardship, illness, and moving overseas permanently (KiwiSaver.govt.nz).
Applying for hardship to access your KiwiSaver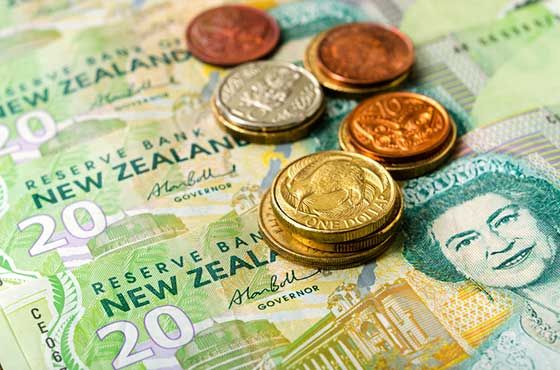 Every year, New Zealanders use the "serious financial hardship" withdrawal clause to get back their KiwiSaver money early. They are not able to get their government tax credits or kick-start, in this circumstance.
These withdrawals cannot be made by anyone at any time. The saver needs to be able to prove real financial hardship to get back their KiwiSaver money. "Hardship" means being unable to meet minimum living expenses such as food, clothing, accommodation, utilities, house and car insurance, or expenses for dependants with special needs.
Prerequisites when applying for hardship with KiwiSaver

To be eligible to get  back KiwiSaver money under financial hardship, members have to file some paperwork, to prove they really do need to access those savings. This includes: providing bank and credit card statements and other evidence of your financial hardship, such as a letter from a lender proving that a mortgagee sale is imminent.
Case managers then consider whether the member should be able to get back their KiwiSaver money, based on their application. The process is not always straightforward. If, for example, a saver can't afford to pay rent because of other frivolous spending, they could be turned down. To be able to make a "financial hardship withdrawal", the member has to prove they have explored other options to manage their money. Depending on the financial situation, case managers may instead recommend that the saver sells luxury items and constrains other spending, to free up more money for necessities.
The way you apply for a KiwiSaver financial hardship withdrawal differs, depending on your membership status. For example, if you have been a KiwiSaver member for three months or less, then contact Inland Revenue or,complete what's known as a, "KS5 form". However, if you've been a KiwiSaver member for more than three months, or you're unemployed, you'll need to contact your KiwiSaver provider directly.
Contact your KiwiSaver provider.
What counts as illness when applying for hardship?
In order to get your KiwiSaver money back on the grounds of illness, it will need to be an illness, injury, or disability that either permanently affects your ability to work, or poses a risk of death. You may need to provide medical evidence to support your application.
In addition to your contributions and the contributions made by your employer, you will also be able to withdraw the $1,000 kick-start (if you received it). You can also withdraw the member tax credits.
If you claim illness when applying for financial hardship withdrawal within the first 3 months of joining KiwiSaver, you need to contact the Department of Inland Revenue. If you have been a member for a longer period of time, contact your KiwiSaver fund provider.
Applying for hardship is a last resort
Applying for hardship under KiwiSaver really should be the last resort. It's important to save regularly for a comfortable retirement income. The aim is to avoid having to get back your KiwiSaver money for emergencies, so don't forget to budget along the way!
Enjoy reading this article?
Sign up to receive more news like this straight to your inbox.
By subscribing you agree to the Canstar Privacy Policy