New Zealanders over the age of 60 are stressing about finances, fearing they are ill-prepared to head into retirement, a survey reveals.
Cigna Insurance conducts an annual global "360 Wellbeing Survey" to identify and monitor factors, motivations, perceptions and attitudes which impact on health and wellbeing. The entire survey pools from a sample of 15000 from a range of countries, including 1000 New Zealanders.
This year's survey is comprised of a 50/50 male/female mix. However, only 125 of the respondents are 60 years of age or older.
In a media release, Cigna chief executive Lance Walker says the survey shows financial planning is an issue that transcends with age, with 53% of respondents reporting worry and stress about finances.
However, many of the older respondents are particularly concerned about their financial security as they head into retirement.
"Of concern, just 20% of those aged over 60 reported they had sufficient money for retirement, suggesting financial planning is something that really needs to be looked at earlier," Mr Walker says.
Older Kiwis report good physical health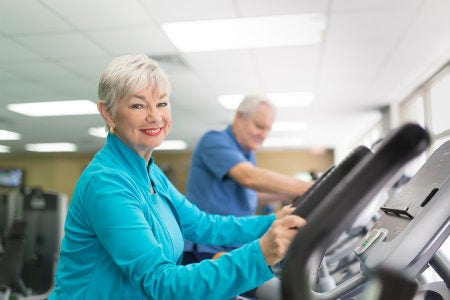 Fortunately, sentiments are rosier in other aspects of life for the older respondents, with more than three quarters reporting being in excellent or good health.
"It was great to see how active and focused on wholefoods and healthy eating the older respondents were," Mr Walker says.
"Some were still going to the gym or running on a regular basis and almost all reported a diet rich in fruit and vegetables. Their lifestyles are a model for us all."
Further, the survey shows many New Zealanders over the age of 60 are still happily employed, despite New Zealand's retirement age sitting at 65.
Mr Walker says the older respondents are "young at heart", with the perception of what is considered "old" also increasing with age; respondents in their early 20s defined old as 63, whereas those over the age of 60 say old age starts at 79.
KiwiSaver help for retirement planning
New Zealand's retirement scheme, KiwiSaver, has been around since 2007 and there are now a number of providers on the market.
In 2016, CANSTAR assessed 20 schemes with a combined total of 138 funds across 18 providers. Canstar's assessment of KiwiSaver schemes analyses various factors: performance, fees, investment mix and reporting, to help you narrow down retirement savings options.
The following providers received 5-star ratings, based on assessment on different KiwiSaver scheme and fund types:
Westpac
ASB
ANZ
OneAnswer
KiwiWealth
Read the full star ratings report to see their ratings.
Research on providers precedes Simplicity, the new KiwiSaver provider which promotes low fees, entering the market. However, you can read more on Simplicity here.