The Financial Markets Authority (FMA) is taking aim at default KiwiSaver providers, saying their lack of educating members is "disappointing" and cause for concern.
KiwiSaver members who don't choose their own schemes are automatically enrolled in one of nine default schemes. Default funds are conservative fund types, designed to reduce the potential for frequent and large drops in balance, but have only 10% to 34.9% in growth assets.
Currently, 446,534 of the total 2,772,147 KiwiSaver members are in a default fund, up from 444,786 in 2016, according to FMA's just-released annual report.
But, despite the growth in default fund membership, average fees per member are increasing. On average, default KiwiSaver members are paying $70.69 in total fees, up from $66.09 in 2016. Total fees includes administration fees and other charges. Default scheme fund managers have captured a total $31,565,941 in fees from their investors.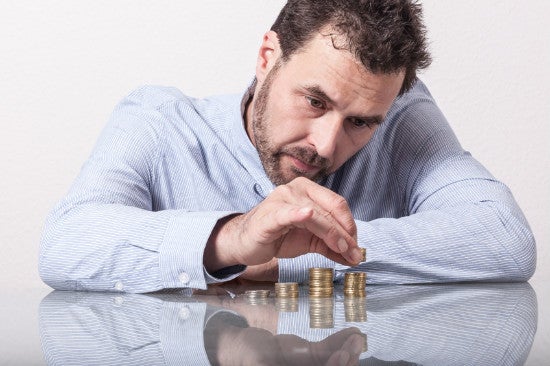 The FMA believes fees should drop, as the membership grows.
"…as membership grows we expect the costs per member to fall, unless overall costs rise in the market faster than we see (or hear about), or providers direct more money to provide better service."
"We [the FMA] understand that engaging with default members can be difficult. But the lack of progress in this area by the default schemes is disappointing," chief executive Rob Everett says in a media release.

"Especially, when the income from fees paid by default members has increased to $31.5 million, and providers still seem to have little trouble engaging other providers' members to get them to transfer."
The FMA has now contacted the chief executive of each default provider, in a bid to get them to "meet their obligations to default members."
"At the very least, we expect them to deliver on what they said they would do in their tenders to the Government seeking default status. Or, if they have tried that and it didn't work, to try something more effective," Mr Everett says.
As at 31 March 2017, 16902 default members have switched to another fund type, taking a total of $172,707, 1208 with them. The most popular fund type these members switched into is balanced (6790) followed by growth (6747).
Most KiwiSaver switches to other providers

KiwiSaver members continue to move around scheme types, in large numbers.
Almost 60,000 KiwiSaver members have switched providers in the past year, taking just shy of $530 million with them.
A total 58,253 KiwiSaver investors transferred $529.3 million to another KiwiSaver provider, over the past year. This compares with 16,902 KiwiSaver members who transferred $173 million to a different scheme, but who stayed with their existing provider.
The FMA believes this trend will continue, but is concerned investors are making ill-advised decisions.
"The FMA remains concerned that people are not getting the help they need to ensure their decision to transfer to a new provider is a good one," the authority says in a media release.
Canstar's latest KiwiSaver research also reveals some KiwiSaver providers are charging hundreds above the average total fee rate for equivalent funds.
Canstar compares KiwiSaver fees
While only a piece of the puzzle, fees have the potential to significantly chip into returns.
Total KiwiSaver membership overall has increased to 2,772, 147 – up 113,764 (4.4%) from the previous year. But year-on-year, growth in KiwiSaver membership has actually been gradually declining, dropping from an 8.3% increase in 2015, to 4.8% in 2016.
For the second year in a row, the number of members who have switched schemes outnumbers the growth in KiwiSaver membership, according to the FMA's annual report.
The number of scheme transfers, at 172,017, is 17, 486 more than the 154,531 New Zealanders who have joined the retirement savings scheme in the past year.
Non-contributing KiwiSaver members top one million
There are still more than one million (1.1 million) KiwiSavers who are "non-contributing members", meaning they have not been adding money to the investment pot in the past year. This is a 3.2% increase on the previous year.
On the other hand, the proportion of non-contributing members – when considering total membership numbers – has actually dropped slightly, to 42.2% from 42.7% at the end of 2016.
Every year, Canstar assesses KiwiSaver funds, looking at performance, features and fees, in a bid to help consumers scan the market and choose a product to suit them.
In 2017, Canstar analysed and rated 16 providers, with a total of 19 KiwiSaver schemes, across six fund types: aggressive, growth, balanced, conservative, defensive and cash.
Canstar's 2017 KiwiSaver research, provides a breakdown of how providers and schemes stack up, including a revealing look at how some providers are charging hundreds of dollars above the average.
Enjoy reading this article?
Sign up to receive more news like this straight to your inbox.
By subscribing you agree to the Canstar Privacy Policy