The government has reminded KiwiSaver providers and members that information is vital for New Zealanders to make the right investment choices.
The Financial Markets Authority (FMA) is cracking down on KiwiSaver providers offering incentives that distract customers from making informed investment decisions.
The FMA has released a consultation paper on the advice KiwiSaver providers can – and should – give members. The paper also spells out some concerns around sign-up incentives offered to customers.
Offering a mortgage rate discount if a customer transfers KiwiSaver scheme, for example, would be concerning, the FMA states in its paper.
"Overall, our view is that advisers and KiwiSaver schemes can offer incentives, provided they do not distract the customer from making good decisions about KiwiSaver.

Incentives can achieve good outcomes for customers when they encourage customers to get the best out of KiwiSaver.

Examples include incentives offered to existing customers to provide a prescribed investor rate, or an email address (so they can receive information about their investment), or to engage in a decision about whether to move from a default fund." (FMA)
The FMA will monitor any schemes offering incentives which distract customers from making good decisions about KiwiSaver, including checking if there are sales incentives for the providers, the FMA says.
Useful information for every KiwiSaver member – FMA

The FMA says there is some information that is useful for all KiwiSaver members:
Choosing a contribution rate that will, at the very least, get the customer the member tax credit.
Identifying the right type of fund for the customer.
Telling the customer the correct prescribed investor rate (the tax rate that applies to the KiwiSaver investment).
The FMA says KiwiSaver providers should strongly encourage investors to join KiwiSaver in the first place, although consumers should be aware it is unaffordable for some Kiwis.
For many New Zealanders, KiwiSaver represents a large portion of their retirement savings, but it may also be their first investment and the biggest ongoing expense due to fees, the FMA explains.
"It is very important, therefore, that New Zealanders get the help they need to make good decisions about KiwiSaver and to consider how KiwiSaver and to consider how KiwiSaver fits with their overall investment and retirement." (FMA)
Difference between class advice and personalised advice
All types of financial advisers are able to provide what's known as class advice – a recommendation or opinion based on class characteristics such as gender, age, and risk profile.
However, only FMA-backed authorised financial advisers and Qualifying Financial Entities, FMA, can provide personalised advice.
Personalised advice means the adviser has to find out about their personal financial situation and goals to be able to provide the information.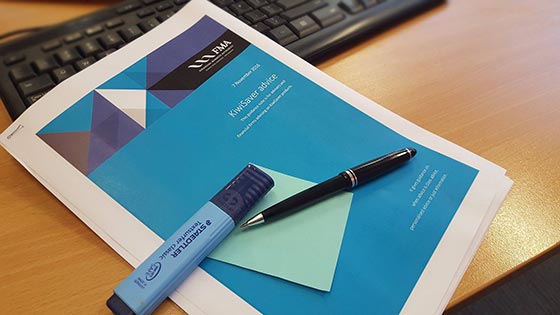 The FMA has said it will review its guidance on advice, with the government signalling significant changes to the Financial Advisers Act in the future.
The FMA is now collecting feedback on its KiwiSaver advice guidance, to replace its 2012 regulations. Submissions close 16 December. More information is available on the FMA website.