Did you know that your KiwiSaver money might be used for manufacturing cluster bombs, landmines, and tobacco?
Media, including the New Zealand Herald and Stuff.co.nz have revealed that hundreds of thousands of KiwiSaver members in default schemes could be funding the manufacture of weapons. Government agencies such as the NZ Superannuation Fund and ACC are banned from this type of investment.
Journalists have delved deep into all nine of the default KiwiSaver provders' schemes and found that at least five of them are investing savers' money in businesses that supply arms and/or tobacco.
The New Zealand Herald found that of $32.5bn funds invested by KiwiSaver providers, $150m of those assets were blacklisted for the NZ Super Fund, which invests government money for future NZ Super payments to pensioners.
This happens because KiwiSaver providers often invest money via big international managed funds such as Vanguard, which in turn buy shares in these companies.
Cluster bombs.
Investigations found that the default funds run by AMP, ASB, Westpac, ANZ and Grosvenor have investments in armaments companies Northruop Grumman Corporation, Lockheed Martin, Honeywell International and Fluor Corp. Some of those also had investments in cluster bomb manufacturers General Dynamics and Textron.
Tobacco.
The NZ Super fund refuses to invest in tobacco-related products. However the NZ Herald found tobacco investments held by KiwiSaver providers.
The laws
New Zealand has three laws prohibiting Kiwis' involvement in nuclear weapons, cluster bombs and landmines. They are the: Anti-Personnel Mines Prohibition Act, the New Zealand Nuclear Free Zone, Disarmament, and Arms Control Act and the Cluster Munitions Prohibition Act.
The New Zealand Police investigated, following a complaint by Amnesty International, but decided that the KiwiSaver providers didn't breach the Cluster Munitions Prohibition Act. The Financial Markets Authority, which was consulted in the investigation, said that the way the law was framed it was unlikely that thresholds in the Act would be met because the providers were investing indirectly.
The government isn't going to review KiwiSaver providers. Commerce minister Paul Goldsmith told Radio New Zealand that Kiwis have a choice about which scheme to join and that they could find out what their providers invest in. But a poll of 450 readers by Stuff.co.nz found that 62 per cent agreed it was time for MPs to change the laws to explicitly ban investments in these types of companies.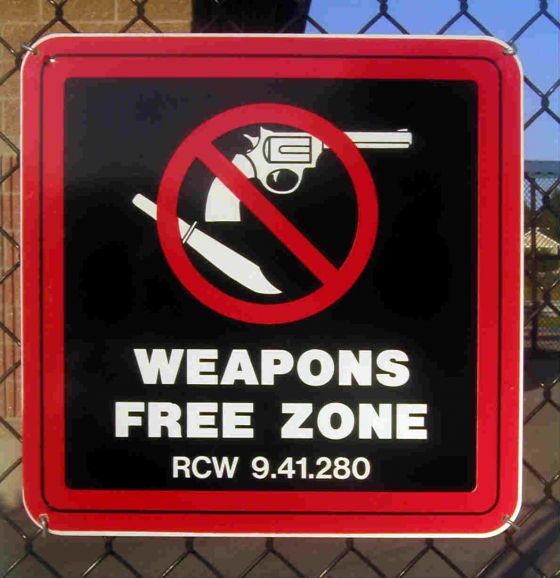 Fund providers on the defence
The fund providers say that they have not actively chosen the offending investments. Instead they say they have invested in entire stock indices, which means investing in these companies by default. How that works is that a KiwiSaver fund buys into a third party fund from Vanguard or other providers that invests in all the top 100 stocks on the UK's FTSE100, for example. Because the investment has all top 100 stocks it doesn't distinguish between good and bad industries.
As a result of the flurry of negative publicity in the media many banks and fund managers have moved to sell the offending investments. Amnesty International's executive director in New Zealand Grant Bayldon points out that large banks aren't renowned for being easy to budge on ethical issues. Their rapid moves to divest themselves of indirect holdings shows that they can be forced to change by the court of public opinion.
Whilst many ordinary Kiwis may not have heard of Vanguard, this company is a global force in the fund management industry. Vanguard's head of market strategy and communications in Australia told Investment News New Zealand that the company is working on an "acceptable" passive global shares fund that excluded companies associated with cluster bomb and nuclear weapons manufacturing. This would make it much easier for KiwiSaver providers in New Zealand to ensure that Kiwis' money isn't funding so-called Sin Stocks.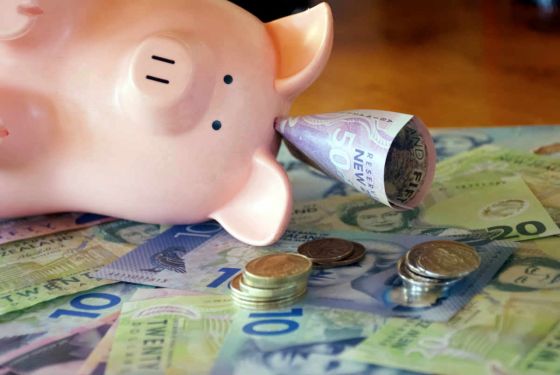 The battle isn't over.
Not all KiwiSaver providers have yet stopped their investments in weapons and tobacco. Investors who are concerned should let their providers know if they want a more ethical investing approach for their money.
A good way to do that is to read the annual reports, which list the underlying investments. The other option is to choose an ethical KiwiSaver. To find out more, click here.