Co-authors: Dhayana Sena and Michelle Norton 
Almost all KiwiSaver funds have a portion of the pot invested in shares, and the overriding objective of most KiwiSaver fund managers is to make money. This means that there is a high chance that some of the fund's investments may not align with your values and principles. 
But, if you do your homework, you may be able to find an option that matches your environmental and social values. Canstar shares some tips on where to start. 
Why choose a socially and environmentally responsible KiwiSaver fund?
There could be many reasons why you would choose a socially and environmentally responsible fund, here are four key examples: 
You care for the planet. 

You don't want to aid industries that behave dishonourably toward people. 

You want to be a better financial citizen. 

You care about the world that your children and grandchildren will inherit. 
As at 31 March 2019, 10, 361 Kiwis – with a combined total of more than $163 million ($163, 029, 157) – are in a socially responsible KiwiSaver fund. This is according to the Financial Market Authority's 2019 annual KiwiSaver report. 
Don't know where to start with choosing a KiwiSaver provider or fund? Use Canstar's comparison tools to narrow down your options. 
Compare KiwiSaver funds for free
Ethical KiwiSaver funds go by many names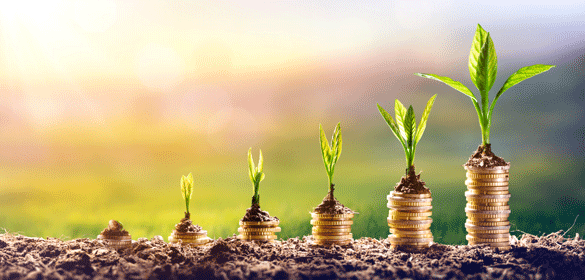 Ethical KiwiSaver funds/socially responsible funds can also be called green investments, sustainable investments or even religious investments. 
These names are not just about semantics, and there is no such thing as a one-size-fits-all responsible KiwiSaver fund. Although these "ethical" funds all take into account some form of social or environmental value or principle, each type of fund has a different way of going about it.
However, there has also been industry debate about how honest some providers are being when they label their fund ethical.  A report KPMG prepared for the Commission for Financial Capability recommends that KiwiSaver funds which claim to be environmentally and socially responsible are independently audited.
"There's been a proliferation of claims by KiwiSaver funds that they are socially and environmentally responsible, but after studying the market, [KPMG] found KiwiSaver scheme's documentation to be "confusing" when it came to establishing their true ethical credentials," a 30 September 2019 Stuff.co.nz report says.
On the back of a Financial Markets Authority consultation, the industry regulator is expected to provide updated guidance and information on the labelling of ethical investing.
Negative and positive screening

So, how do KiwiSaver providers even arrive at ethical or sustainable status?
Perhaps the most important concept to grasp when choosing a socially responsible KiwiSaver fund, is understanding the difference between negative and positive screening.
KiwiSaver fund managers use either "negative" or "positive" screening when choosing the underlying investments in responsible funds. They often talk about "environmental, social and governance" (ESG) factors in their decision making.
What does negative screening in KiwiSaver mean?

Negative screening is the most common form of screening in KiwiSaver;  it involves avoiding companies or industries that are considered to be harmful to society or the environment. "Sin stocks" include stock in companies involved in gambling, alcohol, weapons, nuclear power, fossil fuel exploration, adult entertainment, as well as research into and the production of genetically modified (GMO) crops.
KiwiSaver funds that negatively screen exclude these types of industries from their pool of possible investments. They don't actively look to invest in companies and industries that do social or environmental good – they just avoid the ones that are socially or environmentally harmful.
What does positive screening in KiwiSaver mean?

Positively screened funds go one step further and invest in companies and industries that have a positive social or environmental impact, i.e. sustainable industries. The theory is that these industries will do well for people and the planet in the long term, because of their long-term potential to compete and succeed in terms of fund performance.
Both negative and positive KiwiSaver investment managers also consider ESG factors in choosing their funds. And many go on to engage with the companies they invest in, to put pressure on them to behave as "good corporate citizens". They do this by starting discussions with the companies, filing resolutions to be voted on at annual general meetings, educating the public, and attracting media attention.
Are you limiting your returns by choosing an ethical KiwiSaver fund? 
Responsible funds still have hundreds, if not thousands, of investment choices available after screening and, as a result, the manager can diversify a fund's investments to ensure it does just as well as ordinary funds.
If you're still worried about the effect of responsible investing on your long term investment outcomes, then bear in mind that New Zealand's largest investor, the Guardians of the New Zealand Super Fund, which invests the money destined to fund your NZ Super, is a responsible investor.
Conversely, if you find a fund with an appropriate level of risk and return for you, it may not employ the investing philosophy you desire. If you want a "deep green" fund that concentrates on environmentally friendly investments, a general socially responsible fund may not provide what you want. Or, if you want a positively screened growth fund, rather than a negatively screened one, you may be out of luck.
Some KiwiSavers choose "life stages" funds, which transition their investments from Growth to Balanced to Conservative investments automatically as they age. But to date, no responsible KiwiSaver scheme offers a life stages fund.
The more people who put their money where their morals are, however, the greater the likelihood of increased competition in this type of investment option. In the meantime, something is better than nothing if you're motivated by responsible investing. Canstar has researched and rated KiwiSaver funds and providers, to make it easier for you to be able to compare your options. Check out our free KiwiSaver comparison tools below.

Compare KiwiSaver funds with Canstar