Co-author: James Hurwood
Have you ever considered pushing your banking affairs in a more ethical direction? Here's our guide to ethical banking, and how to make the swap to it.
Recycling, catching public transport, donating to charity – these are all the things that many of us do in order to live a more ethical life.
But did you know that your financial affairs can be more or less ethical depending on who you bank with on a day-to-day basis? It all depends on where exactly your bank invests the money it controls on your behalf.
What is ethical banking?
Ethical banking is a bit of a vague term, generally it encompasses any bank, financial institution, or system that operates based on values driven by environmental and social responsibility.
Just as with ethical or responsible investment, ethical banking can rely on negative screening (avoiding investment in companies that cause harm to the planet or people) or positive screening (actively investing in companies that do good for the planet or people).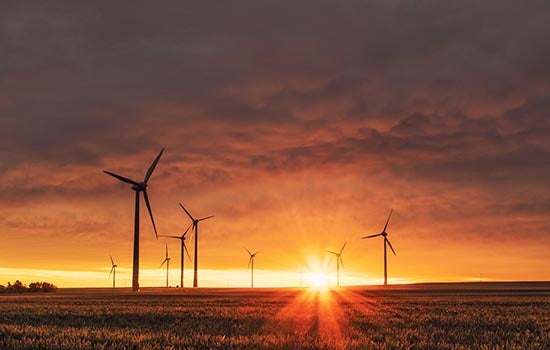 In New Zealand, the definition of ethical banking tends to skew towards banks and institutions that do not invest, trade in or have exposure to any of the following:
Fossil fuels and coal mining (or mining of precious minerals and other materials)
Weapons (guns or other arms)
Tobacco
Deforestation of the environment
Human exploitation or human rights abuses
Gambling
Pornography or sex slave trade
Animal cruelty
For the purposes of this article, we'll be treating the above as a general guideline for what constitutes unethical practice. This is because ethics are typically subjective in the financial world, for two main reasons.
First, some ethical banking institutions or ethical super funds use both positive and negative screening to make sure they are only invested in "good" causes. Meanwhile, other institutions with the same "ethical" label may not use any screening but merely integrate environmental, social and governance (ESG) considerations into their investment strategy – which obviously has vastly different results.
Secondly, one person may find something objectionable that the next person does not.  For example, some people specifically try to avoid  investment in fossil fuels, while others care more about finding animal cruelty-free banking options.
Want more finance tips?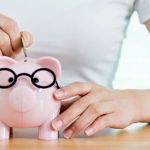 Sign up for free to receive more news and guides, straight to your inbox.
By subscribing you agree to the Canstar Privacy Policy.
Who offers ethical banking in New Zealand?
It's hard to say which institutions offer "ethical banking"- since it is a subjective term. But some New Zealand banking institutions have been recognised as being a cut above the rest and some have been singled out as underperforming.
In 2017, Westpac Group was ranked the world's most sustainable bank globally in the Dow Jones Sustainable Indicies Review. Westpac's performance was assessed in the following areas: corporate citizenship, business risks and opportunities, environmental and social reporting, climate strategy, anti-crime policy, materiality and labour practices.
A 2018 report by climate change group 365 Aotearoa rated seven banks – ANZ, Westpac, BNZ, ASB, Kiwibank, TSB and the Co-Operative Bank – based on whether fossil fuels were part of their investment policies. The banks directly supporting fossil fuels – ANZ, Westpac, ASB and BNZ – were given the worst ratings.  While Kiwibank and the Co-operative Bank both had no investment in coal, oil or gas, they didn't have a policy preventing this type of investment. TSB, received a top rating because it doesn't invest in the fossil fuel industry, but also has a policy forbidding investments in fossil fuel, according to the report.
Compare banking institutions for home loans, credit cards, savings and transaction accounts and more on the Canstar website:
You can also learn more about Ethical KiwiSaver investments or compare KiwiSaver Funds on the Canstar Website:
How to switch to ethical banking
The good news is that if you want to shift from your current bank to a more ethically-minded institution – also known as divesting – it's not a particularly hard process. Here's how to do it.
Figure out whether your current bank is ethical or not
Figuring out where your bank or financial institution puts their money can be tricky in terms of figuring out whether or not they're involved in every last problematic thing we've mentioned above. There are a few guides you can use, such as the Sustainable Business Council, the Responsible Investment Association Australasia or Ethisphere.
If your current bank isn't ethical, find one that is
The next step before you leave your current bank, is assessing the range of ethical banks and institutions available to you, and choosing one to move your everyday banking to.
When looking at a bank, you may want to consider:
Whether or not it has branches in your town or city, is online only, or is based somewhere else in the country
The values and ethical guidelines it follows and operates under
The quality of the banking product it offers (i.e. Does it offer competitive interest rates? What about the product features you need?)
You can compare a wide variety of products from different banking institutions on the Canstar website:
Opening an account with your bank of choice
Once you've chosen a bank you want to move your everyday banking to, it's time to get the product you need from them – maybe a transaction account, or other products such as savings accounts or credit cards.
Depending on the location of the bank in question, you'll be able to do this online, over the phone or in person at a branch.
Make sure you have your identity documents handy when you're trying to sign up. For example, check our list of documentation you need to apply for a credit card or documentation for applying for a home loan. We have an article all about how to switch banks when it comes to your home loan.
Once you've done that, it's time for the finale!
Move your money, and tie up any loose ends
Now that you've got your shiny new accounts and products provided by your ethical bank of choice, all you need to do is make the move. This means moving any savings you have across from your old bank accounts to your new ones, paying off any credit card balance you have with your old bank, and closing the old accounts entirely.
Additionally, you'll need to contact any companies that you have a direct debit arrangement with (such as your gym, streaming services like Spotify or Netflix, or Afterpay) and provide them with your updated bank details. That way, they won't think you've ghosted them and cancel your account.
And there you go! Once your old accounts are closed and all your loose ends are tied up, you've officially divested, and you can now proudly call yourself a customer of sustainable, responsible, ethical banking.
Congratulations! Now, have you considered the ethics of where your super or other assets are invested?
Learn more about ethical investing for your KiwiSaver and compare KiwiSaver funds here:
Want more finance tips?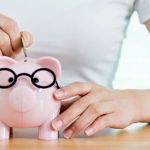 Sign up for free to receive more news and guides, straight to your inbox.
By subscribing you agree to the Canstar Privacy Policy.