Graeme Wheeler's last hurrah announcing cash rates is a conservative one, keeping the Official Cash Rate (OCR) at 1.75% today (10 August), as
widely anticipated
.
And don't expect any rate increases in the near future, either.
Mr Wheeler stands down from the top role next month (September) after five years at the helm.
RBNZ cites a number of factors for keeping the rate on hold: headline inflation is 1.7% (within the target band of 1-3%), forecasts for longer term inflation remain at 2%, and house price inflation has moderated.
A lower New Zealand dollar is needed to increase tradeables inflation – which has been negative for four-and-a-half years and is probably at the lowest point since the great depression, Mr Wheeler said at the Monetary Policy Statement media conference.
Mr Wheeler does not expect any major changes in the OCR after his departure, saying rate plans are, "still very much neutral" and he does not "see any increase in the OCR in the foreseeable future".
Setting the OCR is a balancing act between structural and global factors, Mr Wheeler explained during the question and answer session.
Currently, there are forces to create downward pressure on the OCR: change in inflation in the June quarter was flat at 0% change, and the housing market has been weakening. However, offsetting that, is stronger migration than RBNZ previously forecast.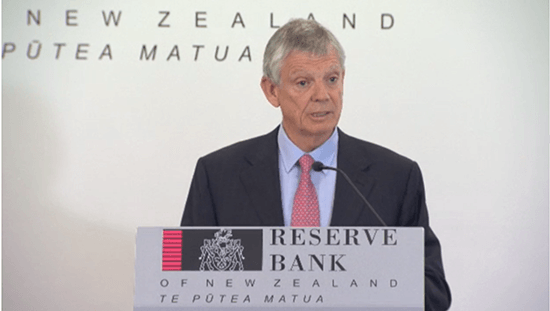 RBNZ governor Graeme Wheeler stands down in September after five years 
There are, "always going to be trade-offs in forecasting," Mr Wheeler says.
Despite the OCR staying at 1.75%, this does not mean to say banks will keep mortgage rates the same, as they have recently increased rates, irrespective of the OCR.
He is "pleased to see the deceleration" in housing inflation – and expects this easing will continue – but warns there is a chance of a resurgence, with New Zealand's population continuing to grow.
House prices may also increase after the general election (23 September), as they did three years ago, when house price inflation dropped before the election and picked up again after.
RBNZ will not rule out adding a Debt-to-Income ratio measure to the policy toolkit.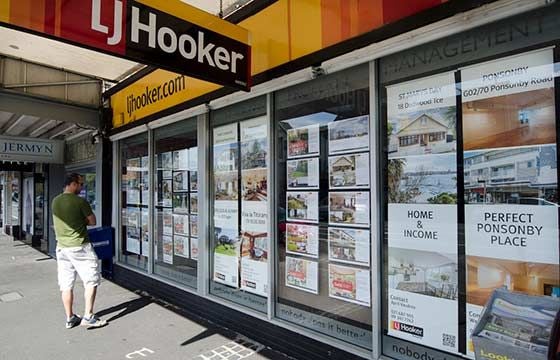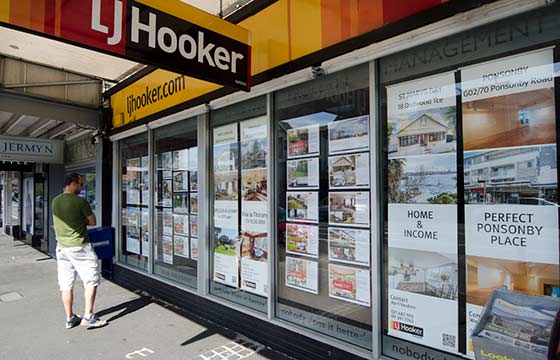 There is risk of a house price resurgence after the election 
DTI ratios have decreased for investors (due to the higher deposit requirements) but are still high for owner occupiers and first home buyers.
Public consultation on a DTI ratio tool closes 18 August.
International political risks, particularly the growing tension between North Korea and the US, may affect local currency, but depends on US' future actions.
Mr Wheeler started as RBNZ governor five years ago.
In 2014, RBNZ increased the OCR four times, each by 0.25%. In 2015, RBNZ cut the rate three times, again, each time by 0.25%.
When Mr Wheeler started as governor, the OCR was at 2.50%.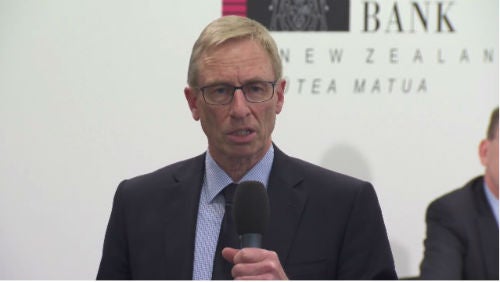 Deputy governor Grant Spencer will take over as acting governor 
Grant Spencer, deputy governor and head of financial stability takes over as acting governor when Mr Wheeler steps down next month.
Enjoy reading this article?
Sign up to receive more news like this straight to your inbox.
By subscribing you agree to the Canstar Privacy Policy