The Reserve Bank of New Zealand is delaying the start of its new LVR rules until 1 October, although banks have already rolled out changes.
The Reserve Bank of New Zealand has announced it is delaying the start of its new LVR rules, which it announced in July, from 1 September until 1 October.
This follows responses from the banking industry on the LVR rules, in particular that the banks need more time to meet the new restrictions on investor loans due to the backlog of pre-approved loans prior to the July announcement.
To recap, here are the Reserve Bank of New Zealand's new LVR rules:
No more than 5 percent of bank lending to residential property investors across New Zealand would be permitted with an LVR of greater than 60 percent (i.e. a deposit of less than 40 percent).
No more than 10 percent of lending to owner-occupiers across New Zealand would be permitted with an LVR of greater than 80 percent (i.e. a deposit of less than 20 percent).
Loans that are exempt from the existing LVR restrictions, including loans to construct new dwellings, would continue to be exempt.
In a 12 August statement, deputy governor Grant Spencer says RBNZ understands banks have been applying the new LVR restrictions since the July announcement. However, details around exemptions to the new rules have been confusing banks.
Mr Spencer clarifies existing exemptions to LVR rules will continue under the new rules, permitting banks to make high LVR rules in certain conditions.
Exemptions to the LVR rules include:
Owner-occupiers or investors are constructing or purchasing a new dwelling (provided the loan commitment occurs prior to, or at an early stage of, construction of the dwelling).
Owner-occupiers or investors require bridging finance to complete the purchase of a residential property on a date prior to the completion of a sale of another property.
Owner-occupiers or investors are re-financing an existing high LVR loan, or shifting an existing high LVR loan from one property to another (provided the total value of the new loan does not increase).
Owner-occupiers or investors are borrowing to fund extensive repairs or remediation that is not routine or deferred maintenance.  This includes events such as a fire, natural disaster, weather tightness issues or seismic strengthening).
A loan is made under Housing New Zealand's Mortgage Insurance Scheme, including the Welcome Home Loans scheme.
Borrowers with owner occupied and investor collateral can use the combined collateral exemption to obtain finance up to 60% of the value of the investment properties and 80% on their owner occupied property.
However, banks are not obligated to grant loans under these exemptions, and will still apply their own lending criteria to borrowers, Mr Grant says.
Compare Home Loans Interest Rates
Delay to new LVR rules follows OCR announcement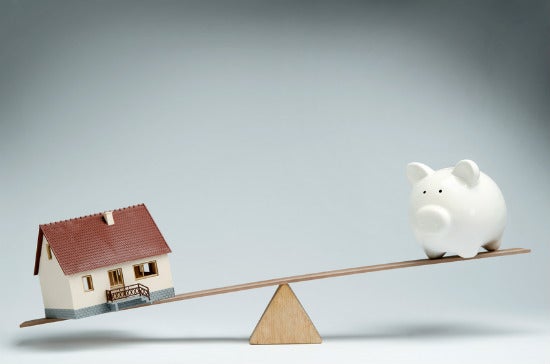 RBNZ's decision to delay the start of the LVR rules follows the announcement that the Official Cash Rate has been cut by 25 basis points from 2.25% to 2%.
Following the OCR announcement all five major banks: ANZ, ASB, ANZ, Westpac and Kiwibank have reacted with rate changes. Kiwbank has a competitive edge in the home loan market space, passing on most of the 25 basis points to borrowers. The remaining four banks have made limited cuts to mortgage rates, while also making some increases to Term Deposit rates. See how the OCR cut could affect you.
In a media conference following the announcement, journalists asked RBNZ whether it would cut the rate further given the heated housing market. Governor Graeme Wheeler says the LVR rules are designed to "reduce the financial risk around the housing market". RBNZ is now also in discussions with the Ministry of Finance and the Treasury around the possibility of Debt to Income Ratios. Banks are reportedly very keen to work with the Reserve Bank on the concept, but RBNZ says not to expect any Debt to Income ratio policies to be rolled out this year. However, RBNZ has hinted at a further OCR cut in the short-term.
Consultation on the new LVR rules closed on 10 August and RBNZ is still reviewing submissions. The rules may be adjusted further depending on this feedback, he says. A final LVR policy position is expected later in August.