RBNZ cracks down on property investors: LVR proposal
Attempting to cool down the overheated property market in New Zealand – spurred largely by Auckland's escalating house prices – the Reserve Bank of New Zealand is proposing a shake-up of LVR regulations.
Property investors eyeing up New Zealand homes will need to front up with a 40% deposit if the Reserve Bank of New Zealand's new proposal goes ahead.  RBNZ announced its proposal on 19 July 2016 and, if it is accepted, the changes will come into effect by 1 September.
RBNZ is now calling for responses to its proposal. Consultation closes on 10 August, just over three weeks before the new regulations would start.
LVR is the percentage of your house price that you are borrowing and how big your deposit is. If you borrow 80% of the value of the property, your LVR is 80%.
In a nutshell, RBNZ proposes:
No more than 5 percent of bank lending to residential property investors across New Zealand would be permitted with an LVR of greater than 60 percent (i.e. a deposit of less than 40 percent).
No more than 10 percent of lending to owner-occupiers across New Zealand would be permitted with an LVR of greater than 80 percent (i.e. a deposit of less than 20 percent).
Loans that are exempt from the existing LVR restrictions, including loans to construct new dwellings, would continue to be exempt.
These changes would remove the Auckland-only rule where investors need a deposit of 30%.
This announcement follows RBNZ's deputy governor Grant Spencer's 7 July speech to New Zealand Institute of Valuers in Wellington, signalling a nationwide housing Loan to Value ratio (LVR) rule for investors before the end of the year. The current Auckland-only LVR rule means investors must have a deposit of 30% to buy a property.
About the proposal, Governor Graeme Wheeler says:  "The drivers of the housing market strength are complex and action is required on many fronts that extend well beyond financial policy.  Broad initiatives to reduce the underlying housing sector imbalances need to remain a top priority."
Mr Wheeler says the risk of the house market "correcting itself", or crashing, is increasing, and that a crash would have major implications for banking and the economy.
More than 55% of bank assets are secured by residential property.
"LVR restrictions to date have improved the resilience of bank balance sheets by reducing banks' exposure to riskier mortgages. This policy initiative is intended to further improve the resilience of bank balance sheets, and it will assist in restraining credit and housing demand.
"We expect banks to observe the spirit of the new restrictions in the lead-up to the new policy taking effect," Mr Wheeler says.
The Reserve Bank first introduced a broad 80 percent LVR restriction in October 2013, in response to growing housing market pressures and an increasing proportion of high LVR lending from 2011. Then, in November 2015, a resurgence of pressures in Auckland led the Reserve Bank to tighten the LVR restriction to 70 percent for Auckland investors.
Compare Home Loans Interest Rates
RBNZ's projections under LVR changes
| | May 2015 | Current | Proposed LVR changes |
| --- | --- | --- | --- |
| % of loans with LVR> 70 | 50 | 33 | |
| % of loans with LVR > 60 | 73 | 68 | 10-15* |
| Mean above median (MAM) LVR | 77 | 73 | 58* |
| Rental interest coverage ratio at MAM LVR | 73 | 77 | 97* |
*indicates a projection under proposed new limits. Rental interest coverage ratio is the ratio of rental income to total mortgage payment, and assumes a rental yield of 6 percent, expenses equal to 25 percent of rental income, and interest and principal repayments of 8 percent of the outstanding balance.
RBNZ investigates debt-to-income ratios
RBNZ is "progressing its work" on potential limits on high debt-to-income ratio lending, which would potentially sit alongside the LVR restrictions. Debt-to-income ratio restrictions are more complicated to roll out because the RBNZ has to get the Minister of Finance on board to amend the Memorandum of Understanding on Macro-prudential policy.
How the Reserve Bank's policy changes affect First Home Buyers?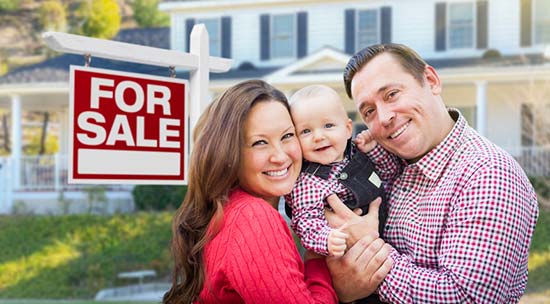 The Reserve Bank of New Zealand's policy changes could affect First Home Buyers if it rolls out limits on debt to income ratios. Debt to income ratio limits –commonly known as DTI – have been used internationally but not yet in New Zealand.
A DTI is the percentage of a consumer's monthly gross income that goes toward paying debts.
Why would a debt to income ratio matter when buying a house?
Lenders could use debt to income ratios to determine what you could afford by way of mortgage repayments – and therefore what size – if at all – home loan you could afford. This could throw another spanner in the works for First Home Buyers, who may be earlier in their careers, and therefore not yet earning the mega bucks warranted for the to-be-determined DTI limits.
In a press release following RBNZ's 7 July speech, Bankers Association chief executive Karen Scott-Howman says the country's lenders have already got systems, governance and processes in place that would make a national roll-out the existing restrictions for Auckland investors, which requires them to have a deposit of at least 30 percent, easier than the other options touched on by Spencer.
"It depends on whether it's a nationwide investor limit or an investor limit in Auckland and other targeted limits by regions – the devil will be in the detail," Scott-Howman said. "It's sensible signalling and a prudent approach to making policy."
But, back in June, the Act Party took a swing at the Reserve Bank for not considering the implications of LVR rules and DTI limits on young First Home Buyers.
"Young people saving for a deposit took a kick in the guts when loan-to-value ratios kicked in, and now the Governor is blithely speculating that he will introduce debt-to-income ratios," the party says in a media release.
"People should ask: Have the loan-to-value ratios worked? Have the loan-to-value ratios been fair to younger first home buyers?
"Why is the Reserve Bank Governor announcing debt-to-income ratios that will hurt younger first home buyers without working out if loan-to-value ratios were effective?"
Why have the proposed LVR rules come about?
While RBNZ acknowledges a lack of housing supply is the key long-term challenge to housing in New Zealand, it also says demand is increasing with record low interest rates, rising credit growth, and population increases.
Actions to cool heated NZ property market
| | |
| --- | --- |
| October 2013 | RBNZ introduces 80% LVR restriction |
| November 2015 | RBNZ introduces 30% required deposit for those investing in Auckland property |
| July 2016 | RBNZ proposes a nationwide LVR rule, as well as debt to income ratio limits |
| 19 July 2016 | RBNZ publishes consultation proposes a nationwide requirement for a 40% deposit from property investors |
What is the property market like now in New Zealand?
The property market in New Zealand now is showing considerable growth across the country, according to RBNZ's July figures. Nationally, house prices are growing at a rate of 13%, and the market is intensified in Auckland, where house prices are increasing at a rate of 15% to 20% per year.
In addition, New Zealand house prices have grown by around 50% since 2010, due to high immigration, low mortgage rates and insufficient housing supply.
Following the November 2015 LVR rules for Auckland investors, house price inflation dropped. But this could also be due to new requirements around Government taxes, and a reduced offshore interest due to new IRD number requirements.
RBNZ estimates the LVR changes triggered about a 2% to 4% reduction in Auckland house inflation over a six-month period, similar to changes after the initial 2013 LVR rule tightening. However, New Zealand house price inflation accelerated again from around March as demand pressures intensified in New Zealand.
Further, while there has been a decline in average LVRs following the Auckland investor limit, there has not been any significant reduction in investor purchases. This suggests investors have found workarounds to continue buying at lower LVRs, for example, shifting to purchase lower value property such as apartments.
How can I buy a house in NZ now?
While the Reserve Bank has signalled these changes to home loan rules, nothing has been set in stone, nor has any exact detail been provided.
As ever, it pays to do your homework when it comes to selecting a home loan policy and selecting a home loan provider.
In April 2016, Canstar compared 58 home loans from 10 providers to help show house buyers what is available.
You can use online home loan comparison charts to find out about the current home loan rates and to check that you are getting the best possible rate for you.