In a much-anticipated move, the Reserve Bank of New Zealand has slashed the OCR rate to a new low.
The Reserve Bank (RBNZ) has cut the OCR to a new record low of 1.75%, aiming to curb house price inflation and rein in the rising New Zealand dollar.
RBNZ reduced the OCR by 25 basis points from 2.00% in its 10 November announcement. It kept the rate at 2.00% on its last announcement (22 September) after having reduced it by 25 basis points – from 2.25% – on 11 August.
House price inflation is excessive and poses concerns for New Zealand's financial stability, Governor Graeme Wheeler says in his announcement speech.
"Although house price inflation has moderated in Auckland, it is uncertain whether this will be sustained given the continuing imbalance between supply and demand," Mr Wheeler says.
Low interest rates and weak global conditions are keeping the New Zealand dollar exchange rate at an unsustainably high level, he says.
"The exchange rate remains higher than is sustainable for balanced economic growth and, together with low global inflation in the tradeables sector, continues to generate negative inflation in the tradeables sector. A decline in the exchange rate is needed."
Multiple reasons for OCR cut

Uncertainty around the future of dairy, although the industry is improving.
Inflation is low, and the Reserve Bank hopes a cut will stimulate inflation.
In the media conference, Mr Wheeler says, as inflation is predicted to pick up, he does not believe further cuts will be required. However, he did not rule it out either: "Never say never."
Trump win "trumps" OCR announcement
The OCR announcement follows hot on the heels of Trump's controversial US presidential win (9 November in NZ) – a move which "surprised the markets", Mr Wheeler said in a media conference.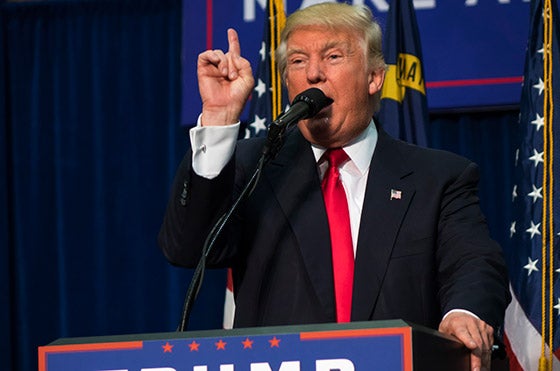 Share prices dropped in the wake of the election news, including in New Zealand, but are recovering today; the NZX-50 index jumped by 3.3% at start of trade today (10 November). The New Zealand dollar is currently at 0.728 USD.
RBNZ considered whether it needed to change its statement or its OCR rate in response to the election results, but decided it didn't need to do either, says Mr Wheeler.
However, RBNZ may need to adjust policies later on in response to uncertainties internationally, in particular the change in US president, and developments with Brexit, Mr Wheeler says.