A booming housing market is contributing to strengthening the New Zealand economy, with a 0.9% increase in GDP in the June quarter
New Zealand now boasts the third highest growth rate in the OECD, according to just-released Statistics New Zealand figures. New Zealand's annual growth rate of 3.6% is more than double the OECD rate of 1.6%, and higher than Australia's rate of 3.3%.
"We saw greater housing-related activity this quarter. Household spending was up 1.9 percent, its biggest rise since 2009. Record numbers of houses were sold, construction figures were up, and activity increased for manufacturers of products used mainly in the construction sector," Statistics New Zealand national accounts senior manager Gary Dunnet says in a press release.
A record number of house sales see real estate services reach its highest quarterly rise in 18 months, Statistics New Zealand states. In addition, there has been strong demand on new building; the value of new building in Auckland for the June quarter is $1.8 billion and, for Canterbury, $1.2 billion.
On the other hand, the Real Estate Institute of New Zealand reports the sale of 7527 properties in August, from across the country, is actually a decrease of 3% from the previous year. This dip also follows a 10% decline in nationwide property sales in July. However, the data from a year ago has been boosted by people buying and selling properties before the rule change in October for Auckland investors to front up with higher deposits.
Compare Home Loans with Canstar
This economic boost flies in the face of slumps in the dairy industry, which has been struggling to bank the returns of previous years.
Government to focus on building "resilient" economy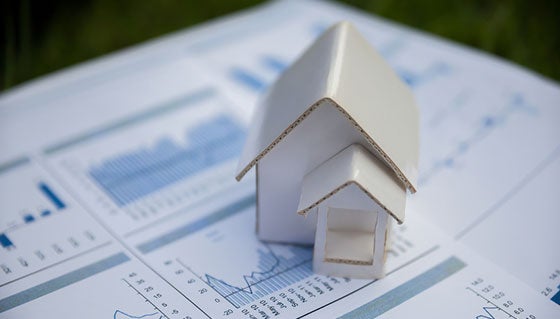 Finance minister Bill English says, in a statement, despite the positive economic outlook, "there are many risks around and we cannot afford to take our current economic performance for granted."
"That is why the Government is continuing to focus on building a stronger, more resilient economy," Mr English says.
But, while the Kiwi economy shines, with rising house prices continue to pose a challenge for those vying for a space in the coveted property market.
The International Monetary Fund's latest Global Housing Watch shows New Zealand has the most unaffordable housing – if you look at it through the lens of house prices as relative to income.
New Zealand's house price-to-income ratio has increased by 30% in six years; the baseline house price-to-income ratio in 2010 is 100 and New Zealand is now sitting at 130, according to OECD figures.
In addition, New Zealand, tying with Lithuania and Hungary, has had the largest increase in real house prices over the past year.  House prices in these three countries have each increased by 10% over the past year.
Demand for housing also increases as the population in New Zealand; particularly Auckland – the country's largest city – continues to expand:
Between 2006 and 2015, Auckland's population grew by 14.3%, while the rest of New Zealand grew by just 7.6%.
The number of New Zealand citizens who left in the year to July 2012 was 62,000. In the year-ending July 2016, this reduced to only 34,000. On top of this, the number of Kiwis returning to New Zealand has increased from 22,000 to 31,000.
In the year to July 2012, the number of foreigners granted residence and work visas was 37,000, the total was 55,000 in the year-ending July 2016.
The Auckland Unitary plan accounts for around 400,000 new properties to be built, but there is a lack of skilled constructions workers to produce the buildings.
The Government is confident new LVR rules, which will be enforced in October, will help to cool down the property market.
Idea house buying will slow is "ridiculous", Alexander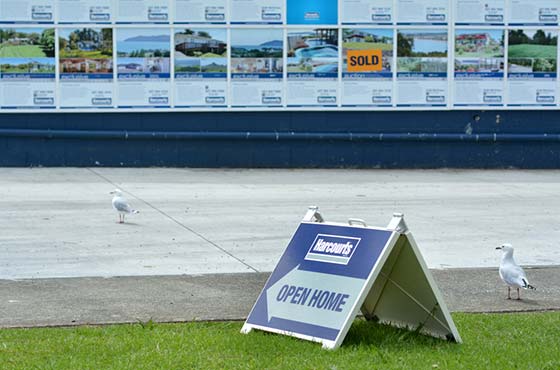 BNZ chief economist Tony Alexander believes the concept of house buying slowing down in Auckland is "ridiculous", according to his latest market overview.
The average Auckland house price is now sitting at $1 million.
The impact of new investor regulations is likely to be temporary, because "weaknesses only lasted 3 to 4 months following the October 2013 and 2015 tightening," Mr Alexander says.
The new LVR rules mean property investors will need a 40% deposit in order to get a loan.
Further, previous Auckland-only LVR restrictions will be extended to the rest of the country. This means owner-occupiers nationwide will generally need a 20% deposit in order to secure a loan.
Following on from responses to its consultation, RBNZ has widened some of the exemptions to the new LVR rules. Specifically, when the loan is for a residence that has been completed within the previous six months and which is bought from the developer. Up until 30 September, "the [LVR rules] exemption doesn't apply for a borrower buying a residence where construction has progressed beyond ground works," according to RBNZ's regulations.
Exemptions to the LVR rules are also being widened to bring up residences, "to comply with new rental property standards", such as insulation.
Featured image: Chameleonseye | iStock