Co-author: William Jolly
Thinking about buying your first property or investing in a new one? You don't always have to go to a bank. There are plenty of non-bank lenders out there that provide competitive rates, fees and features on home loans.
With the cost of living creeping up and the property market ready to burst, it is more important than ever to spend the time to find the best home loan for your situation.
Many people assume that for a loan as big as a home loan, their lender needs to be a bank. But this isn't the case. More and more Kiwis are turning to non-bank lenders for home loans, with Reserve Bank data showing that non-bank institutions increased their lending on houses by $530 million, or 27%, from January 2018 to August 2018.
What is a non-bank lender?
A non-bank lender is a financial institution that offers credit and loan products but is not a bank, building society or credit union. Non-bank institutions now make up around 2% of the home loan market in New Zealand.  Non-bank lenders are regulated by the Reserve Bank of New Zealand.
The main difference between banks and non-bank financial institutions is that non-banks do not hold a New Zealand banking licence. This means they cannot offer deposit accounts (such as savings accounts, transaction accounts and term deposits).
Because non-banks are regulated by fewer government bodies, many people incorrectly assume that non-bank lenders are less trustworthy, but this isn't the case.
Another difference between banks and non-bank financial institutions is that non-bank lenders are privately owned, so they get their funding for loans from wholesale sources.
What types of loans do non-bank lenders offer?
Non-bank financial institutions offer several main types of home loans, which we've outlined below. Other types of home loans may be available from niche providers.
1. Basic home loans
Basic home loans can be floating rate loans or fixed rate loans, and they are exactly what the name suggests – basic, with fewer bells and whistles in terms of features.
2. Standard full-feature home loans
Full feature home loans also come in either floating or fixed form, but they have added benefits in the form of features such as offset accounts, redraw facilities, and the ability to make additional repayments.
3. Low doc home loans
A low doc home loan is a home loan that requires significantly less documentation and paperwork when applying.
4. Split rate home loans
A split rate home loan involves splitting your loan into two separate loans, one charged at a fixed rate and one charged at a floating interest rate. Split loans can give borrowers the best of both worlds for those who are not sure whether or not they want to fix their whole home loan.
5. Bad credit home loans
Bad credit home loans are exactly what the name suggests; they are home loans that enable someone with a poor credit history to qualify for a home loan. They usually change a higher interest rate to compensate for the increased lending risk.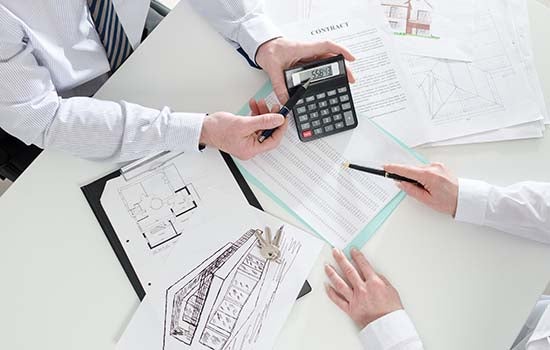 Banks vs non-banks: Why people choose non-bank lenders
There are a number of pros and cons of smaller lenders versus big banks, and several reasons why people might specifically choose a non-bank lender over the more traditional bank.
The first advantage of non-bank lenders is that banks can be weighed down by excessive regulation and corporate structure. Non-bank financial institutions are regulated by fewer bodies, and they may have a structure that allows them to offer more personalised customer service or a greater range of niche products to suit their customers' individual needs.
Non-bank lenders may also be able to offer competitive interest rates, fees and features. This is because a non-bank lender can be a customer-owned institution, which means they are owned by members. So rather than distributing their profits to shareholders via dividends, non-bank lenders pass their profits back to their customers in the form of lower interest rates, lower fees and new and improved products and services.
Non-bank lenders may also be able to apply less stringent lending criteria in some cases, meaning some borrowers may not have to have a perfect credit history to secure a loan with a non-bank financial institution.
Many people find that they prefer the flexible, personalised approach of non-bank lenders. But there are of course disadvantages of non-bank lenders.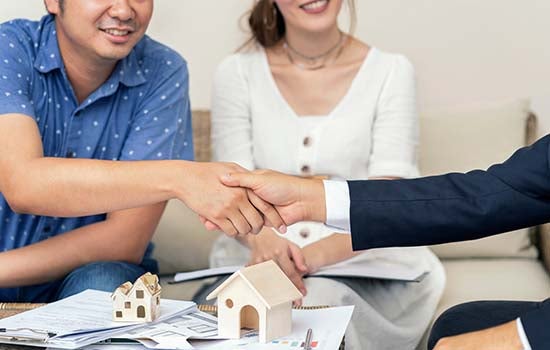 Banks are still the most preferred option for Kiwis, as they easily hold the majority of the market. As of December 2017, The Big 4 Australian-owned banks and Kiwi Bank still make up a majority of the home loans market in New Zealand. So why do borrowers choose big banks over non-bank institutions?
The biggest reason would be recognition. Most people looking for a home loan would already know of the bigger banks in New Zealand, even if they don't know of any others. Signing up with a major bank can, therefore, be seen as being easier than finding a non-bank lender.
Another reason people choose banks is perceived safety or status. Banks have a more traditional structure, due to the intensive regulation and the expectations of shareholders, and people may, therefore, assume that banks are more trustworthy or more established.
Also, while it's true that a smaller non-bank lender can offer more personalised services and products to their customers, they often do not have the same number or range of products that a bank can provide. Borrowers may assume that in most cases, an established bank will have the type of loan they're after.
Home loans from non-bank lenders in New Zealand
If after reading all of that, you might be ready to commit to a non-bank lender in order to get a home loan, how do you find what's out there? The best way to find a non-bank lender is to compare your options on the Canstar website.
When looking for a non-bank lender to give you a home loan, make sure you compare the different providers on their interest rates, fees, loan features and eligibility requirements. Use the Canstar website to compare non-bank home loans based on these criteria and any other criteria relevant to you.