More than 30, 000 KiwiSaver members have withdrawn a total of $723 million in KiwiSaver funds to buy their first home in the past year, according to the just-released Financial Markets Authority (FMA) KiwiSaver report.
A total of 32,o88, first home buyers made an average KiwiSaver withdrawal of $22,541, in the year from 1 July 2017 to 30 June 2018. This is an increase of more than 2000 members ($2541) the previous year – and is a 238% increase on the amount withdrawn in 2015. The amount withdrawn for a first home has jumped up from $614.4 million in 2017 to $723 million in 2018 – an increase of 18%.
There are currently 2,837,656 New Zealanders in KiwiSaver, and about 1% of this total are first home buyers who used the savings to get a foot on the property ladder.
Canstar has compiled some areas to look out for, if you want to use KiwiSaver towards your first home.
How long do you have to be in KiwiSaver to be eligible for KiwiSaver first home withdrawal?

To be able to withdraw funds for a first home, you need to have been a KiwiSaver member for a minimum of three years. Also, you can't clear out your entire KiwiSaver balance for a first home; you have to keep at least $100o in your investment account. The good news is, in 2015, the rules changed to allow members to withdraw their member tax credits, as well as your employee contributions, employer contributions and any returns on investments.
Can I use KiwiSaver toward a deposit on a rental property?
The rules state that you can't withdraw KiwiSaver funds towards an investment property. KiwiSaver funds can only be taken out before retirement if it is used for a first home. The rules also state that you must live in that property for at least one year. However, while you can't use KiwiSaver funds towards a first home, you are allowed to get flatmates to help you pay the mortgage.
Can I use KiwiSaver to buy a house at auction?
The rules are a little more blurry on this one. The answer is sort of yes, and no. Generally, when you buy a house at auction, you will have to pay a portion of the total deposit (generally 10% unless agreed otherwise) on the day of the auction itself. You then pay the remainder of the deposit (commonly a further 10%) on the date when you legally take possession of the property, known as settlement day. However, it is worth checking with your KiwiSaver provider to see whether there is any flexibility on using your funds toward that initial deposit for auction day.
Can I withdraw my KiwiSaver funds AND get a grant?
Depending on your income and the price of the property, you might be eligble for a first home grant, on top of being able to withdraw your KiwiSaver funds towards a first home. The KiwiSaver HomeStart Grant are administered by Housing New Zealand and will be paid to your solicitor, the IRD website states.
There are two variations of the HomeStart Grant:
For purchasing an existing home, the grant is between $3,000 and $5,000 based on $1,000 each year of KiwiSaver membership.
For building or purchasing a new home, or for purchasing land to build a new home on, the grant is, in effect doubled to, $2,000 per year of membership in the scheme, up to a maximum of $10,000 for five years for each member.
There are maximum values of grants payable for the purchase of a single dwelling, regardless of the number of eligible purchasers:
$10,000 for the purchase of an older/existing property
$20,000 for the purchase of a new property.
Check the IRD website for more details on the first home buyer grants.
Compare home loans with Canstar
Want more finance tips?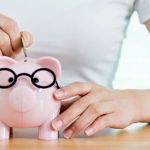 Sign up for free to receive more news and guides, straight to your inbox.
By subscribing you agree to the Canstar Privacy Policy