New Zealanders fear they won't be able to keep up with mortgage repayments and feel financially unprepared for the future, a new survey reveals.
Cigna's findings from its latest annual 360 Wellbeing Survey puts New Zealand's overall wellbeing index (61.0) below the international average of 62.3.
Concerns about keeping up with mortgage repayments, paying for the family's education and being financially stable if out of work, are key financial concerns according to the survey respondents.
It's sobering that New Zealand's two lowest pillars remain financial and physical, with those aged 40 to 59 feeling the most pressure, Cigna chief marketing officer Suzanne de Geus says in a media release.
Fortunately, New Zealand has not dropped to its 2014 ranking of 60.6, the first year Cigna started the Wellbeing Survey series.
Less than one in five Kiwis surveyed have sufficient money to retire and just under half are planning for the future, according to the survey.
But being financially prepared heading into retirement is a key priority, given the country's ageing population and the pending increase to the retirement age.
How to get back on track with financial fitness
Instead of throwing your hands up in despair and admitting defeat, there are some steps you can take to get back on track with your financial fitness. Preparing for retirement may mean facing some harsh realities, but better to do that now than bury your head in the sand and pay the price later.
For starters, how are you saving for retirement?
What's your KiwiSaver status?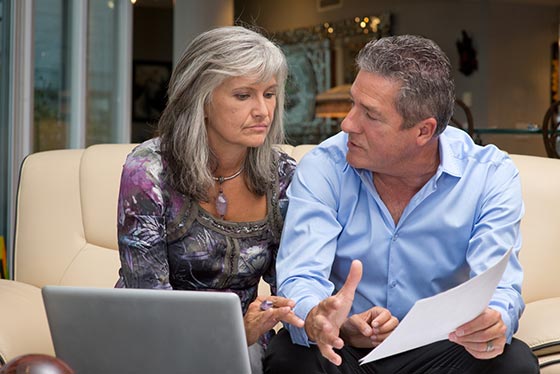 Banking on the Government-led Superannuation is insufficient, especially when you now have to take into account that the retirement age is increasing. In March, Prime Minister Bill English announced the age of eligibility for superannuation will rise from 65 to 67, in gradual steps over a 20-year period. The changes will not affect anyone born before June 1972.
The country stood to save an estimated $3.5 billion if this increase had occurred over an 8-year period, according to earlier projections from the Commission for Financial Capability.
These changes – and Cigna's survey results – really hammer home the importance of having private retirement savings.
According to the latest Statistics New Zealand data, 53% of New Zealanders were involved in a private superannuation scheme (mostly KiwiSaver). But that means that 47% of Kiwis are not involved in a scheme. While it's important to point out that some of this 47% may have other investments ­ – such as in stock and shares – it highlights the importance of doing your homework on schemes such as KiwiSaver.
When it comes to KiwiSaver, just make sure you do your homework on the scheme options available, looking at fees, as well as performance.
Every year, Canstar rates providers and products. These ratings can provide a springboard for your retirement savings research, and it's as easy as hopping on the website to check the online comparisons.
Are you being smart about home loan repayments?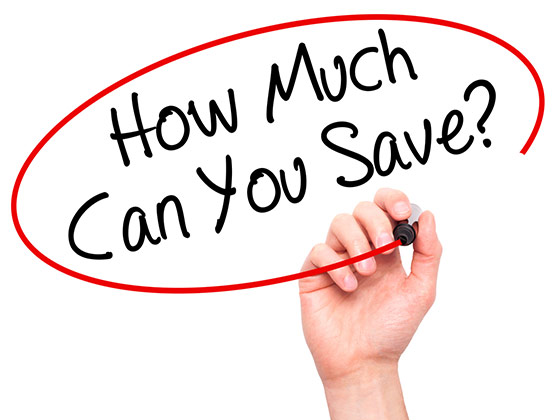 Getting on the property ladder might be a key financial and life goal – but are you prepared for the ongoing commitment once you're on?
As pointed out in the Cigna survey, a lot of Kiwis have concerns about being able to keep up with home loan repayments.
To help eliminate some of this stress, it's key to avoid borrowing more than you can afford to pay back, by thinking about what you can comfortably manage with home loan repayments. A good way to do this is what's known as "stress testing". Use online home loan calculators to check what your home loan repayments would be, should home loan interest rate increases (which would not be a shock given the current low-rate environment in New Zealand). Then work out if you can live off the remaining income.
And, if you're currently looking to buy a house, make sure you are also shopping around for home loans. The difference in interest rate can mean a matter of thousands. And, finding out how to start saving, starts with a few clicks of the mouse.
Canstar compares home loan products, looking at rates, fees and offers, so you can help choose the best product for your needs.
What's your debt situation like?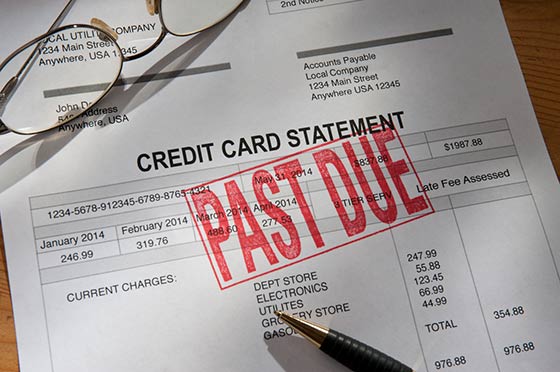 While saving for your future is front of mind, make sure you also think about any high-interest debt you may be servicing. It's no use putting money into savings to earn interest, if you're paying even higher interest on debt, such as on unpaid credit card bills.
And to add to that, don't pay any more in fees and interest than you need to. Have a look at what credit cards are available on the market and see whether there is a better product – any relevant benefits balanced against fees and interest rates.
Canstar can also help in this department, too. Every year Canstar scans the credit card market, so consumers can see how the products stack up, depending on spending levels and habits.
Cigna's survey results certainly provide some harsh realities, but it's also a reminder to get proactive with your savings.  Pour a big cup of coffee, or whatever's your poison, and get cracking. Your retired (and present) self will thank you later.