Have the best of intentions to get on the right track with your money? Don't know where to start?
If that sounds like you, you are far from alone. Money management can be quite the muddle, whether it's working out which KiwiSaver fund to go with, sorting out your home loan, or even finding a suitable credit card. And, to complicate matters further, there are all those changes in Government policy to keep up with that can have an impact on personal finances.
The good news is that Canstar is working hard to keep on top of all these matters, to help you compare financial products and to make sense of all the jargon. But we're all busy people. That's why Canstar has introduced its monthly enewsletter, to help the time poor become money smart.
It'll only take you a few seconds to get on the mailing list. And in return, you'll get free money tips and news emailed to you every month.
Here's how to get started:
Want more finance tips?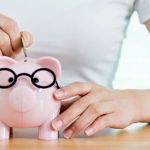 Sign up to receive news and tips, straight to your inbox.
By subscribing you agree to the Canstar Privacy Policy