The Reserve Bank of New Zealand today (27 November) announced it will not be changing the existing Loan to Value (LVR) regulations, which could come as further unwelcome news for first home buyers.
Current LVR rules state that up to 20% of a bank's new lending to owner occupiers can be for low deposit loans (deposits below 20%). This change took effect on 1 January 2019 – prior to that, banks could only lend 15% of their new lending to home buyers who had a deposit of less than 20%.
Global uncertainty around trade has largely influenced the decision to keep the OCR at the historic low of 1%. The idea is that low interest rates mean that consumers end up spending more, which would help to restimulate a strained economy.
However, if interest rates remain low over a long period of time, there is the risk that New Zealanders will take on too much debt, or that asset prices (property) would overheat, RBNZ Governor Adrian Orr said at a media conference following the release of the Financial Stability Report. He also pointed out that housing debt relative to income remains high in New Zealand. Because of this, Mr Orr said it was a relatively easy decision to keep the LVR rules as is.
LVRs boggling the mind?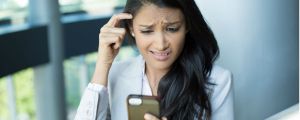 Mr Orr said that the majority of the high LVR home loans (low deposit home loans) continue to go to first home buyers. He says this shows first home buyers – who are likely to have the greatest need for these types of loans – are still getting access.
However, RBNZ is concerned about banks "filling their boots" every time the Bank eases LVR rules and says that it needs to get more confident in banks' lending behavour before it could consider easing LVR restrictions.
Put simply, RBNZ needs to be sure that banks are going to look very carefully at first home buyers' ability to service their debt, before issuing low deposit loans, which come with a greater risk.
So, what can you do if you are a first home buyer?

First home buyers may, understandably, be disheartened to hear that the LVR rules are staying put, which means that banks are not able to further open up their books for low deposit home loans. On the other hand, the books have not closed, either.
Some market commentators argue that these LVR restrictions are adding stress to an already difficult situation for would-be first home buyers, and that the rules should be further eased.
So, without focussing on the doom and gloom, what can you do as a first home buyer to increase your chances of getting a loan? While Canstar can't give personalised advice, there are some general steps you can take that can help you look like a better candidate for a home loan.
Study the market, so you know what banks are offering in terms of rates and deposit options, so that you can get the best possible rate for you. Canstar's free home loan comparison tools make this easy.
Be aware of how you are spending, what you are spending on and any other debt. Banks will be looking very closely at this, so you should beat them to the punch and get your finances in order before you approach them. We have some earlier guides on this, here.
Consider whether you are using the right type of credit card, or whether you should reconsider having one alogether. Likewise, be honest with yourself about whether you have good control of your use of payment services, such as Afterpay.
All eyes on bank capital requirements
Despite there not being any shift in the LVR rules, it is highly likely that RBNZ will be tightening the reins when it comes to what banks are required to hold as capital – essentially how much money banks need to have in reserve, should the New Zealand economy face a downturn.
Banks have been fighting against the tightening of requirements – arguing they already have enough in capital – since the then-RBNZ  Deputy Governor and Head of Financial Stability, Grant Spencer, kicked off the investigation in March 2017.
RBNZ's verdict on bank capital requirements is due to be announced on 5 December. While it is hard to predict what this could mean for consumers, it is possible that banks could increase their lending interest rates, or reduce the amount of people they lend to, in order to be able to collect that extra money that they are now required to have in reserve. However, RBNZ earlier argued that it could actually lead to banks increasing the amount they lend.
Canstar updates financial product interest rates, including home loans, so that you can easily see what is happening in the market, as relevant to the home loan type you are looking for. These rate comparisons are free to use any time, just hit the button below.
Compare home loans with Canstar
Meanwhile, RBNZ says it plans to significantly increase its number of "on the ground" staff in Auckland, to around 30 staff – funding and internal decisions dependent – to rev up its monitoring of bank conduct. The Bank says it has stepped up what evidence it expects from banks, in terms of proving their conduct.