Canstar takes a look at some of the issues covered in the Reserve Bank of New Zealand's 9 August media conference on the Monetary Policy Statement.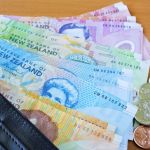 1. What does RBNZ really think about bank staff incentives?
During the media conference, a question was raised about what the RBNZ thinks banks should do with staff incentives.
On 7 August, ANZ announced it was removing sales incentives for its frontline retail staff. This is a major part of its, "range of initiatives to help improve the quality of financial planning, and customer remediation when things go wrong," ANZ said in a media release. ANZ is to remove all sales incentives for bonuses and to instead assess the staff's performance on customer satisfaction, ANZ values, and risk and compliance standards.
While RBNZ can't comment on individual banks, Mr Orr did say what he would like to see happen across all banks when it comes to staff incentives – think about "time horizons". What does that mean? Well, Mr Orr says that he wants all banks to think beyond incentivising "near-term profitability", which would be better for serving customers.
2. What is capital adequacy?
What is capital adequacy and why would RBNZ like all banks to hold more capital? In the media conference, Mr Orr said in a perfect world all banks would hold more capital. Capital requirement, or adequacy, is the amount of funds a bank is required to hold. It sets out the ratio of equity to debt and is important so that institutions don't take on excess leverage and become insolvent. So it makes sense then that the RBNZ has said an increase to the amount of capital banks hold would be beneficial. Specifically, so that they have a bigger buffer should there be any shocks to the economy. The Reserve Bank also said it wouldn't necessarilly mean instutions would lend less, either. In fact, they may end up lending more.
3. What has KiwiBuild got to do with the New Zealand economy?
The Government's plan to create more housing supply, in response to the demand, will have economic impacts as much as it will social. Increased housing means increased Government spending.
But the RBNZ has had to readjust its forecast of when this money will be pumped into the economy because the Government has been slower than it first said it would be with producing the KiwiBuild houses – by one to two quarters. It takes time to buy the shovels and find places to build on, Mr Orr says.
4. What is happening with the review of banks in New Zealand?
We talked about the review of banks in New Zealand in this piece, here. To date, RBNZ and the Financial Markets Authority have completed their review of three of the four major banks' conduct. The results of their investigation are due to be made public in mid-October. RBNZ congratulated the banks for their cooperation and transparency in the investigations – that have come about as a flow-on effect from the Royal Commission's investigation into banks across the ditch.
5. One-off price jumps, should we be scared?
RBNZ says don't be spooked by one-off price jumps, such as an increase in global oil prices, or petrol excise taxes in New Zealand, even though they could affect inflation. RBNZ says there are likely to be "bumps in the road" as a result of price changes, but that it will only need to intervene with a change to the OCR if these impacts are long-term. However, Mr Orr does admit there is a possibility businesses could pass on some of the costs to consumers.
6. What is happening with the LVR rules?
Short answer, nothing. Not at the moment, at least. Mr Orr says house price inflation is easing – which is a good thing – but that the Reserve Bank hasn't yet looked at what to do with the current LVR rules, based on this information.
Want more finance tips?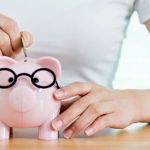 Sign up to receive more news like this straight to your inbox.
By subscribing you agree to the Canstar Privacy Policy