New Zealand's Official Cash Rate remains at 1.75%, acting governor Grant Spencer announced in his first cash rate statement on 28 September.
Following former Reserve Bank of New Zealand Governor Graeme Wheeler stepping down on 26 September, the policy-making governing committee comprises: deputy governor Grant Bascand and assistant governor John McDermott, as well as Mr Spencer.
Explaining the decision to hold the cash rate, Mr Spencer says Gross Domestic Product (GDP) in the June quarter has grown in line with expectations, after relative weakness in the previous two quarters.
GDP in the June quarter rose 0.8%, this follows a lesser 0.6% rise in the March quarter, Statistics New Zealand data shows.
Exports recovered (increasing by 5.2%, the biggest quarterly increase in almost 20 years) but construction was weaker than expected.
"Growth is projected to maintain its current pace going forward, supported by accommodative monetary policy, population growth, elevated terms of trade, and fiscal stimulus," Mr Spencer says.
The inflation of house prices continues to ease due to loan-to-value (LVR) restrictions, limits on affordability of property, and a tightening in credit conditions.
"This moderation is expected to continue, although there remains a risk of resurgence in prices, given population growth and resource constraints in the construction sector."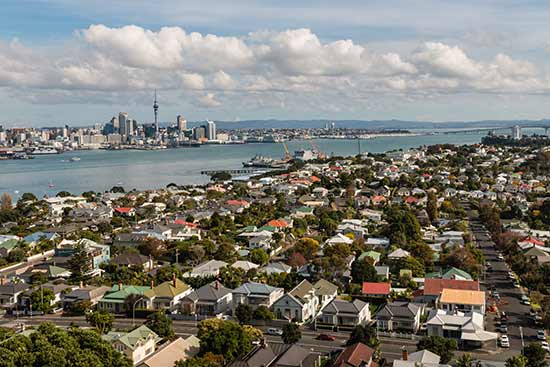 But the Property Institute of New Zealand predicts LVR restrictions will ease, or even get cut altogether, as a result of New Zealand First's "bottom lines" around getting young New Zealanders into their first home.
Currently, New Zealand is waiting to find out who will lead the Government, with the results of the 23 September election showing neither of the two major parties Labour and National could get into power without joining forces with at least one minor party.
Globally, economic growth has continued to improve in recent quarters, but there are still some concerns and uncertainties.
"…inflation and wage outcomes remain subdued across the advanced economies and challenges remain with on-going surplus capacity," Mr Spencer says.
"Bond yields are low, credit spreads have narrowed, and equity prices are near record levels.  Monetary policy is expected to remain stimulatory in the advanced economies, but less so going forward."
New Zealand's monetary policy will "remain accommodative for a considerable period."
"Numerous uncertainties remain and policy may need to adjust accordingly."
Enjoy reading this article?
Sign up to receive more news like this straight to your inbox.
By subscribing you agree to the Canstar Privacy Policy