Image credit: Coddy 
Funds to increase tax thresholds and expand Auckland housing are among the announcements in Steven Joyce's first Budget, the ninth under the National Government.
Mr Joyce says this year's Budget is about, "delivering for all New Zealanders". Canstar takes a look at which New Zealanders are on the receiving end of a cash injection and who might be a little lighter in the pocket.
Home ownership and accommodation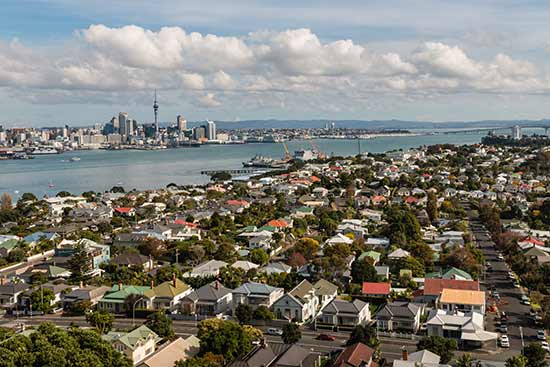 In a 16 May pre-budget announcement, social housing minister Amy Adams announced 34,000 Auckland homes will be built to replace 8300 rundown existing properties, over the next 10 years. The building programme falls under the Government's Crown Building Project and includes a $2.2 billion cash injection for Housing New Zealand's Auckland Housing Programme.
New buildings under the Crown Building Project are split into two categories:
13,500 newly built social houses
20,600 new affordable and market homes.
"These houses will be for our most vulnerable families, for first-home buyers, and for the wider market. We are building more social houses for Aucklanders and helping provide a pathway into independent, affordable housing," Ms Adams says in the announcement.
The Government is allocating $100 million for the Crown Land Programme, to free up more Government land for housing.
Tax cuts promised – but some low-income Kiwis lose out

Mr Joyce also announced a $2 billion a year Family Incomes Package, starting           1 April 2018, to increase tax thresholds  and to build on the Working for Families and Accommodation Supplement. This funding injection is geared at the low-income earners with young families and higher housing costs.
The Government says the package will benefit 1.3 million working-age families, increasing their income by an average of $26 per week.
Here's a breakdown of the Government's budget for the Family Incomes Package
Increase the $14,000 income tax threshold to $22,000, and the $48,000 tax threshold to $52,000.
The increase in tax thresholds will mean an extra $11 a week (in the form of a tax reduction) to anyone earning more than $22,000 per year, or an extra $20 for anyone earning more than $52,000 per year.
However, along with the promise of tax reductions, the Government will cut the Independent Tax Earner credit of $10 a week – a subsidy for low-income New Zealanders without families.
The Government will lift Family Tax Credit rates for young children to those of children aged 16 to 18 years old. As of 1 April 2018, the Family Tax Credit rates for a first child under the age of 16 will increase by $9 a week, while the rates for each subsequent child will increase by $18 or $27, depending on the age of the child.
The Family Tax Credit will decrease by 25 cents in the dollar for those above an income of $35,000. This  will mean some lower-income families miss out; currently the credits start to abate from $36,350 and from 22.5 cents in the dollar.
 The maximum Accommodation Supplement rates for a two-person household will increase between $25 and $75 a week, while the maximum rates for larger households will increase between $40 and $80 a week.
The Accommodation Benefit,  paid to eligible Student Allowance recipients, will increase by up to $20 per week.
Transport receives $1. 8 billion

Under this year's Budget, transport has received a total cash injection of $1.8 billion. Here's how the transport funding has been divided:
$450 million for KiwiRail for the rail network around New Zealand
$436 million for the first stage in Auckland's City Rail Link
$812 million for the reinstatement of State Highway 1 north and south of Kaikōura
$98 million for upgrades to Wellington's metro rail network.
Social investment package for vulnerable
The Government has allocated $321 million for a social investment package, split across 14 initiatives and seven portfolios, targeted at helping at-risk groups.
The package includes:
$100m for a mental health social investment fund
$68.8 million to support vulnerable children and their families, including $28.1 million for national coverage for Family Start
$34.7 million for support services for children with behavioural difficulties.
Full Budget 2017 announcements are available on the Government's website.
Reactions to the Budget
So how has New Zealand reacted to this year's Budget announcements? Canstar takes a look at responses:
Immediate takeaway from #budget2017 tweets I'm seeing: this is the Budget you pass when you really really want to win an election

— Stephanie Rodgers (@bootstheory) May 25, 2017
This is a political triumph for @stevenljoyce. Leaves nothing for @nzlabour to say except "sure but it's not quite enough". #Budget2017

— Matthew Hooton (@MatthewHootonNZ) May 25, 2017
NZ #Budget2017 is here! How does this compare with Australia? https://t.co/ujXp9TcCPY pic.twitter.com/zaxD4dP9V5

— PwC New Zealand (@PwC_NZ) May 25, 2017
.@jamespeshaw says raising the Accommodation Supplement is handing taxpayer money to private landlords #nationnz #Budget2017

— The Nation (@TheNationNZ) May 25, 2017
Deloitte New Zealand chief executive Thomas Pippos: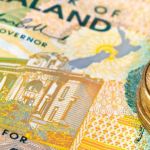 "The Government has unashamadely thrown an even larger blanket over middle New Zealand, where the election will be won and lost…
"In many respects, the Government has moved further left, with the right needing to be content with debt reduction and a plan to achieve greater social cohesion."
Deloitte New Zealand associate director Alex Mitchell
"The changes announced in Budget 2017 are, in some way, a response to fiscal drag [as wages increase, a higher proprtion of tax is paid], as the focus is on increasing tax thresholds, rather than reducing rates.
"But they are only possible because of the resilience shown by the economy in responding to some significant domestic and internationally induced shocks over an extended period."
Retail NZ general manager for public affairs Greg Harford
"The changes announced today will mean consumers will be allowed to keep more of their own money [referring to the tax adjustments].
"It's a good thing if consumers have more money in their pockets, because they'll be able to choose whether to go shopping, save up for something, or repay debt.
"….However, we are disappointed that the tax adjustments won't be happening earlier than 1 April next year, because the sooner consumers have more of their own money, the sooner we will see positive economic impacts in terms of consumer behaviour."
New Zealand Labour Party leader Andrew Little
"For all National's talk about tax cuts, the reality is that a single cleaner on a minimum wage will get just $1 a week extra. It's the One Dollar Bill Budget.
"The big winners of this Budget are the top earners who take home most of the tax benefits."
Employers And Manufacturers Association chief executive Kim Campbell
"The books are certainly in good order and this allows the Government to deliver a budget aimed at building prosperity from both a social and a business perspective."
Enjoy reading this article?
Sign up to receive more news like this straight to your inbox.
By subscribing you agree to the Canstar Privacy Policy