Some banks are tightening the lending restrictions for foreign investors.
There has long been concern that New Zealand's property market is being overheated in part by the number of overseas-based property buyers entering the market.
According to realestate.co.nz, the average asking price for a New Zealand house hit an all-time high with stock at an all-time low for May 2016. In May the national average asking price reached $570,971, up 7.2 percent from the same time the previous year.
On the supply side in May, the number of new properties that came onto the market nationally dropped 7.1 percent from the previous month and the long term average has also fallen.
These figures are in line with QV findings, that the average value of a New Zealand home rose 12.4 percent to $577,829 in May from the year earlier.
"Residential property values are rising rapidly across Auckland again and they also continue to accelerate in many other parts of the country, with much of the activity driven by strong demand from investors," said QV spokesperson Andrea Rush.
"Migration is continuing at the highest levels seen in 100 years and this population growth coupled with growing demand from investors, means housing supply, particularly in Auckland and Queenstown, is not able to keep up with demand and this is driving values ever higher."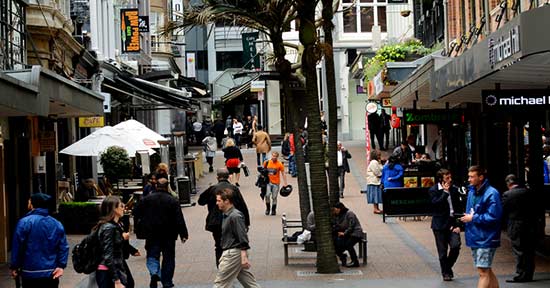 Overseas property investor restrictions
Property investors who are still based overseas are currently on the watchlist of some of New Zealand's largest financial institutions, with ANZ, Westpac and BNZ announcing new restrictions on overseas property buyers.
In a statement, Westpac Banking Corp said it would no longer lend to non-resident borrowers with overseas income, while the maximum allowed loan to value ratio for New Zealand citizens and permanent residents with overseas income would be reduced to 70 percent from 85 percent.
Borrowers who are on temporary residence visas will only be accepted if they have both a New Zealand address and a New Zealand income.
ANZ Bank New Zealand is also overhauling its home loan policies for applications that rely on overseas income. A maximum loan to value ratio of 70 percent is applied and will not be lent on investment properties. No interest only mortgages will be issued and boarder income won't be taken on board.
The changes won't affect a New Zealand citizen living abroad who is buying a home in New Zealand.
These changes mirror the current lending practices of ANZ and Westpac in Australia, where a large number of institutions have recently tightened lending.
Bank of New Zealand has joined ANZ Bank New Zealand and Westpac Banking Corp's local unit in restricting mortgage lending for foreign property buyers, following similar steps by their Australian parents.
The local unit of National Australia Bank will no longer recognise foreign income for people who aren't New Zealand or Australian citizens, or hold permanent residency, irrespective of whether they live in New Zealand or not, it said in a statement. The bank will also impose a maximum loan to value ratio of 60 percent for New Zealand and Australian citizens not currently living in New Zealand but using foreign income to service a loan.
"As part of being a prudent lender, BNZ is constantly reviewing and adapting our lending criteria to reflect current conditions, and as a result we are changing our policy on how we recognise foreign income for lending," a spokeswoman said. "BNZ has a robust income verification process for all lending and these policy changes reflect our commitment to implementing best practice policies for our wide customer base."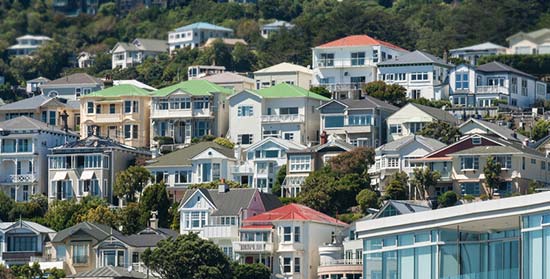 Could home loan interest rates be about to rise?
Another strategy to curb investor demand that Australian banks have introduced over the past 12 months is tiered interest rates, whereby investors are charged a higher rate than owner-occupiers. That average difference is 25 basis points, or effectively one official cash rate move.
Whilst that may not sound much, on the current median property price in Auckland (which the Real Estate Institute of New Zealand notes as $812,000) a 25 basis point increase would equate to an additional $122 per month in minimum repayment on a 25 year loan.
Compare home loan interest rates