After months of reports of Auckland first home buyers being locked out of the market, the brakes appear to be coming on, curbing steep price hikes.
The Real Estate Institute of New Zealand (REINZ) released its June monthly property report on 13 July. Property prices have still increased year-on-year, including in Auckland, but the rate of growth has slowed significantly, according to the data.
"While median prices in Auckland have increased slightly year-on-year, the City of Sails had the second lowest rate of growth in the country, in comparison to the 8% seen in June 2016 and 27.1% increase seen in June 2015," REINZ chief executive Bindi Norwell says.
Canterbury has the lowest rate of house price growth, increasing by only 1% in the 12-month period ending June this year. The median house price in the Canterbury region was $435,500 in June, the same as the previous month.
Back in Auckland, the median house price increased to $850,500 – up 2.5% ­ – in June compared with June 2016. This growth rate is almost 10% lower (8.9%) than the 11.4% growth in the national median house price excluding Auckland, over the same period.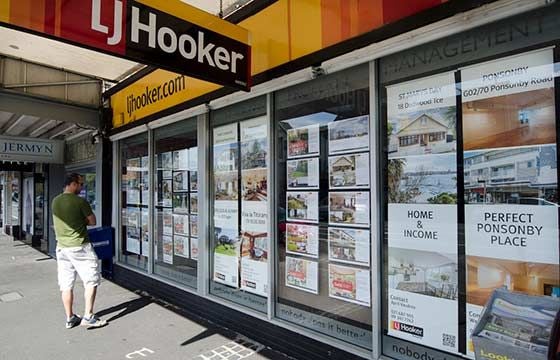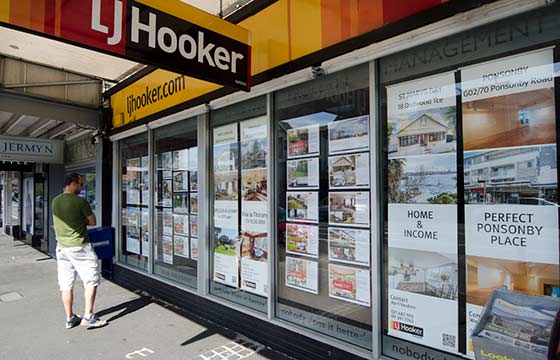 The national median house price excluding Auckland hit $431,000 in June, up from $387,000 in the same month the previous year.
In terms of the volume of properties available, the odds are veering toward the Auckland buyer here, too.
In June, the number of Auckland properties for sale increased by 3097, compared with a year ago. Nationally – taking into account decreases in inventory in areas, such as a 367 decline in Northland – houses for sale increased by 1895.
Bindi Norwell, REINZ chief executive, says the June property figures show a number of things are happening across the market:
Inventory levels are affecting pricing.
Loan-to-Value ratios are having a significant impact, in terms of buyers' ability to purchase properties (particularly for first time buyers).
The major trading banks are being more cautious with their approach to lending, particularly their view of how highly leveraged Kiwis are when it comes to properties.
Premature to talk about house price declines
But REINZ says it might be "premature" to talk about a decline in house prices and that seasonal adjustments need to be taken into account.
"The Auckland market is the most mature in terms of the property cycle, however, at worst, prices in the Auckland region are steady at present," Ms Norwell says.
The institute compares month-on-month and year-on-year house prices, looking at both median changes and seasonally adjusted changes:
Compared to May
Compared to June 2016
Median change
Seasonally adjusted change
Median change
Seasonally adjusted change
New Zealand
-1.1%
-0.2%
5.8%
6.3%
New Zealand excluding Auckland
0.2%
0.6%
11.4%
11.5%
Northland
-5.6%
-3.5%
18.1%
19%
Auckland
-0.8%
1.0%
2.5%
2.1%
Waikato
-3.7%
-2.0%
8.1%
8.7%
Bay of Plenty
3.2%
5.0%
14.2%
14.5%
Gisborne
-12.2%
-4.7%
6.6%
11%
Hawkes Bay
-1.8%
-1.0%
16.6%
15%
Manawatu/Wanganui
3.7%
-1.7%
19.1%
17.9%
Taranaki
-7.1%
-6.3%
3.2%
1.8%
Wellington
1.0%
2.6%
16.5%
16.4%
Nelson/Marlborough/Tasman
0.0%
1.1%
20%
20.7%
Canterbury
0.1%
0.3%
1%
1%
West Coast
41.2%
43.7%
42.9%
39.1%
Otago
1.0%
1.1%
12.6%
13.3%
Southland
-6.1%
-3.1%
21.1%
19.5%
Wellington region house prices on the rise 

On the other hand, Wellington is still appearing as a new property hot spot, with prices steadily increasing in the Wellington region.
In June 2016, the median house price in Wellington region hit $455,0000, in May 2017 the price had risen to $525,000 and, in June 2017, prices in this area had a further $5000 increase to $530,000.
Median prices in Wellington city, however, have done a bit of flip flopping. In June 2016, the median house price in this region was $600,000, in May this year, the average price was $665,000. But, a month later, prices had fallen to $650,000.
First home buyer mortgage rates steady


The Reserve Bank of New Zealand (RBNZ) is warning homeowners (and future homeowners) to prepare for mortgage rate increases.
But over the past year, first home buyers have so far dodged any significant increases in home loan rates, according to Canstar's latest research on first home buyer home loans.
For example, the minimum rate for a three-year fixed rate has decreased by *0.22% in May 2017 when compared with the same month the previous year. The largest rate increase for first home buyers is in the maximum rate for a three-year fixed loan – increasing from *5.25% to 5.59% over the past year.
Rates as at 15 May 2016 and 15 May 2017, based on a loan amount of $350,000 at 80% LVR. Source: www.canstar.co.nz.
In October 2016,  RBNZ introduced a new LVR requirement for all house buyers – including first home buyers – to have a 20% deposit in order to secure a loan. Previously this rule only applied to Auckland. There are a couple of exceptions to this, however; you only need a 10% deposit for a new build and, if you are eligible for a special first home buyer grant, you may only need a 10% deposit.
Enjoy reading this article?
Sign up to receive more news like this straight to your inbox.
By subscribing you agree to the Canstar Privacy Policy