New Zealanders with property affected by the most recent quake are urged to contact their insurers regarding claims
New Zealanders with property affected by the 7.5 magnitude earthquake that has shaken the South Island this morning (14 November) are advised to contact their insurers.
At 12.05am, the quake struck near Hanmer Springs in North Canterbury in the South Island, causing two deaths, multiple other casualties and widespread destruction of roads and buildings. There have been more than 100 aftershocks following the initial earthquake.
As at 10:10am, the Ministry of Civil Defence and Emergency Management issued a tsunami and marine threat from Napier to north of Dunedin, Cook Straight coastal areas and The Chatham Islands. However, it has now lifted its country-wide tsunami warning.
#Kaikoura #earthquake pic.twitter.com/cyCxCZlNWi

— Daniel Bullen (@DanielBullen) November 13, 2016
Seeing pictures of the damage+destruction, thoughts are with all friends @NZPoliceAssn and their families today. https://t.co/7owIpxXRuy

— Michael Gendron (@michaelgendron) November 13, 2016
The Insurance Council of New Zealand has now issued an advisory for those who have damage to their properties caused by the quake to contact their insurer as well as the Earthquake Commission.
Council chief executive Tim Grafton say the first priority will be ensuring the safety of their loved ones, but also advises New Zealanders to make note of any actions they take to secure their properties.
"If people need to take urgent action to make their home safe, secure, weather-tight and sanitary, they should also record any remedial work done and take photographs," Mr Grafton says.
Only make essential repairs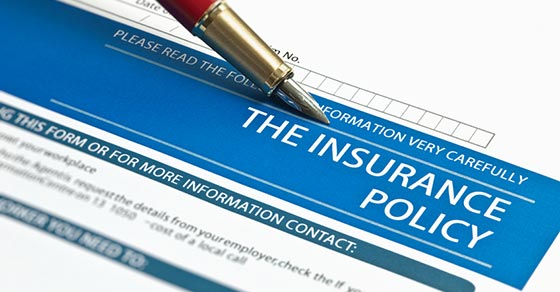 Avoid making any non-essential repairs without approval from your insurance company, Mr Grafton warns.
New Zealanders have three months to lodge a claim with the Earthquake Commission.
Photographic evidence of flooding and Damage to your property will help with a claims assessment, including if you need to remove damaged or contaminated goods for health and safety, he says.
Commercial property owners should contact their brokers, Mr Grafton says.
The council will not know the extent of the insured damage for several weeks yet.
The Insurance Council provides further recovery advice:
Try to make the buildings safe and weatherproof.

Take pictures of the damage (buildings and contents) for insurance claims.

Keep all damaged items for inspection.

Get essential services repaired e.g. water, electricity, gas, sewerage – keep copies of your bills.

Make a list and take pictures of any perishables you have to dispose of.
Exercise caution when entering buildings after quake
WorkSafe New Zealand is advising residents from Christchurch to Wellington to exercise caution and good judgement before entering workplaces following the quake.
"There have been reports of damage to buildings, so please exercise caution when entering buildings as the last thing any of us want is an injury because a few simple checks haven't been undertaken," chief executive Gordon MacDonald says in a media update.
Please be careful when entering workplaces following earthquakes #eqnz https://t.co/JvHoZDke5P

— WorkSafe New Zealand (@WorkSafeNZ) November 13, 2016
If you see cracks in the buildings, or have any doubt about the integrity of the building, get an expert report before entering, Mr MacDonald says.
"If you decide it's safe to enter, be extra vigilant as the contents of the building may have shifted; material may have fallen; there could be hazards you would not normally expect, like spilled liquids or damaged racking for stored goods," he says.
Mr MacDonald advises Kiwis to follow the Civil Defence's advice.