If you're renting a property, you might think that it's your landlord's responsibility to look after things like insurance. But think again! If you lease a property, renters insurance could buy you peace of mind.
As a renter, wherever your live, only one person is responsible for protecting your possessions with the right insurance cover: you! In the event of a natural disaster or break-in, not having insurance can be stressful and potentially leave you with a sizeable dent in your bank account. Renters insurance is designed to provide a safety net in such a situation. And it can help get you back on your feet financially.
What is renters insurance?
Renters insurance is a type of contents insurance designed specifically for people who are renting a property. It works to protect your belongings if they are stolen or damaged. Or destroyed in a disaster, such as a fire, storm or flood.
For example, if a thief breaks into your rental accommodation and steals your laptop, renters insurance will, typically, cover the cost of replacing it.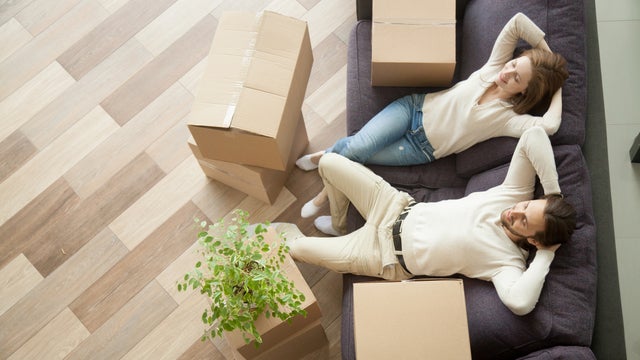 What is the difference between renters insurance and contents insurance?
In many cases, renters insurance is the same, or very similar, to contents insurance. When applying for a quote for contents insurance, you may just need to specify that you're a tenant.
If you decide to apply for a policy advertised as renters insurance, be sure to check that it offers you enough cover. You can also consider a standard contents policy, which may be more comprehensive, depending on the product.
To help you find the right insurer, Canstar compares contents insurance companies and their levels of customer satisfaction. For more details, just click on the link below:
Compare home and contents insurance providers
Why might I need renters insurance?
When you are renting, the owner will generally take out landlord insurance or home insurance to protect their property. If it's a furnished property, the owner may also take out contents insurance to cover their items.
While the owner is responsible for damage or loss to the physical property, fittings and any furniture they own, they are typically not responsible for any damage or loss that occurs to your personal belongings.
It's usually your responsibility to protect your own items. Given your belongings may not be otherwise protected, taking out a suitable insurance policy could be worth considering if you are a renter. Think about the cost of replacing all your furniture, electronics, clothes and other valuables – it could add up to more than you realise.
What does renters insurance cover?
Renters insurance covers the cost of repairing or replacing your belongings if they are damaged or destroyed. Generally speaking, you can insure all of your personal belongings, including furniture, appliances, electronics and clothes.
But be sure to check if your policy has any exclusions before committing to it. For example, you may need to get additional cover for portable items, such as your phone, laptop or jewellery.
Your provider might also put limits and sub-limits on what you can claim. For example, they could cap a jewellery claim at $1000 per item. Therefore, you may want to insure particularly expensive items separately on your policy. But keep in mind, this may raise the price of your insurance.
Renters insurance typically protects your possessions against events such as:
Fire

Theft

Storm, hail, cyclone, rainwater and water from leaking pipes

Accidental breakage of glass or ceramics

Lightning

Earthquakes and tsunamis

Impact damage. For example, loss or damage caused by the impact of a motor vehicle or falling tree

Legal liability cover
Renters insurance may also provide you with temporary accommodation if the rental property you live in is significantly damaged from an insured incident. You may also be able to add optional extras to your policy, such as portable contents cover, flood cover, accidental damage and motor burnout.
Do note, however, that general renters insurance isn't going to cover the cost of your rent if you are unable to pay it due to a drop in income.
For that type of cover, you'll need to look at income protection insurance. This may pay part of your income to help you cover expenses such as rent if you are unable to work because of an injury or illness. However, it typically does not cover you if you've been made unemployed. Unemployment cover is usually only an optional extra, which will increase your premiums.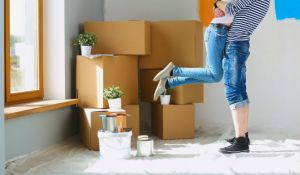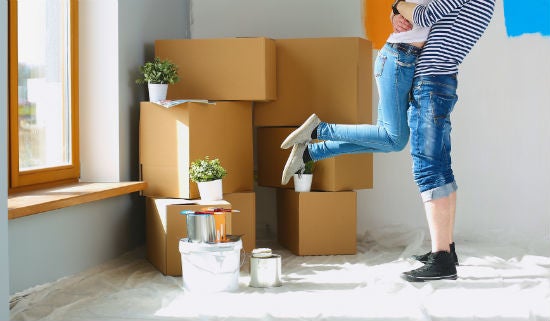 How do I insure my phone if my policy doesn't cover it?
Phone insurance is becoming more common in NZ, it's designed to protect your phone if it's accidentally damaged, lost or stolen. Policies can also provide protection for accidental damage and faults after the manufacturer's warranty period has ended.
Insurers offer coverage from around $12-$15 a month, with some large excesses on top of that. Many big phone companies, such as Spark or Vodafone, offer phone insurance as an optional extra, which is added to your monthly bill. Just ensure you fully understand the costs, excesses and cover before signing up. So ensure you read the policy documents carefully.
There is also AppleCare for iPhones, which covers two incidents of accidental damage, (with a $49 fee for screen damage).
Compare mobile plan providers here!
How much does renters insurance cost?
It's hard to pinpoint an exact cost of renters insurance in NZ, as it varies widely depending on factors including: how much coverage you take out, your excess, whether you decide to add optional extras, your claims history and where you live. To give you a general idea, AMI's Renters Insurance plan, for example, offers $10,000 worth of coverage for $26 a month (at the time of writing).
You may be able to get a discount on contents insurance if you buy your policy online. Another way to potentially lower your premiums is to bundle it with other policies, such as car insurance, or to increase your excess. Typically the higher your excess, the lower your premiums. However, make sure you can afford to pay this amount, should you need to make a claim.
Compare car insurance providers here!
How does renters insurance work?
Before taking out a policy, it's important to accurately estimate the total value of your possessions to ensure you're properly covered. One way of doing this is by using an online insurance calculator – one that asks detailed questions about your possessions.
It could also be worth getting independent valuations for more expensive items. Once you've purchased your insurance policy, make sure to keep a detailed record of your belongings in case you ever need to make a claim. This includes things like receipts, serial numbers, photos and valuations. A detailed inventory is essential to verify your losses and support your claim.
How will I be compensated?
When you make a successful claim, your insurer may repair or replace your damaged belongings, or pay you the amount it costs to repair or replace them. Most providers offer new for old replacement on covered items. This covers the full cost of replacing your belongings with new ones.
Alternatively, some providers only cover the current market value of your possessions. For example, if you bought a $2000 laptop two years ago, it might now only be worth $800 – which is the amount your policy will pay out.
Because new for old replacement generally offers you a higher level of cover, the premiums may be more expensive than for value replacement. So, consider the policy's terms and conditions carefully, or contact your insurer, to confirm what type of replacement you are covered for.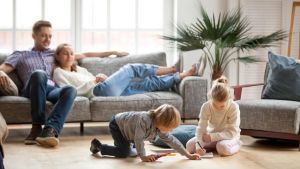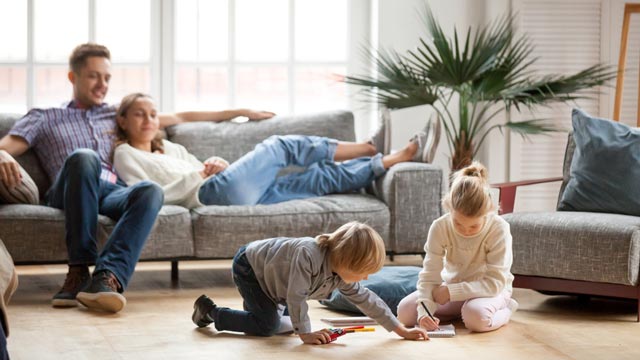 Can I get renters insurance if I'm living in a share house?
Yes, renters insurance is designed to cover a renter's personal items, such as phone, laptop clothes, etc. It covers your goods in your share house, and when you're out and about. It can also cover your legal liabilities if accidents occur outside the home. Again, you need to ensure you've read all the small print so you know what you're covered for. 
If your flatmates want their possessions covered, they'll have to take out their own insurance policy.
Is it your first time renting? Our First Time Flatting Guide might also be helpful to read. 
Enjoy reading this article?
You can like us on Facebook and get social, or sign up to receive more news like this straight to your inbox.
By subscribing you agree to the Canstar Privacy Policy