New Zealand's design and interiors landscape has experienced a facelift in recent years, with more retailers offering competitive prices on home décor products that pair perfectly with our number 8 wire mentality.
Here, Canstar shares our top tips to save money while sprucing up your abode. 
Make a plan 
The first, and quite possibly most important step, is to make a plan.
Decide on a style and aesthetic which works well with the rest of your home.
Do your research online and find inspiration from others' work. A fast, efficient way is to search hashtags on platforms such as Instagram and Pinterest, where you'll be able to view top-ranking posts. From there, narrow down items that will work well, and disregard ones that don't fit your theme. Essentially, have a vision in mind and work towards that look.
Four budget-friendly redesign ideas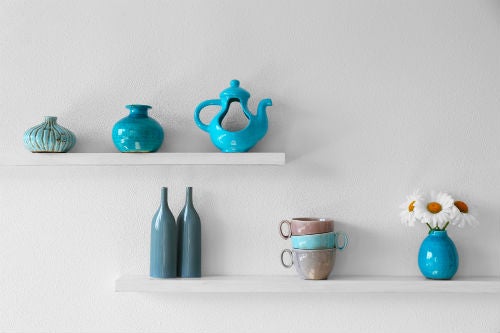 Feature Wall
A do-it-yourself feature wall can be a cost-effective option that can truly make a difference to any room. If you want a timeless theme, then a relatively neutral colour, texture or wallpaper design can be easily matched to furniture, just be mindful of the space and natural light.
Mirror or framed picture/print 
This addition can centre the room and bring it all together. Mirrors can also make small rooms look more spacious by reflecting light around the room. My personal favourite is a vintage mirror which adds classic glamour and can easily be refreshed with a splash of paint or stain.
Bedding
Bedding is an easy way to introduce textures to the bedroom without it feeling too over-the-top. Between luxurious velvet, crisp linen and patterned varieties, duvet sets, comforters and blankets are a simple way to inject personality without burning a hole in your pocket.
Reuse, rearrange and declutter
Space is a cornerstone of design. Whether you prefer a minimal aesthetic, or something busier and more homely, clearing clutter can make a world of difference. Make time for that spring clean, consider upcycling those old items, and play with pieces you already have. Maybe that bedside vase is the perfect coffee table centrepiece? 
The Salvation Army and secondhand marketplaces like TradeMe are all treasure troves of pre-loved items that can often cost less. Injecting personality with a mix of eclectic pre-loved pieces, classic staples and interchangeable trendy items is an excellent place to start decorating your home on a budget.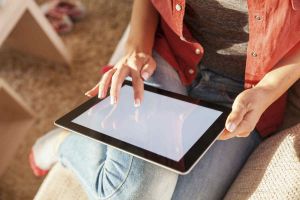 Don't forget to make sure your shiny new home and possessions are protected! Home and contents insurance is a no-brainer to protect you against theft or damage. Canstar makes it easier to compare your options, use our free comparison tool below to see how providers stack up in terms of customer satisfaction.