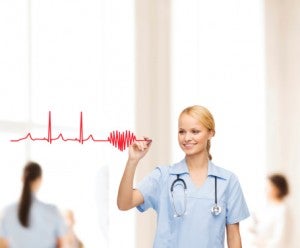 Should I or shouldn't I? Do you really need health insurance? It's the $64,000 question that many Kiwis ponder.
Private health insurance can reimburse you if you need an operation, specialist care or even in some cases a proportion of everyday health costs such as GP visits and prescription charges. The most popular policies cover you for private hospital surgery, which can cost tens of thousands of dollars.
There are pros and cons of both the public healthcare system and private health insurance.
Public health care
Every tax payer in the country – and that even includes beneficiaries – contributes to the health system. There is an argument that if you're already paying for a public health system you should use it.
What's more, if you really fall ill in New Zealand, the public health system will look after you. Last year, New Zealand's system was rated equal with Norway and ahead of countries such as France and Canada in a survey by The Commonwealth Fund.
Even for non-urgent, elective care such as knee and hip operations, hernia surgery and tonsillectomies, you will usually get treated – albeit after a delay on the waiting list.
Some people self-insure by putting money aside for health care. The big gamble is that you're the one in a hundred or thousand people hit by an incredibly expensive illness to treat.
Private health insurance
Private health insurers fund around half of all elective surgeries in New Zealand and pay out around $900 million in treatment costs every year.
The issue for many Kiwis is that private health insurance isn't cheap. In fact, it could be said to be a luxury. Yet, if your knees fail, you don't want to be hobbling around for years in pain.
Health insurance gives you the peace of mind that you can be treated in a timely manner and that all or most of your costs will be covered if you fall ill. You can often choose your own consultant, treatment plan and timing of treatments.
Waiting for public hospital treatment can be very expensive if you can't work in the meantime and/or need help around the home. A study in 2013 conducted by HFANZ and the Private Surgical Hospitals Association showed 280,000 people were waiting for elective surgery, 170,000 of whom were not even on waiting lists.
Going without or waiting for non-urgent surgery such as cardiac procedures, colonoscopies and cataract removals can have a huge impact on your quality of life.