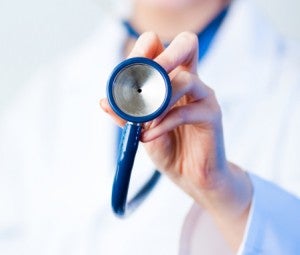 Health insurance may be a grudge purchase – something that we pay for but don't really want to use if we can avoid it – but according to the Health Funds Association of New Zealand (HFANZ), health insurance claims hit an all-time high in the September quarter, reaching a record $265 million, taking the claims by the (almost) 30% of the population who have private health insurance to almost one billion dollars over a 12 month period. Indeed, New Zealand's largest insurer, Southern Cross Health Society, reported in September that it had, during the 2013/14 financial year, returned 90.4 cents in claims for every $1 of premium.
In other words, all indications are that if we have it, we're using it. Certainly that was the response from respondents of Canstar Blue's recent health insurance customer satisfaction survey, which surveyed 469 New Zealanders who hold health insurance. A total of 59% of respondents stating that they had made more than one claim on their health insurance in the last 12 months.
So, how do you choose a policy?
Choosing a health insurance policy can be complex; here are a few general considerations to get you started.
Check whether you employer offers a group health insurance plan. This may be partially or fully subsidised by your employer, so if there is one on offer, check out the details and assess whether it might suit your needs.
Think about your health and family history – While pre-existing conditions may be excluded from a health insurance policy that you choose, it is still important to be realistic about the current state of your health, including any existing conditions you and your partner currently have, or might need to accommodate in the near future (for example, pregnancy or knee surgery). This will help narrow down your policy choices.  Also consider any illnesses to which you might be susceptible due to your family history.
Consider what type of cover you want cover – There are two types of health insurance cover: comprehensive cover or elective surgical cover. Comprehensive covers most of your medical needs (subject to exclusions) whereas elective surgical generally covers only health conditions that require surgical treatment (plus related costs). Again, this is subject to exclusions.
Decide what level of cover you want – Most health funds offer a choice of plan levels, all priced accordingly. Choosing a level of cover usually involves reconciling the cover with a premium that you can afford.
Assess your options – Once you know what the important inclusions are in your policy, it's time to make a shortlist of health insurance policies that could suit your needs. It's worth shopping around and comparing policies between health fund providers as both price and inclusions can differ from fund to fund.
In the Canstar Blue survey, we found that approximately 21% of respondents had switched providers in the last 12 months in order to get a better deal, and 33% had compared premiums online. Overwhelmingly, those who hold private health insurance like it, with 93% of our respondents liking the peace of mind that a health insurance policy provides.