How do you fight a disease like HIV and AIDS? Well, we've made a good start.
The World Health Organization (WHO) reports that we have halted and reversed the spread of the HIV epidemic around the world, ahead of the 2015 Millennium Development Goal. But there is still work to be done before we can say we've ended AIDS for good.
WHO created World AIDS Day, held on 1 December each year, to raise awareness across the world that HIV and AIDS are still issues our global community needs to tackle. It is a day when people of every nation can show their support for people living with HIV and AIDS and to commemorate people who have died from these diseases.
The facts about AIDS
AIDS is becoming less prevalent
The rate of new infections occurring has decreased by 35% since 2000, which is fantastic.
Even better, the rate of AIDS-related deaths around the world has fallen by 42% from 2004 to 2015. This means that instead of 2 million people dying every year, 1.2 million are dying – still too many, but it's progress.
Established prevention tools are doing their job, including:
Global awareness-raising.
Pre-exposure prophylaxis (PrEP) is now offered to all people at substantial risk of HIV infection. These drugs are used by people living with HIV to remain healthy, but they also prevent infections.
Male and female condoms have proven to be greatly effective.
A whopping 10 million men in East and Southern Africa have volunteered to undergo medical male circumcision, which reduces the risk of contracting HIV by 60%.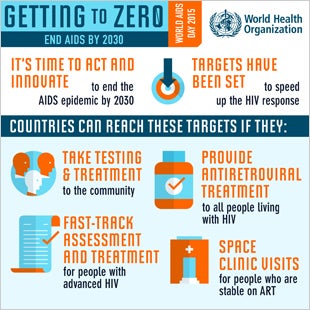 We know how to treat AIDS better than before
WHO recommends that all people living with HIV start anti-retroviral treatment (ART or ARVs) as soon as possible after diagnosis. Those who begin treatment soon after acquiring the virus are more likely to stay healthy, and their partners are less likely to contract the virus from them.
Around 16 million people are currently receiving anti-retroviral treatment, out of the 37 million people around the world living with HIV. More than half of patients receiving treatment – 11 million – live in Africa.
"WHO applauds governments, civil society, and organizations that have made availability of life-saving antiretroviral therapy possible in the most trying circumstances," says Dr Winnie Mpanju-Shumbusho, WHO Assistant Director General for HIV/AIDS.
Not everyone is being treated
There is still a way to go in terms of making sure that everyone with AIDS gets the necessary treatment, with only half of infected people currently undergoing treatment.
"Despite the significant progress, half the people living with HIV globally do not know they have acquired the virus and do not receive treatment that can save their lives and avoid infecting others," says Dr Mpanju-Shumbusho of WHO.
The end goal
The "90-90-90" goal established by the UN General Assembly in September 2015 was to:
Get 90% of people living with HIV aware of their infection, on ART treatment, and with no detectable virus in their blood.
Reduce new infections by an additional 75% by 2020, to a target of 500,000 new infections per year.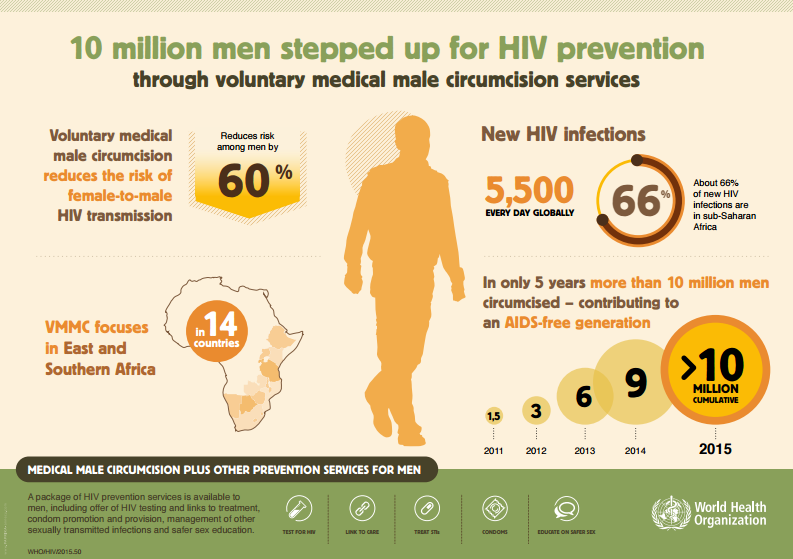 How we can help end AIDS
Avoidance and prevention
HIV does not spread easily from person to person, so to prevent getting infected with HIV, the International Association of Providers of AIDS Care recommends the following steps:
Use condoms during sexual activity.
Do not share drug injection equipment (needles, etc.).
If you are HIV-infected and pregnant, talk with your doctor about taking ARVs.
Don't breast feed any baby if you are infected with HIV.
Protect your eyes and mouth, and any cuts or open sores, from coming into contact with infected blood.
Finally, if you think you may have been exposed to HIV, get tested immediately and ask your health care provider about taking PrEP or ARVs.
Help communities the right way
Travelling Thailand during my Schoolies many years ago, I saw first-hand the devastating effect that untreated AIDS infections can have in a community. Orphanages have exploded as children are left behind by infected parents and their elderly grandparents and over-crowded relatives' homes do not have enough money to support an extra child.
My local church supports many community development projects in areas such as these, which provide grandparents and other relatives with fast and sustainable ways to raise money, such as catfish farms. This means orphans can be cared for by their own families and receive an education. Over the long-term, this method has proven to be better for children than letting them be removed from their communities and raised in a foreign-run orphanage.
The organisations and individuals that coordinate these community development projects also engage in community education about AIDS prevention and treatment – the root cause of the problem. By working together in this way, we will one day eradicate AIDS completely.