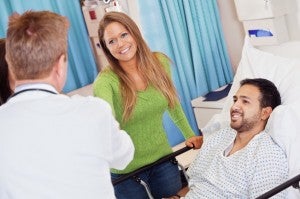 Want to recover faster from a surgery? You should look for a hospital with large, private rooms, modern facilities, gardens, and big windows.
A new study from the Schaeffer Center for Health Policy and Economics, reported in the Harvard Business Review, found – not surprisingly – that modern amenities and design features created more patient satisfaction. What's important is that patients' levels of satisfaction in their "hospital experience" directly affected how well and quickly they healed.
When patients stayed at hospitals with modern perks, their nurses' charts reported:
Fewer infections
Less pain and nausea reported by patient
Wounds, injuries, and illnesses healing more quickly post-op
When you stay in a hospital that looks and feels like a hotel, you are more likely to heal more easily and get out of there and back to your everyday life faster. This is good for you as the patient, and it's also good for the hospital because it cuts down on their costs and increases traffic of new patients coming in.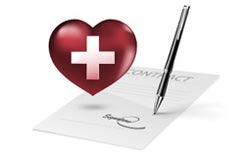 Health insurance customer satisfaction survey results
What patients should look for
Large, private rooms
It is reported that a reasonable number of patients contract infections while in hospital. Once, a private room was seen as a luxurious amenity in hospital wards – but now they are a standard design for newer hospitals for this very reason.
Patients staying in a private room in the ICU department will have 50% fewer bacterial infections, and a 10% shorter stay in the ICU. This was proven by a study by the McGill University in the ICU departments of Montreal hospitals after measuring the impact of an ICU redesign over five years.
One Swedish hospital reported that premature babies stayed a whopping 10 days less after they redesigned their neonatal ICU ward so that the rooms were large enough for mothers to hold their babies in their arms immediately after giving birth.
Previously, mothers and infants recovered in completely different wards, as the rooms weren't large enough to fit the ICU equipment for both of them at once. After the redesign, death rates in premature babies were lower, fewer infants needed to stay on a ventilator, and the mental health prospects of mothers were vastly improved.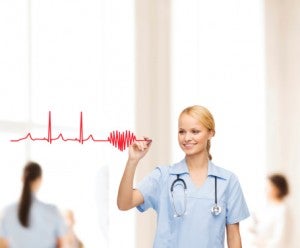 Public versus private health care
Gardens and a room with a view
Many hospitals today are designed with either indoor or outdoor gardens that are viewable or accessible from most wings. Hard data shows that hospitals that provide easy access to a garden give their patients reduced stress, lower blood pressure, less pain and faster recoveries, and reduce stress for family members and staff.
This is because in 1984, Professor Roger Ulrich wrote the influential paper "View Through A Window May Influence Recovery From Surgery". This paper affected how every hospital has been designed since then. In his paper, he compared patients who had a view of a tree from their room's window to patients who had a "wall view". Patients who had a view of nature had shorter post-op stays and complications, and took fewer painkillers.
Another study from Berkeley found that 95% of people felt a therapeutic benefit simply from walking through hospital gardens. The study found that being in a nature space created faster healing for patients, and also helped family members and hospital staff cope better with the stress involved in a hospital stay.
A different study showed that even just hanging posters of nature scenes in the patient waiting lounge could reduce the number of patients exhibiting aggressive and agitated behaviour. In a hugely positive result, 70% fewer antipsychotic injections were given to manage patients in the lounge after the posters were hung.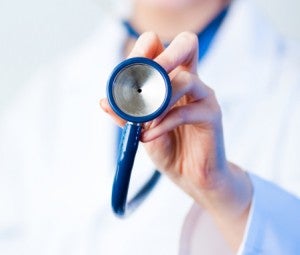 Health insurance: we're claiming a record amount
Music or a story
Good old Professor Ulrich is back again here, contributing to a study by universities in Texas and Georgia. This study showed that children who listened to music or a story of their own choosing for 30 minutes after surgery, had significantly less pain compared to children who listened to nothing. Children suffer more side effects from pain medication, including breathing difficulty and nausea, so it makes sense that hospitals should try to reduce the amount of medicine they need to give kids.