It's not a secret that the majority of New Year's resolutions are abandoned within weeks – just ask anyone who handles membership sign-ups at a gym. So, what manageable steps can you take toward a healthy lifestyle plan? Canstar gives you some ideas to help you create a healthy lifestyle list – and one that (hopefully) won't be abandoned a few weeks in! 
Whether it's a complicated new diet, or going cold turkey on one of your favourite vices, an abrupt lifestyle change is a very difficult thing to stick to. So, what we suggest is starting out by introducing some small and manageable changes – rather than overcommitting yourself in a flurry of New Year enthusiasm.
With that in mind, we've thought up a few health-related resolutions to add to your initial healthy lifestyle plan. And you won't find a single mention of keto diets, Paleo or any predictions for the next food fad …
Mental health resolution: Take some time to reflect
In our modern lives, dominated by constant activity and connection, it's becoming a rare thing to spend time each day just thinking, rather than being in a constant state of doing. Try taking as little as ten minutes every evening to meditate or to write a journal entry. It might feel a little naff at first, but this simple act of slowing down can do wonders for your peace of mind. Try setting aside a few minutes at the end of the day to reflect, and see if it changes your outlook for the better. Don't forget, as well, that your mental health is also closely linked to your physical health. There's a reason that being nervous is referred to as feeling like you have butterflies in your stomach!
The Mental Health Foundation website provides some advice on how to be more mindful and how you can incorporate that into your healthy life plan.
Health insurance resolution: Sign up or review your current policy
While we are pretty fortunate in New Zealand when it comes to public healthcare, compared to many other countries, there may be a time down the track where you need an unforeseen surgery, or complicated (read: expensive) dental procedure. If you do need to access these forms of healthcare, having health insurance can ease some of the associated stress. So, first things first: if you don't have health insurance, make this your year to get some! Everyone has different policy requirements – depending on age and health levels – so make sure you shop around. Because we know how overwhelming these sorts of decisions can be, Canstar surveys New Zealanders to find out about their level of satisfaction with health insurance providers. Our comparisons are free to use and will help you to narrow down your choices, depending on what features are important to you.
If you are already signed up with a health insurance provider, congratulations, you are one step ahead of many! But that doesn't mean you should set and forget your health insurance policy. It's essential to regularly review your financial products and services, to check they are still working for you. When making your decision, consider not just costs, but also the features and services that providers offer.
Compare health insurance providers with New Zealand
Social and exercise resolution: Take up a sport or activity
Every January, gyms are filled with people starting new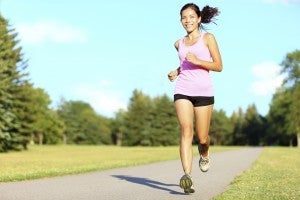 exercise regimes, yet within a few months these resolutioners are mostly gone. Building good exercise habits is difficult, so it helps to find an environment in which they are easier to stick to.
One good option for combining fun and fitness is to join a social sports team, or going hiking with your mates. Team activities help to keep things light and social, with a little friendly competition thrown in for good measure. They also hold you accountable, which, let's face it, can be just what you need to help keep you on track of that New Year healthy life plan.
When you're looking out for health insurance providers, don't forget to check if they throw in any added fitness perks, such as discounts or rebates for gym memberships. You may even be able to use the discount toward some group classes, so you can get your social and fitness fix in one hit!