Kiwis are pretty good when it comes to comparing home loans. However, it's easy for
First Home Buyers
to get caught up in the excitement of owning a home. Once you have your home loan sorted and are settled in, there are some common mortgage mistakes to watch out for.
Many borrowers wait eagerly for the eight Reserve Bank of New Zealand (RBNZ) monetary policy decisions each year (otherwise known as the meeting at which the RBNZ decides whether to raise, lower or leave the official cash rate on hold). This is because our official cash rate directly affects the home loan interest rate we pay. When the cash rate falls, our home loan interest rates tend to fall. When the cash rate rises, our home loan interest rates follow.
Compare Home Loans Interest Rates
Currently, New Zealand's official cash rate is sitting at 2.25 percent, with the last movement in cash rate in March this year. The cash rate has been in an easing bias for some time now, having fallen five times since June 2015. Economists are predicting that with Britain opting to leave the European Union (aka BREXIT), this increases the likelihood of the official cash rate dropping again before the end of 2016.
Earlier, Reserve Bank Governor Graeme Wheeler left the door open for further rate cuts in order to keep future average inflation near the middle of the target range.
"There are many risks to the outlook. Internationally, these are to the downside and relate to the prospects for global growth, particularly around China, and the outlook for global financial markets. The main domestic risks relate to weakness in the dairy sector, the decline in inflation expectations, the possibility of continued high net immigration, and pressures in the housing market," said Governor Wheeler.
Possible Home Loan Mistakes
When there is no change in our official cash rate, home loan borrowers can be lulled into a sense of inertia. This is a huge mistake when it comes to your mortgage because chances are they might be able to save money on their home loan. Here are three easy mistakes to make:
First Home loan mistake to avoid: Paying a high interest rate
According to Canstar's April 2016 report on home loan rates, the difference between the highest and lowest standard floating interest rate on the Canstar database is 40 basis points (compare current home loan rates here). What rate are you paying?
Based on a $300,000 home loan over 25 years, these are the monthly repayments you could expect at various interest rates:
| Loan | Interest Rate | Monthly repayment |
| --- | --- | --- |
| $300,000 | 5.45% | $1,833 |
| $300,000 | 5.55% | $1,851 |
| $300,000 | 5.65% | $1,869 |
| $300,000 | 5.75% | $1,887 |
| $300,000 | 5.85% | $1,905 |
Source: canstar.co.nz. Based on $300,000 loan over 25 years. These figures are an example only
So, reducing your home loan interest rate by, say, 20 basis points could potentially save you an easy $36 per month.
Sometimes you don't even need to switch banks – just give your current lender a call, mention what type of interest rate you could get elsewhere, and ask them what they can do for you. You can compare home loans here to see what interest rates are being offered by financial institutions.
Always check, of course, what the costs of switching your home loan will be, to ensure that the costs switching won't outweigh the benefits of doing so!
Second Home Loan mistake to avoid: Less frequent payments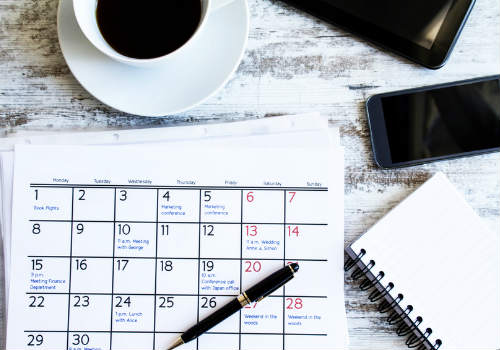 Okay, this isn't so much a mortgage mistake to avoid as a savings strategy, but it's certainly worth considering. In short, think about increasing monthly payments to either weekly or fortnightly.
The beauty of these more frequent payments is if you simply divide your monthly repayment in half, it tricks you into making an extra payment each year (because there are 26 fortnights but only 12 months). This does pay off in the long run!
Based on a $300,000 home loan over 30 years at a standard floating interest rate of 5.62 percent, paying fortnightly rather than monthly could potentially have your loan paid off more than  4 ½ years sooner
| Loan | Interest rate | Monthly repay | Fortnightly repay | Repay over 12 months | Time to pay off loan | Total cost |
| --- | --- | --- | --- | --- | --- | --- |
| $300,000 | 5.62% | $1,726 | | $20,712 | 30 years | $621,368 |
| | 5.62% | | $863 | $22,438 | 24 years, 10 months | $556,330 |
Source: canstar.co.nz. Based on $300,000 loan over 30 years
Third Home Loan mistake to avoid: Not reviewing your mortgage
Even when the official cash rate doesn't move, you should review your mortgage rate each year. Currently on the Canstar database, the highest, lowest and average home loan rates for owner occupiers are as follows:
Table: Residential Home Loan Market – Snapshot of the current market (1/08/2016)
Stat
Standard Variable
1 Year Fixed
2 Year Fixed
3 Year Fixed
4 Year Fixed
5 Year Fixed
Average
5.63%
4.50%
4.55%
4.67%
4.93%
5.06%
Min
5.45%
4.19%
4.19%
4.34%
4.59%
4.79%
Max
5.75%
4.85%
4.89%
4.99%
5.20%
5.30%
Decreases
0
0
0
0
0
0
Increases
0
0
0
0
0
0
Avg. Movement
0.00%
0.00%
0.00%
0.00%
0.00%
0.00%
Source: www.canstar.co.nz, the search results do not include all home loan providers, and may not include all features relevant to you.
Also: Forgetting to revalue your home: a common home loan mistake to avoid
Also, make sure you get a regular valuation on your property and, as soon as you have built up twenty percent equity in your home, phone your bank and negotiate your rate. Having more equity in your home may help you to lock in a lower rate loan. Even an extra 25 basis points off your mortgage can equate to around $45 per month in savings on a $300,000 loan over 25 years. And that's money for nothing!