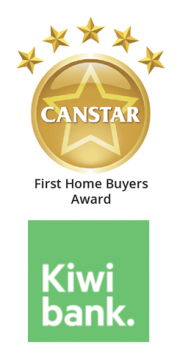 Each year, CANSTAR researches and rates the home loan products and services offered by New Zealand financial institutions to first home buyers. Kiwibank stood out from the pack and for the past five years has won the First Home Buyers Award for outstanding value offered.
In 2016, we rated 39 home loans for First Home Buyers from 9 institutions.
Earlier, CANSTAR caught up with Kiwibank about the Home Loan process for First Home Buyers.
Check out our 2014 Q&A with Kiwibank:
Q: Applying for a loan is a bit like applying for a job. What paperwork should first home buyers have ready before they visit their financial institution?
This can vary slightly depending on whether the customer is looking for a Welcome Home Loan and how also how much equity they have. If a customer has the following they should be covered in all circumstances.
 Evidence of their income, being their last 3 payslips and either a letter from their employer or a copy of their employment contract.
 Last 6 months banks statements of their day to day bank account.
 Last 6 months statements for any Hire Purchases
 Last 3 months Credit/Store Card statements.
 Evidence of the saved deposit
Q: Rates are on the rise – what interest rate buffer do you recommend first-time buyers to factor in when they are working out the size of home loan that will be affordable?
Our thinking is that it would be prudent to allow for interest rates up to 9%. The RBNZ is currently suggesting rates of 8% by the end of next year and we think the risk is on the upside of that.
Q: Fixed or floating rates: have you noticed any preference trend over the past six months or so?
Over the past six months there has definitely been an increased appetite for fixed lending – but that doesn't mean it is right for everybody. In some cases if a customer wants to pay their loan faster they could save time and money by having the loan, or a portion, on a variable rate and making larger repayments to reduce the loan term.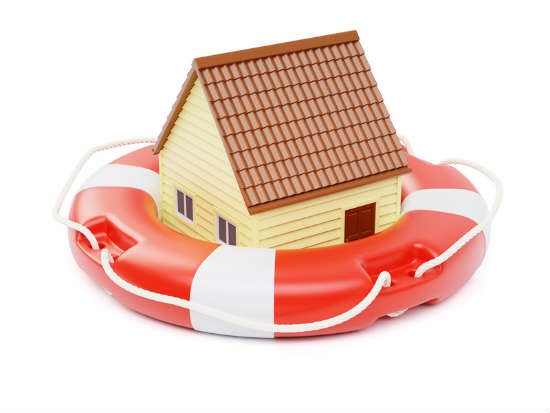 Q: The Kiwibank 'Help me save' calculator is so easy to use. Have you had any feedback from customers who have used the calculator that you could share?
We have had some great feedback on the calculator, from both staff and our customers. Most are surprised at how quickly those small purchases can add up over the year. We really like how simple it is to use and so many people can relate to the 'weaknesses' provided on the calculator.
Another great tool that we have released in the last year is 'goal tracker'. Our Internet Banking and Mobile customers can set a goal and measure against it…. It's a really great tool for people saving for a house too; it looks like this…..
Click here to read CANSTAR's 2016 First Home Buyer Loan Award report.
Compare First Home Buyer Loans with CANSTAR