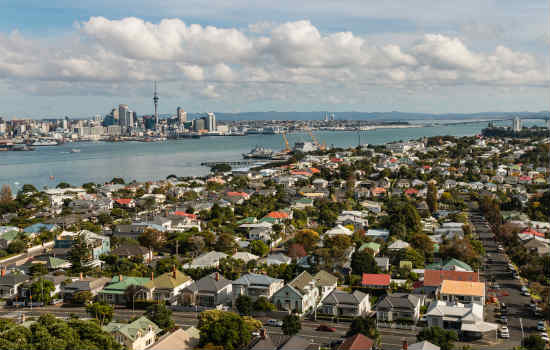 All through my twenties I seemed to have people left, right and centre telling me: "you're still young, there's plenty of time to settle down and worry about homes and mortgages". Hitting my late twenties, party banter seems to have changed from entering club doors to First Home Buyers getting a foot on the property ladder.
But, well, I live in Auckland, where the average price of property is hovering just shy of $1 million in mid-2016. Anyone who isn't lucky enough to have purchased property is eagerly tuning in to hear the latest economic perspective about whether there really is a housing bubble and, if it is determined there is,  to see whether it will burst.
Historically, escalating house prices have eventually come to a (screaming) halt through the market "correcting itself". Currently house prices in New Zealand, especially Auckland, seem to be ballooning out of proportion to what we earn, or the cost of renting. However, markets revert sooner or later.
What is a real estate bubble?
A real estate bubble, commonly known as a housing bubble in the case of residential markets, typically occurs following a land boom. A land boom is the rapid increase in the market price of property – such as with houses – until they reach unsustainable levels and then decline in a bubble. New Zealand house prices have been rapidly rising, starting in Auckland and spreading out to other cities. However, there is much debate about the future of New Zealand's property prices.
Does a correcting market mean a property crash?
A "correcting market" can mean a property crash – but it doesn't always. Sometimes property prices sit in the doldrums for a few years whilst wages, salaries and rents catch up. It has the same effect, but takes longer and is less painful for those who own properties already.
The Reserve Bank of New Zealand is acutely aware of the risk of a property market crash and, on 19 July, it proposed investors will have to front up with a deposit of 40% to be eligible for any loan.
"A sharp correction in house prices is a key risk to the financial system, and there are clear signs that this risk is increasing across the country.  A severe fall in house prices could have major implications for the functioning of the banking system and cause long-lasting damage to households and the broader economy."

Reserve Bank of New Zealand Governor Graeme Wheeler
By 21 July, all five leading banks in New Zealand had jumped the gun and introduced a minimum 40% deposit requirement for investors. Westpac was the first to introduce the new requirements, followed by: BNZ, ASB, ANZ and Kiwibank.
While I can't claim to be able to see in the future (wouldn't that be a great skill), here are a few things to keep in mind when thinking about the state of property prices in New Zealand.
Five things to consider about NZ house prices: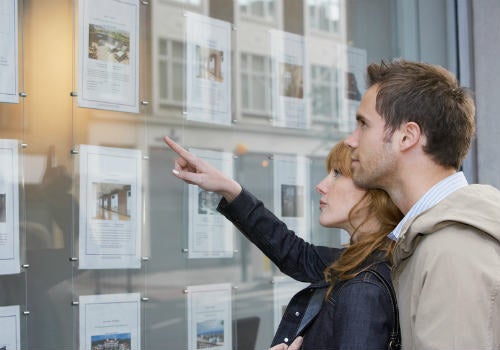 1. To buy or wait: 
This seems to be the million dollar question – and the trigger for a lot of robust discussion between would-be house buyers. For one thing, prices seem to be rising faster than the majority of house buyers can get the money together for a deposit. It's also important to keep in mind that if the prices do end up dropping, there's the possibility you have bought a property way above its real value – and that you're basically throwing away cash. But without anyone knowing exactly what will happen with house prices, it is a risk to weigh up against how important it is for you to start that home loan search sooner rather than later.
Compare Home Loan rates with CANSTAR
2. Non-residents buying NZ houses : 
According to Land Information New Zealand data, released in May 2016, 474 out of 11,955 Auckland houses sold between January and March 2016 were bought by foreign buyers. Of the sales to foreign buyers, 276 houses went to Chinese residents and 45 were bought by Australian investors. Across New Zealand, 3% of houses sold between January and March were bought by investors who did not have New Zealand citizenship, residency or a student or work visa.  The fear is that this is pushing up house prices with foreign buyers looking to cash in on the property market. The trouble is that if something causes these buyers to pull out – either financial trouble at home, or laws here that restrict what non-residents can buy – then the market could tank. There have been booms and busts as a result of outside money before.  It happened in the 1920s when the Florida property market became popular to outsiders and then crashed.
3. Supply may be the problem:
Plenty of commentators argue that supply is the problem in Auckland and Christchurch. In its July consultation report, RBNZ says: "Rapid growth in house prices fundamentally reflects an imbalance between underlying housing and supply, particularly in Auckland".  Further, ANZ chief executive David Hisco tells the New Zealand Herald there is an insufficient supply of new houses in Auckland, "40 houses being built a day in Auckland yet the city [needs] 60".  However, others say we shouldn't just point the finger at lack of supply for the housing boom, and that low interest rates, high immigration and economic confidence are also major factors. Well-known economist Shamubeel Eaqub refers to the Auckland market as a "debt-fuelled Ponzi scheme".  If he's right and prices fall, we could end up with a lot of homeowners in negative equity as happened in the United States and Ireland in recent years.
4. Be realistic about NZ house prices:
It is important to be realistic about New Zealand house prices, with properties more expensive than ever before – especially in high-demand areas, such as Auckland and Christchurch. It is possible that you might have to bide some time and buy a home outside of your dream location initially. Think beyond houses in the big city, for example, apartments and townhouses can be a less expensive way to start.
5. If the property bubble bursts, it will hurt:
On the surface, the burst of a property bubble would be good for first time buyers like me. But, if our economy is affected, then it puts employment at risk. Without a job the chance of buying a house goes out the window altogether. On the other hand, there have been property bubbles which have burst in the past, and managed to dodge turning into a wider financial crisis.
What's in store for NZ house prices?
The future of New Zealand house prices is uncertain and it will be a case of wait and see around how Reserve Bank of New Zealand changes will affect the market. At this point in time, it might pay to remember that there are still some affordable houses outside of the big cities. So don't let the negative talk of New Zealand house prices and questioning real estate bubble put you off completely. It might be time to think outside the square – or the city – as it may be.