Despite low interest rates and the demise of the LVRs, first home buyers need to follow the same tried and tested rules to get into a first home.
The more things change for first home buyers (FHBs), the more they stay the same. Yes, interest rates are at record lows. And, yes, the loan-to-value ratios (LVRs) have been scrapped for at least the next 12 months. But if you're planning to apply for a mortgage on a first home, you still need to follow the same old tried-and-tested route to home ownership.
Despite the demise of LVRs, you need a decent deposit
Ever since 2013, the LVR restrictions imposed by the Reserve Bank have limited FHBs' access to low-deposit loans. But now they've been put on hold for at least 12 months, don't expect an avalanche of high-risk, low-deposit lending.
There are ways to get into a first home with a deposit of less than 20% of its value. It's something that we explore in our story What to do If You Have Less Than a 20% Deposit For a House, but your best chance of approval is still having a sizeable deposit.
It's also likely to save you money. If you've not got a decent deposit, your lender might require you to take out lender's mortgage insurance. The policy covers the lender for any losses it might incur if you default on your loan and its premiums are added to the cost of your loan.
Despite low interest rates, you need to show you can save
Over recent months, many savings and nest-eggs have taken a hammering. As interest rates have slid lower and lower recently, term-deposit rates have followed. For example, check out the current average term-deposit rates on www.canstar.co.nz (correct as of 8/5/2020):
| | |
| --- | --- |
| 2-Year Term | 2.36% |
| 3-Year | 2.35% |
| 4-Year | 2.37% |
| 5-Year | 2.39% |
At the same time, share market volatility has battered KiwiSaver accounts, including those belonging to FHBs looking to make a first home withdrawal.
However, despite these poor returns and stock-market losses, FHBs need to save. Even if you're lucky enough to have parental help with a deposit, your lender will still want to see that you can manage your finances.
When a bank or lender looks at a mortgage application, they want to find evidence of somebody who is good with money. Having a financial plan in place will ensure your mortgage provider will like what they see.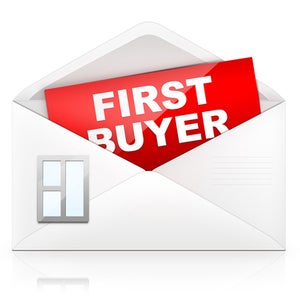 Despite low interest rates, be realistic
Just because money is cheap at the moment, don't get ahead of yourself. Sub-3% interest rates make large mortgages look very affordable on paper, but there are a couple of things you need to factor in before you go shopping for a dream home:
Interest rates will inevitably go up
There are extra costs to owning a home, on top of mortgage repayments
These are facts that will be made clear to you by your lender, who will want a full picture of your income and expenses to ensure you'll be able to service your loan. But it's worth going into the mortgage application process with a realistic picture of what you'll be able to afford.
Setting a budget before beginning the house-hunting process is always a good idea. You can make a great start by running your numbers through Canstar's Home Loan Borrowing Power Calculator.
Despite low interest rates, make bigger repayments
If you secure a mortgage with repayments below what you initially envisioned, due to current low interest rates, make the most of the opportunity to pay off your loan faster. Rather than paying your minimum loan repayments, if you can afford to pay a bit more, then do it.
Floating-rate mortgages usually allow you to make extra repayments whenever your like, with no extra fees. However, most NZers have fixed-rate mortgages, which limit extra repayments and charge fees if you exceed the cap. But it pays to have the discussion with your lender about what making extra payments entails, as they can save you thousands of dollars and shorten the term of your loan.
Despite low interest rates, shop around
Interest rates may be low, but there's more to think about when looking for the best loan on the market. An initial low rate might look attractive, but once the introductory period expires, does it revert to a higher rate? What other features are on offer?
To help you find the right mortgage, Canstar compares lenders and interest rates. In the table below, you can see a snapshot of current floating rate home loans available in the market, sorted by current rate (lowest to highest). Please note that this table is generated based on a $350,000 loan in Auckland for a first home buyer. If you're interested in comparing for other regions, or loan amounts, see below.
To read more about our five-star home loan awards click here, or to compare other mortgage rates hit the button below.
Compare home loan rates for free with Canstar!
Enjoy reading this article?
You can like us on Facebook and get social, or sign up to receive more news like this straight to your inbox.
By subscribing you agree to the Canstar Privacy Policy