Interested in buy now pay later provider Humm, and want to know more? Canstar reveals all you need to know about Humm, which was formerly known as Oxipay.
Buy now, pay later (BNPL) is currently the hottest thing in retail. And Kiwi consumers are flocking in their bargain-hunting droves to the offer of interest-free, instalment-based payment schemes. Among this new breed of BNPL service providers, Humm has been steadily carving out a market niche, providing online and in-store shopping in partnership with a range of retailers. So, what exactly is Humm? How does it work? Where is it available? And how does it distinguish itself in the growing BNPL market? In the following guide, we take a look at how Humm's BNPL service works, and what you should keep in mind before signing up.
---
What is Humm and How Does it Work? In this article we cover:
---
What is Humm?
Humm is a BNPL service provider that offers interest-free credit on purchases in selected stores. Once the purchase has been made, you pay back the cost in instalments over a set period of time.
Originally launched in Australia in 2019, Humm arrived in New Zealand towards the end of 2020. It replaced the previous BNPL provider Oxipay, offering a new focus on extending the BNPL model to bigger ticket items and new product categories.

How does Humm work?
Humm partners with over 2400 retailers across New Zealand to offer interest-free BNPL credit. A full rundown of participating retailers is available here.
Humm offers two different types of BNPL schemes:
Little Things – credit of up to $1000 (repayments made in five fortnightly or 10 weekly instalments)
Big Things – credit of up to $10,000 (repayments made fortnightly over a period of six, nine, 12, or up to 24 months)
When shopping online, you need to choose Humm as your payment method at the checkout. In-store you need to open the Humm app (available for Android and iOS devices) and create a barcode, which can then be used at the checkout.
Two types of credit: Little Things and Big Things
Humm's two payment schemes cater for different types of spending, and different conditions apply for each. The Little Things and Big Things credit types can be used in the following ways:
Little Things – you have the option of making both online and in-store purchases, and can purchase up to five items at any one time (as long as they stay within your credit limit)
The amount you have to spend, which Humm terms "available spend", goes down as items are bought, and back up again as repayments are made. So as you pay down your debt, you free up credit you can use to make further purchases.
Big Things – a fresh application is required for each purchase you want to make using Big Things. Humm then does a credit check and affordability assessment to determine the amount of credit they will approve
Although you can apply for Big Things credit in store, you also have the option of applying for pre-approval. Once your credit limit has been set, you're sent a barcode showing your approved credit limit (pre-approval lasts 90 days).
Humm's credit check takes into consideration your repayment history with other lenders and accounts (such as telcos and utilities), and other information, such as how much you earn. And as Humm says, applications may be turned down, or the amount of credit reduced, based on its assessment process.
Making repayments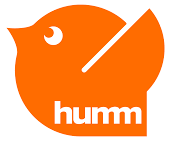 When making a purchase using Little Things or Big Things, you are required to pay an upfront 20% deposit at the time of the purchase. This acts as your first payment, and is not an additional cost. The remaining balance is then divided up over the rest of the repayments.
As we mention above, repayment schedules vary depending on the type of credit used. Little Things credit needs to be repaid in five fortnightly or 10 weekly instalments. And Big Things credit is repaid fortnightly over a period of six, nine, 12, or up to 24 months.
You also have the option of making early repayments at any time via Humm's Pay Now feature (requiring an active debit or credit card on an account). Humm says that a function to process one-off additional repayments is also coming soon.
Meanwhile, it's also possible to pay off an outstanding balance at any time (with no charges or fees applying) via the Humm website or app (transfers must be completed three days before the scheduled debit date).
What fees apply?
When using Little Things credit, no fees apply when repayments are made on time. However, it's worthwhile being aware of how Humm's late payment and collection fees apply, see below.
For Big Things credit, a $20 establishment fee applies upon paying the deposit. Plus there is a $2.50 per month account administration fee. This is payable on the first business day of each month if your balance owing has been greater than $0 on any day since the first business day of the previous month.
For both Big Things and Little Things, a fee of $10 applies each time a repayment is not paid by the due date for payment, payable two days after that due date. In addition, a collection fee of $30 applies each time a collection agent is needed to enforce repayment of an unpaid debt.
How to get started?
If you're keen to sign up for Humm, you can do so via the Humm website or app (available via Google Play and the App Store).
To apply for Humm, it's necessary to:
Be 18 years or older
Be a permanent resident of New Zealand
Have a permanent job (at least 25 hours a week), or be on NZ Super or a Veteran's Pension
Be sure you're not insolvent (or declared bankrupt)
Have a valid NZ driver licence or passport
Read the fine details
It is, of course, important to read the fine details before signing up. Further information can be found via Humm's T&Cs page on its website.

Could a low-rate credit card be a better option?
One of the main reasons that BNPL schemes like Humm are so popular is that they're easy and simple to use. Unlike applying for a credit card, you can make a BNPL purchase with the minimum of fuss. However, if you make the extra effort and thoroughly research your options, you could secure an even better deal.
In its recent review of non-bank financial institutions in NZ, the multinational firm KPMG noted that: "Despite the fact that a credit card may actually be cheaper if payments are made late, the ease of BNPL seems to outweigh the mental workload associated with a credit card."
As we explain in our story Afterpay vs Credit Cards: Interest-free Periods Explained if you link your BNPL scheme to your credit card, you'll be able to push out your interest free periods even further.
Ultimately, if you're prepared to do a little research into the financial products you use on a day-to-day basis, it's easy to play the system to your advantage.
Is your credit card right for you?
Part of playing the system is regularly reviewing whether your choice of financial products is right for your spending patterns and lifestyle. Could a low-interest credit card be a better option for you than BNPL? Unless you do the research, you'll never know.
This is where Canstar can help. Annually, we research, rate and compare all the major credit cards in the market. Our comparison tool and Star Ratings are a great start to making an informed decision. All you have to do is click on the button below:
Compare credit cards with Canstar
Enjoy reading this article?
You can like us on Facebook and get social, or sign up to receive more news like this straight to your inbox.
By subscribing you agree to the Canstar Privacy Policy