Convenience and attractive prices at online stores may have all the makings of a great shopping experience. And if elbowing your way through a frantic shopping mall has about all the appeal of mouldy bread, then online shopping is probably great for your Christmas shopping, too.
But, before you hand over those credit card credentials, follow these tips to avoid getting swindled out of your hard-earned cash when shopping online.
Online shopping: back to basics
First things first, if you're new to the online shopping game, it's probably helpful to take a look at how the process works.
There are a couple of ways of going about online shopping credit card payments. You can manually enter your credit card details into the site (which can be risky, we'll get to more tips on that, soon). Or, you can enter your details into a digital wallet, PayPal is a widely used example of this.
In order to complete the purchase, the site will ask you to enter your full name, as printed on your credit card, and the CVV number on the back of the card. The CVV (Card verification value) number, three-digit code (or four in the case of American Express) is a measure designed to stop fraud. The CVV number means you don't have to enter your PIN number on any online platforms.
Now that you've got some online shopping 101 under your belt, let's take a look at some ways to stay safe while shopping online.
Have a look at the rewards credit cards on Canstar's database, The table below shows rewards credit cards based on a $3000 a month spend, where the chosen reward is merchandise and sorted by points per $1 (highest to lowest). A Christmas gift for yourself, perhaps?
Compare credit cards with Canstar
The shoes look authentic – but is the site?

One obstacle you come up against when shopping online, is sussing out whether you are buying from a legitimate seller and site. Fortunately, there are some ways you can check that the website is secure, according to online safety organisation, NetSafe. Always look for a padlock symbol in the browser window, before attempting to log in, register or check out. Don't enter any credit card details on a webpage unless it starts with "https//", the "s" actually stands for secure, and it means that your payment information is encrypted.
And there is a money transfer system you should avoid altogether when online shopping, NetSafe says.
"If you are asked to pay using a money transfer system like Western Union do not do so. These systems are designed for sending money to people you know and trust and it's not possible to trace payments or claim refunds if you send money this way. "
Who's your online shopkeeper?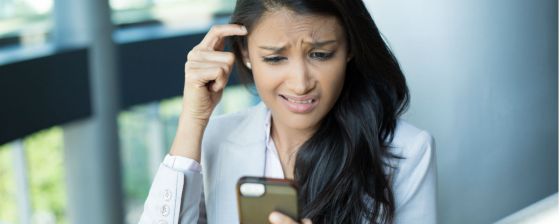 So, we haven't quite advanced to a world of virtual handshakes – and you're probably not going to Skype with the online shopkeeper – but it's a good idea to find out where the online retailer is based. If you're thinking of buying from a less-known site, see if you can find contact details. According to NetSafe, many scam sites that consumers report, have only an online feedback form – this can be a red flag.
"Another check to consider is locating where the site is hosted. www.infosniper.net is a great way to check where the computer powering the website is based. If a .nz website is based offshore – or in a high fraud risk country like Russia – this should make you think twice about buying," NetSafe says.
Credit card offers some protection
Up until now, we've assumed you'll be using a credit card for your online shopping. You can, of course, use a debit card, where you're spending your own money from your account, rather than putting it on credit. The benefit of using a credit card, NetSafe explains, is in the unfortunate case a deal goes wrong, you can try to get a bank chargeback. A chargeback is when the bank reverses a transfer of funds from the credit card.
Is credit card debt an issue?

This tip is more to do with personal finances, than online safety, but it's still an important one. Checking that you're buying from a legitimate source is extremely important, but so is spending within your means. Getting a credit card enables you to buy Christmas presents from the comfort of your home or even to order your meringue-puff-style bridesmaid dresses. But are these items within your budget? If the devil on your shoulder often takes a roundhouse kick to its angel counterpart, it's a good idea to think about whether online shopping is for you.
And while we're on budgets, don't throw away money on unnecessary fees and interest rates. With a bit of credit card comparison research, you can bag yourself a credit card bargain, by finding a credit card to suit your needs. Canstar has done the legwork for you there, too.
Thought about the gift of making savings this Christmas?
While we're talking about using your credit card online, why not have a look at how you can use the internet to make some long-term savings when it comes to your credit card?
Saving stretches beyond shopping for discounts. Ensuring you have the right credit card type, prevents you paying unnecessary fees – or for benefits you don't even access.
Not only do the rewards vary, but so do the charges.
Reward yourself this Christmas by getting a credit card to suit you. And whether a rewards credit card is even right for your spending profile.
And, when it comes to the Christmas shop, remember to stick within a budget. There is no sense in being overly generous with the gifts, if you can't afford it and end up paying the price, later.
Safe shopping!
Compare credit cards with Canstar
Want to join the money conversation? Like us on Facebook and let's get social.
Enjoy reading this article?
Sign up to receive more news like this straight to your inbox.
By subscribing you agree to the Canstar Privacy Policy