Co-author: Michelle Norton 
A financial hangover isn't a good way to start the New Year.Keeping a tight rein on credit cards and personal loans over the festive season is the best way to avoid a hangover of the financial kind
Here are some useful tips to control debt when shopping for Christmas presents.
Create a spending plan before shopping for Christmas presents
Write a simple spending plan – AKA a budget – and stick to it.This is one of the best ways to stop your spending ballooning between now and the New Year. With a plan you won't get distracted by the "must haves" that you really don't need when shopping for Christmas presents (including for yourself). Being creative saves a lot of money. Suggest spending limits to friends and family, secret Santa presents, giving as a group, bargain hunt, or limit presents to one per person.
Understand your spending patterns
Are you an everyday spender, habitual spender, occasional spender, or big spender? Canstar can help you find the right card. Everyday spenders who pay off their balances in full at the end of the month, for example, probably want good reward points cards. Habitual spenders who always have a credit card balance probably need the lowest interest rates, and big spenders may want the longest interest free periods. Find out more about your credit card spending profile. Getting a credit card to suit your spending style is a good way to prepare financially before you get stuck into shopping for Christmas presents.
Compare credit cards with Canstar
What do you need to know about credit card interest-free days?

You need to know when your credit card interest-free days start and finish, because it varies between providers and cards. You may get between 44 and 55 days interest free on purchases bought on the first day of your monthly cycle which is a clever way to approach Christmas saving. The idea is to leave the cash in a high interest savings account or term deposit whilst riding out the interest free days on the purchase.
Remember to pay your credit card bills on time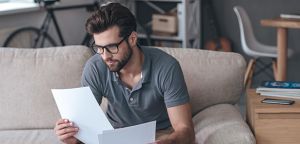 If your spending plan works you should be able to pay your January credit card bill in full and avoid paying interest.That way you start the New Year on a good financial footing. You don't want to be left with bad credit. Unsecured loans and other cash loans aren't good for starting the New Year with a clean slate.
Use balance transfers if you have to
If, despite your good intentions, you can't pay your bill in full, the next best thing is to transfer your balance to another bank and save on interest payments. Banks are offering reasonably competitive interest rates on money transferred from a competitor's credit card. Beware of the conditions of balance transfers, however. New purchases are charged at the higher rate and you may be required to pay a certain percentage of your outstanding balance transfer each month, or you lose the special rate.
Avoid cash advances
If you really haven't got the money to pay for Christmas, don't use a cash advance. You pay the full rate of interest from day one. It's best simply not to spend. Then you don't need to worry about what's happening to "my credit".
Whatever you do this holiday season, try and make it a thrifty Christmas. The ghost of Christmas past isn't good to wake up to in January.
Compare credit cards with Canstar
Want more finance tips?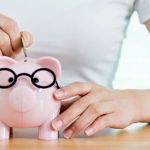 Sign up for free to receive more news and guides, straight to your inbox.
By subscribing you agree to the Canstar Privacy Policy.