Canstar takes a look at some major themes and questions from the 8 November Reserve Bank of New Zealand (RBNZ) media conference on the latest Monetary Policy Statement. In today's announcement, RBNZ opted to keep the OCR at the record-low 1.75%. Read the full statement on OCR, here.
What does the banking conduct report mean for New Zealand?

On 5 November, the Financial Markets Authority and the Reserve Bank of New Zealand released their joint report on investigation into the banking industry's conduct. You can read our short recap, here. As a really quick summary, the findings show not all banks are doing enough to manage conduct risks (such as the pressuring of consumers to sign up to bank products that may or may not be suitable).
However, RBNZ Governor Adrian Orr said that the findings serve as more than just a warning for the banking industry. The wider public and business community also need to "wake up" to the financial products they take on. In other words, make sure you read the fine print and ask questions before you enter a financial contract! Mr Orr noted that the banking conduct issues are not widespread, but some banks need to make some serious improvements.
Want more finance tips?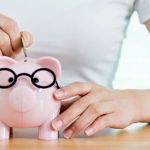 Sign up for free to receive more news and guides, straight to your inbox.
By subscribing you agree to the Canstar Privacy Policy.
Is an OCR cut off the table? Why did the report not mention the phrase about "rate move could be up or down"
In the question and answer section, Mr Orr knocked back suggestion that removing the phrase about future rate cuts being "up or down" meant that a rate cut was off the table. He claimed it was more about mixing up the phrases use, the RBNZ is "data driven" in its decision making anf that it would be, "pointless to remove" the option of a future rate cut.
Any word on what is happening with the LVR rules?
RBNZ deputy governor Geoff Bascand said RBNZ is currently "assessing a range of considerations" when it comes to what to do with the LVR. However, he did say that the rules will be "explicitly considered" as part of the Financial Stability Report, which will be released on 28 November. Current conditions look as if the risks (to housing market inflation) are mediating. This is important for New Zealanders as LVR regulations are a contributing factor as to what lenders will allow you to borrow when buying a house. On the other hand, the governor reiterated that RBNZ needs to consider how banks would react – for example they may lend at unmanageable levels – if the LVR rules were removed altogether.
RBNZ also said it is looking at how to "normalise" the LVR framework, so that everyone has a clearer idea of what is happening, such as is done wirth OCR announcements and the Financial Stability reports.
What's the latest with expectations around KiwiBuild and the construction industry?
RBNZ is forecasting that flow-on effects of KiwiBuild will pick up from mid-way through 2019. This activity is then expected to impact on the capacity of the construction industry to build the new properties, as well as resource challenges. Mr Bascand said KiwiBuild was always expected to "ramp up slowly".
Want more finance tips?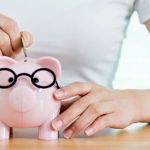 Sign up for free to receive more news and guides, straight to your inbox.
By subscribing you agree to the Canstar Privacy Policy.