On 5 November, the Financial Markets Authority (FMA) and Reserve Bank of New Zealand (RBNZ) released the findings of their joint review into the conduct and culture of the New Zealand banking industry.
The major finding of the review, which focuses on 11 New Zealand banks, was "significant weaknesses in the governance and management of conduct risks", resulting in a number of issues that need to be resolved: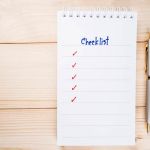 Greater board ownership and accountability – including being able to properly measure and report on conduct and culture risks and issues.
Prioritising the identification of issues and accelerating remediation.
Prioritising investment in systems and frameworks to strengthen processes and
controls.
Strengthening staff reporting channels, including whistleblower processes for
conduct and culture issues.
Removing all incentives linked to sales measures and revising sales incentive structures for frontline salespeople and through all layers of management.Each of the 11 Banks – ASB, ANZ, BNZ, Cooperative Bank, Heartland Bank, HSBC,Kiwibank, Rabobank, SBS Bank, TSB, Westpac must provide feedback on the
review's findings, by end of March 2019.The industry forum, New Zealand Bankers' Association, released the following statement in response to the report:

"The New Zealand Bankers' Association acknowledges a major report into bank
conduct and culture released by the Financial Markets Authority and the Reserve
Bank today, and accepts all their recommendations."We are pleased the review found no evidence of widespread misconduct and
culture issues across the industry here," says New Zealand Bankers' Association
acting chief executive Antony Buick-Constable.

"The report represents an opportunity for the New Zealand banking industry to retain
the confidence of our customers and ensure a solid foundation for banking in future.
We are ready to take that opportunity.

"We fully accept we have work to do in many areas to ensure we continue to do the
right thing by our customers. We know we need to meet the high standards our
customers expect. There's a sense of urgency about this and we'll be responding
constructively and quickly.

"We will continue to engage closely with the regulators to address the issues they
have identified. That means each bank consulting further with the regulators, and
delivering board-endorsed work plans by the end of March 2019.

"Our banks have already taken action on frontline sales incentives and targets, with some removing them.

"This report is a credit to the 25,000 people who work in our banks. Despite the vulnerabilities identified by the regulators it's clear that on the whole frontline staff have been doing the right thing by customers. As we implement the recommendations, we will make sure our staff's views are taken on board.
"A lot of effort went into the review. We thank the regulators for their in depth and
robust approach. It took the regulators approximately 14,000 hours to complete, and
involved 391 interviews with 572 bank staff in 13 towns and cities."
For more information on the report, check the following websites: FMA and RBNZ.
Want more finance news and tips?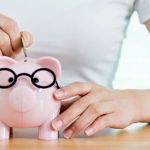 Sign up for free to receive news and guides, straight to your inbox.
By subscribing you agree to the Canstar Privacy Policy.