New Zealand millennials want to make purchases using their eyes, to increase security, as well as for the "cool factor", new research reveals.
Visa New Zealand surveyed 335 New Zealanders born between the years 1980 and 2000 (millennials) about their attitudes towards technology, payments and retail.
More than half of those surveyed (62%) say they want to use a fingerprint or retina scan, known as biometrics, according to the research.
Would you like to make payments using retina recognition?

— Canstar NZ (@CanstarNZ) April 18, 2017
"Emerging payment technology like biometrics remove potential pain points for customers," Visa New Zealand and South Pacific country manager Marty Kerr says.
"They [millennials] don't have to worry about forgetting or losing their cards or wallets, and just need to spend a brief time at the till without having to insert cards or remember a PIN," Mr Kerr says.
Interestingly, the Kiwis surveyed have some pretty big requests from future technology, hoping innovations would be able to do everything from making them money to reading their mind.
More than half use smartphones for everyday payments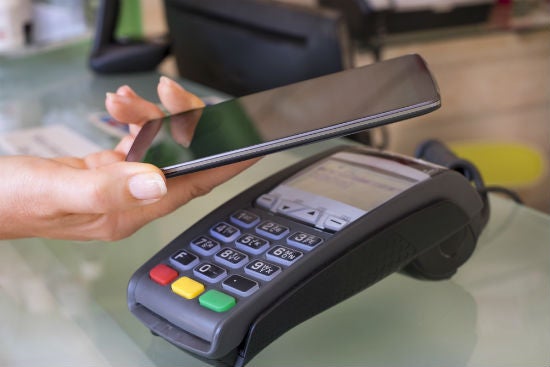 Smartphone payment technology is popular among Kiwi millennials, with 61% saying they already use their smartphones to pay for everyday items.
This past year has seen a rise in mobile wallets using contactless technology, with many New Zealand banks rolling out innovations in this area.
The proliferation of this contactless technology is also increasing the number of Visa payWave transactions, according to Visa research.
In December 2016, shoppers made a total 19.1 million Visa payWave transactions, an increase of 3.1 million compared with October 2016.
Technology to save you money already here

While Canstar can honestly say it does not have a secret blueprint to build mind-reading technology, it can provide some tools to help you save money.
Online financial comparison sites, such as Canstar, allow you to quickly and easily scan credit card products on the market, for example.
Every year, Canstar analyses credit cards based on their fees, interest rates and any benefits or rewards they offer. Look at what products are available based on your spending habits – such as whether you pay off your bill on time, or put big expenses on your card – and you may find there is a more financially sensible option.
In fact,  the average annual credit card fee has actually dropped slightly, from $116.60 in December 2015, to $112.89 in December 2016, according to Canstar's research. So it pays to shop around.
If nothing else, you may be able to find a way to save a few extra dollars to put towards building your own mind-reading, money-making robot.
Like us on Facebook to join the conversation.
Enjoyed reading this article?
Sign up to receive more news like this straight to your inbox.
By subscribing you agree to the Canstar Privacy Policy