What are the differences between American Express and Diners Club, and why is there such intense rivalry?
The differences between American Express (or AMEX) and Diners Club are quite marked in comparison with Visa and MasterCard.
American Express and Diners Club are payment systems but they also issue cards directly to the consumer, finance payments, and process the transfers. Since they lend money to customers while the transfer is going through, they make most of their money from interest and fees. In contrast, Visa and MasterCard don't actually issue any credit cards themselves. They are both simply methods of payment.
Compare credit cards with Canstar
How the Diners Club vs. AMEX rivalry began
Both Diners Club and American Express have a rich history in the establishment and popularity of paying by card, initially creating charge cards that developed into credit cards.
Want more finance tips?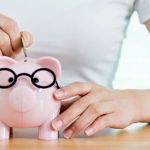 Sign up to receive more guides and news, straight to your inbox.
By subscribing you agree to the Canstar Privacy Policy
[/bs_well]
Diners Club is credited with issuing the world's first charge card in 1950. This came about after businessman and co-founder of Diners Club, Frank McNamara forgot his wallet while dining out at a New York City restaurant. Luckily, his wife came to the rescue and paid the bill – but it was an embarrassment Frank resolved would never happen again. And so a small cardboard card, the Diners Club Card, entered the scene as the world's first multi-purpose charge card. In its first year of business, Diners Club grew to 10,000 members from New York's business elite, with 28 restaurants and two hotels prepared to accept monthly billing from this select clientele.
Source: Diners Club International
American Express, on the other hand, existed as a company well before this. It was founded in 1850 by Henry Wells and William Fargo, who went on to establish Wells Fargo Bank two years later. AMEX was the first to market with a plastic charge card.
Until 1987, AMEX and Diners Club didn't allow revolving payments because they only offered charge cards, so they required customers to pay their balance in full at the end of each month.
Rewards program differences
Where these two brands pack a real punch is with their exclusive rewards schemes. They tend to aim for the higher end of the credit card rewards market, such as luxury concierge services, rare tickets to concerts and sporting events, fine dining, etc. They are also generous with their rewards points.
The lure of attractive rewards is a double-edged sword, though. Many retailers in New Zealand add a heftier surcharge (up to 3%) for payment by Diners Club or American Express, effectively reducing the value the card holder receives for rewards points gained. This surcharge will be advertised at the point of sale and savvy card holders have learned to look out for this trap.
Want more finance tips?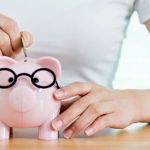 Sign up to receive more finance guides and news, straight to your inbox.
By subscribing you agree to the Canstar Privacy Policy
The credit card rewards landscape is constantly changing, so it's worth your while to keep tabs on any changes that may benefit you. As for the difference between American Express and Diners Club, there's no doubt they add diversification to the market by offering their own separately-branded rewards credit cards and co-branded credit cards offered through leading banks.
The choice of whether to go with Diners Club vs AMEX is entirely personal and depends on which card provides the best value to you. Check out the Canstar website to find a credit card for your situation.
Compare credit cards with Canstar
Enjoy reading this article?
Sign up to receive more news like this straight to your inbox.
By subscribing you agree to the Canstar Privacy Policy