Co-author: Sam Bloom
Are you sick of hitting your credit card limit each month? Are you a fan of premium rewards programs and exclusive lifestyle benefits?  Do you have an excellent credit history? If you answered yes to all of these questions, you might find a credit card with no preset spending limit could be worth considering.
A credit card with no preset spending limit can provide you with the credit to make large purchases but, of course, you'll eventually have to pay it all back. Interest rates may also apply if you don't pay off your card in full each month. These credit cards can also provide you with many benefits and rewards points you wouldn't always receive with a simple debit card. Read on below to learn about a selection of New Zealand's current credit cards with no preset limit.
Credit cards vs charge cards

Before delving into credit cards that come with no advertised limit, it's important to clarify the difference between a credit card and a charge card. Credit cards are very common – Visa and MasterCard are two of the main payment companies, and most banks will sell one of these credit card products. Their key feature is allowing you only make a minimum repayment at the end of each month; you can maintain a continued balance of debt over multiple billing cycles, and you'll be charged interest on this debt. Credit cards typically come with a set credit limit each month to prevent customers from potentially accruing dangerously high levels of debt, which they may be unable to pay back.
A charge card, by contrast, is a card which you must pay off in full at the end of each month, or else be subject to late fees and restrictions. As a result, charge cards typically have no credit limit each month, since you'll likely be restricted from spending more until you pay off your monthly debt. Charge cards are much less common than credit cards nowadays – the best-known charge card providers are Diners Club and American Express, although they are offered by several other providers.
Credit cards with no preset credit limit
Just about every credit card with no preset limit is an expensive, premium card. These products almost universally include significant bonuses, such as a concierge service, airport lounge privileges, various insurances, rewards points and much more.
You can generally expect to pay a significant annual fee for one of these cards, as well as a hefty interest rate. Moreover, some flagship credit cards – such as 'Platinum' or 'Diamond' – come with minimum credit limits: a minimum amount you need to spend each month to keep using the card, usually several thousand dollars.
It is also worth noting credit cards with no preset limits don't simply give you unlimited purchasing potential. A 'no limit' credit card simply means that the credit provider has not set a universal monthly limit for all customers. A bank will still negotiate an individual credit limit for each customer based on their ability to pay, including credit history, income and expenses; if you have a high income with few expenses, then your limit will probably be very large!
Want more finance tips?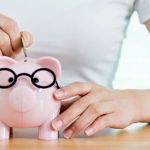 Sign up for free to receive more news and guides, straight to your inbox.
By subscribing you agree to the Canstar Privacy Policy
Some providers have a policy of not sharing spending limit details with the customer and will approve transactions at their discretion. Each customer's credit limit is usually determined based on a number of factors, including income levels, payment history and historical spending behaviour.
Below is a full list of credit cards in the Canstar database with no maximum credit limit, accurate as of October 2018:
Company
Product
ANZ
Airpoints Visa
Airpoints Visa Platinum
Cashback Visa
Cashback Visa Platinum
Low Rate Visa
ASB
Visa Light
Visa Platinum
Visa Rewards
BNZ
Advantage Classic Mastercard Cash Rewards
Advantage Classic Mastercard Fly Buys
Advantage Classic Visa Cash Rewards
Advantage Classic Visa Fly Buys
Advantage Visa Platinum Cash Rewards
Advantage Visa Platinum Fly Buys
Low Rate Mastercard
Onecard
Onecard Visa
Diners Club
Personal Credit Card
Gem
Gem Visa
Kiwi Bank
Airpoints Low Fee Mastercard
Airpoints Platinum Mastercard
Airpoints Standard Mastercard
TSB
Visa Card
Westpac
Airpoints Mastercard
Airpoints Platinum Mastercard
Airpoints World Mastercard
hotpoints Mastercard
hotpoints Platinum Mastercard
hotpoints World Mastercard
Low Rate Mastercard
Source: www.canstar.co.nz

Information correct as of the time of writing, 10 October 2018.
Pros and cons of a credit card with no preset spending limit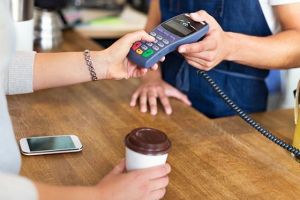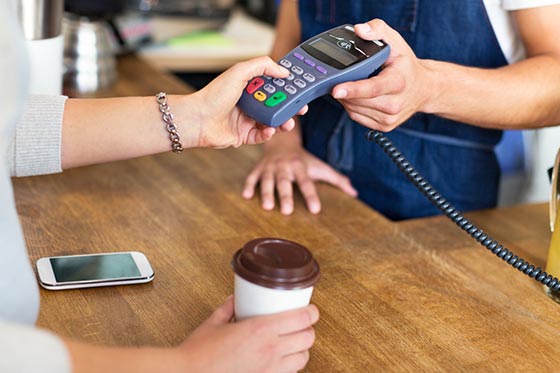 There are several advantages and disadvantages to having a premium credit card with no preset spending limit, which we've summarised for you below:
Pros
Convenience of having no preset limit on your spending
Extensive rewards program, with points redeemable for many items and services
Potential to save some money through use of complimentary card services such as a concierge service and insurance benefits
Cons
No preset spending limit can encourage some people to spend beyond their means and incur hefty interest payments
Higher interest rates and annual fees than most credit cards
Customers may not use all the included services and rewards
A credit card with no preset spending limit can be a valuable and convenient tool if you make a lot of purchases each month, with many rewards and benefits on offer – just beware of the extra costs that often come with it!
To find out more about premium credit cards with no preset spending limit, check out the highest-rated products on the Canstar website:
Want more finance tips?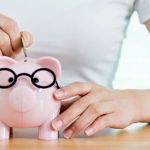 Sign up for free to receive more news and guides, straight to your inbox.
By subscribing you agree to the Canstar Privacy Policy