Co-author: Michelle Norton
How do you compare credit card rewards? Well, each year Canstar researches and rates a vast number of credit card rewards programs on the New Zealand market.
This year, Canstar researched and rated a total of 38 credit cards across 11 providers. From this total, Canstar identified two five-star low-fee credit cards, two five-star low rate credit cards, six five-star rewards credit cards and seven five-star flight rewards credit cards.
Here are some common questions that we′re often asked about credit card rewards programs:
Compare credit cards with Canstar
Q: How do you know if a rewards program is worth it?
Each year we crunch the numbers on rewards and the verdict? Yes, the rewards are there – provided you choose well.
Want more finance tips?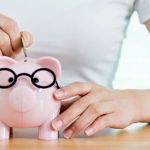 Sign up to receive more news like this straight to your inbox.
By subscribing you agree to the Canstar Privacy Policy
Naturally, it makes sense to gravitate towards the kind of rewards that appeal to you when choosing the right card and rewards program. For example, if you like flight rewards you′ll probably be attracted to a credit card where you can earn flight points as you spend. If you like cash back or top-ups for your KiwiSaver account, you'll probably look for cards with this on offer. But, focus on what each card can offer YOU, individually.
By taking a careful inventory of your lifestyle and spending habits, you can select the card that will provide the most rewards for what you already do—which is the whole point. Avoid the common mindset of impulsively signing up for a card that "sounds good" and then trying to change your behaviour to suit.

You need to work out your net rewards return. Essentially that′s:
the dollar value of points earned each year,  less
the cost of the card and reward program each year
It works like this:

So as an example:

In the above example, given that it costs 150 points to get $1 of reward, earning 24,000 points will equate to a yearly reward of $160. Once you know the dollar value of your reward return, you can subtract the cost of the reward program to determine your net benefit each year.
Q: What type of rewards are available?
There are rewards to suit just about anyone! Flight rewards are probably the most heavily promoted type of rewards, and given the sheer number of domestic and overseas trips Kiwis overall take each year, chances are these rewards points will get used!
There are also cash back offers though, as well as merchandise. Our credit cards star ratings report runs through all of these rewards, across a number of different spending levels.
Q:  How do you work out the best type of program for your spending habits?
The best rewards program really comes down to how much you spend per year on your card, what the annual fee is on your card and even where you spend money. For instance, Canstar rates rewards programs on four different spending levels per year – $12,000, $24,000, $60,000 and $120,000.
Ask yourself the following…
Does this rewards program suit my credit card usage habits?
Does the rewards program offer rewards that I am interested in?
Are there any costs associated with being a member of the rewards program
As always: compare! The best rewards card for your partner or your neighbour or your friend isn′t necessarily going to be the best credit card rewards program for you.
Compare credit cards with Canstar
Enjoy reading this article?
Sign up to receive more news like this straight to your inbox.
By subscribing you agree to the Canstar Privacy Policy