There are several situations in which your credit card application will be rejected. We explain why that might be, and what you should do next.
So you've applied for a credit card but your application was rejected or denied. It's unfortunate, but thankfully it's not the end of the world. After having a card application rejected, there are still several things you can do afterwards to get the credit card you really want.
If you're wondering why your application was unsuccessful, here are some of the usual reasons why a lender might not view an application favourably – and what you can do to fix it.
Why was my credit card application rejected?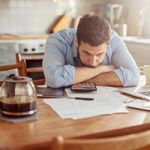 There are a few main reasons that might be behind a lender's decision to reject or deny a credit card application. A bank will reject your credit card application if they think that, based on the information you gave, you won't reasonably be able to pay off your credit balance each month, or if they simply can't verify the information you provided in your application.
Credit cards come with a fair amount of financial risk through their annual fees and high interest rates. This means that applying for a credit card is a comprehensive process that checks your full identity and financial situation.
Here are some of the reasons your credit card application might be rejected:
Eligibility: Applicant did not meet required eligibility criteria for that particular credit card. If you were under 18 years old, not a citizen, or recently declared bankrupt at the time of applying, the lender will not be able to approve your application.
Human error: Applicant accidentally entered personal details incorrectly (e.g. address, tax file number, driver's licence number) so that their identity could not be verified.
Documentation: Applicant did not supply identity, income, and expenses documentation required for application to be approved.
Card selection: Applicant applied for a type of credit card (e.g. Rewards card, Premium card) for which their spending and saving habits are not suited.
Employment: Applicant is employed at a level lower than required for eligibility (e.g. casual work only).
Overall financial situation: Applicant has a lot of expenses compared to their level of regular income, which is viewed as high risk. Lenders must be satisfied that you could repay the full credit limit of the card you are applying for if you spent that much on the card.
Credit rating: Credit reporting agency used by the lender has given the applicant a poor credit rating, and/or the credit report shows late payments, too many applications, or other problems. If you are struggling to repay debt – or have not repaid outstanding debts from the past – a lender will not provide you with a new credit card.
Borrowing history: If you already bank with this financial institution and you have a history of late payments or overdrawn accounts on credit or loans, the lender is highly unlikely to lend you new credit.
We've explained a few of these factors in more detail below, and how to make sure your application is approved next time.
Compare credit cards with Canstar
Each credit card has its own list of specific eligibility criteria that an applicant must fill in order to receive that credit card.
In general, the required eligibility criteria for most credit cards is as follows:
Over 18 years of age
A New Zealand citizen or permanent resident
Not bankrupt
Earning enough income to repay the maximum credit limit on that card – proof includes bank statements or payslips
Good credit rating – find out how to clean up your credit rating here
Steady job – proof includes employment details such as length of employment and the contact number for your boss
Own some assets (e.g. car, home, investments, computer, bicycle)
Expenses and liabilities are not too big already (e.g. outstanding debts and loans you owe, plus monthly expenses including rent, groceries, fuel, insurance, etc.)
If you don't meet the usual eligibility criteria – for example, you may be self-employed – you may need to get in touch with the bank to provide extra supporting documentation for your application to be reconsidered.
Documentation
When you apply for a credit card, there is a lot of documentation and information you need to supply in order for a lender to view you as a trustworthy credit card holder:
Identity documents
Proof of income (e.g. payslips)
Employer's name and contact details
If self-employed, provide your accountant's information
Proof of debt if applying for balance transfer (e.g. credit card statement)
Residential address and status (e.g. citizen, permanent resident, long-term visa)
Contact details (most lenders require both a phone number and an email address these days)
Current balance of your savings and transactions accounts
Current balance of other credit cards and other debts you already have
Monthly expenses (include rent, mortgage, groceries, fuel or public transport, utilities, insurance, and more)
If you believe that the lender may have rejected your application based on not having enough information, feel free to get in touch to provide them with that information and ask them to reconsider your application.
Card selection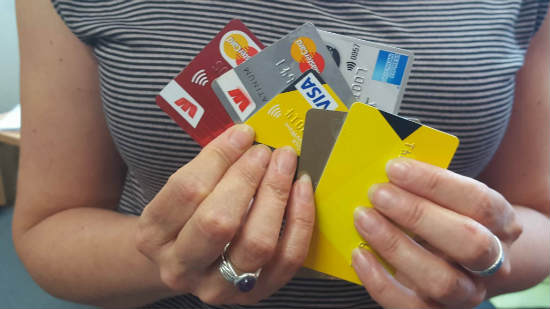 Canstar researches and rates 5 different types of credit cards, each of which is designed for a different type of cardholder's spending and saving habits:
Low Rate: For consumers seeking a credit card with a low interest rate and flexible repayment conditions. These cards are designed for consumers who use their card for everyday spending but don't always pay their balance in full every month.
Low Fee: For consumers seeking a credit card with low ongoing fees. They may be looking to access some premium card facilities, but not necessarily. These cards are designed for consumers who don't use their card very often and pay their balance in full, but aren't looking to earn big rewards.
Rewards: For consumers seeking a credit or charge card that gives them the optimal return on their everyday spending. These cards are designed for consumers who pay their closing balance in full every month, and warn to earn points that can be redeemed for something other than flights.
Frequent Flyer: For consumers seeking a credit card or charge card that will allow them to redeem points for flights. These cards are designed for consumers who pay their closing balance in full every month, are members of a frequent flyer program, and want to boost their points balance.
Premium: For consumers seeking a credit card or charge card that comes with extensive benefits beyond the standard offerings. These cards are designed for consumers who pay their closing balance in full every month and want all of the extra perks – and can afford to pay the hefty annual fee that comes with those perks.
You can compare each of these types of credit cards on our website:
Compare credit cards with Canstar
What should I do if my credit card application is rejected?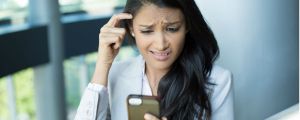 Getting rejected for a credit card is by no means the end of the world. There are several things you can do to make sure your application is approved next time:
Don't apply too soon after being rejected. The rejection shows up on your credit report now but it will have less of an impact on your credit rating over time.
Don't apply for the same credit card over and over.
Request a free copy of your credit rating (credit score) and credit report. Getting your credit report will allow you to correct any mistakes, or to find out why your credit rating is less than stellar.
If your credit rating is not up to scratch, do what you need to in order to improve it. That may mean repaying an outstanding debt, contacting the credit reporting agencies about an error in your credit report, or more.
Reduce your debts by paying off outstanding loans or credit cards. You may need to restructure your debt to make it easier to repay, such as by consolidating multiple debts into one.
Make a budget plan and reduce your expenses. If you never seem to have much cash left at the end of the month, take a look at what everyday expenses are eating up most of your income, and try to reduce them if you can.
Choose a card type that suits your financial circumstances. Compare credit cards on the Canstar website before you finalise your choice.
Update all of your personal details with all of your contacts (employer, ATO, RTA, etc.) so that when you apply, your identity can be easily verified.
Have all your supporting documentation ready, and supply it all at the time of making your next application.
When you next apply for a credit card, check that all of your details have been entered into the application form correctly, with no typos.
If you're in financial trouble and are having difficulty paying your debts, consider seeking help from a qualified financial counsellor (not a debt solution or consolidation business).
Of course, there's always the possibility of applying again later – but this time, choosing a card with lower fees and a lower interest rate. To compare credit cards and see which ones offer outstanding value, check out Canstar's star ratings:
Compare credit cards with Canstar
Enjoy reading this article?
Sign up to receive more news like this straight to your inbox.
By subscribing you agree to the Canstar Privacy Policy