Self-gifting is a thing. We do it. Especially around Christmas time. If you don't want to outlay actual cash on yourself this festive season though, perhaps take a look at your credit cards rewards program and, if you have one, make sure you're maximizing your points.
Canstar research has found the following "bonus" offers, among others, currently available for Christmas shoppers:

BNZ currently has special offers on the GlobalPlus Classic, Gold and Platinum cards whereby lesser amounts of NZD are required to earn an Air New Zealand Airpoint when using a Visa card.

A number of ANZ's cards shown in this link have the same limited time offer, being 0% per annum for 6 months on purchases and balances transferred.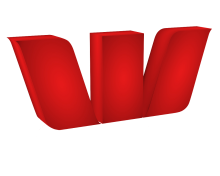 Westpac is offering 0% per annum on purchases for 6 months for the following 3 cards
Low Rate MasterCard
hotpoints MasterCard
Platinum MasterCard

Kiwibank is inviting customers to earn double points until 31 December 2014 for all Air New Zealand Airpoints MasterCards, up to a value of 400 Airpoint Dollars
Please note of course that this list of rewards is not exhaustive, it's simply based on the research undertaken for our recent credit card star ratings. Also – products mentioned are for general information purposes only and are not a recommendation to buy. Fees and conditions apply to all cards; please check the details of any card being considered.
For savvy shoppers who don't accrue debt, rewards points can be a win/win. It's very important though to weigh up any potential annual fee and interest charges against the rewards you expect to accrue. Some cards also offer other extras, such as a concierge service, car rental upgrades, overseas travel insurance and airport lounge access, so make sure you read the terms and conditions carefully.