Co-author: Regina Collins 
A stocking full of debt is not something anyone wants to be left with after Christmas! We look at how you can hopefully stay out of debt this Christmas.
The truth is, Christmas is the biggest spending time of the year and there's constant pressure to spend more than you can afford.
It is possible to avoid the urge to spend big though if you use part ingenuity, part determination.
First of all, address your own insecurities! Realise there will always be people who spend far more than you do and that is it foolish to even think you can put yourself out there at the same financial level. There are still plenty of ways to have a lovely Christmas break without overdoing it.
We buy, spend, eat and drink a lot more than we need or should over the Christmas season. It's surprisingly easy to cut down on all these expenses if you don't want to blow the budget. For example, use the decorations from last year or make your own instead of buying new ones, and think twice about the food and drinks you really need – why not even try making your own?
There are many things we can do to stop the Christmas hangover these holidays, and some of these include:
1. Set Christmas spending expectations for your kids
A child's Christmas wish list can go on forever – they have pretty good imaginations! So educate your children from the start that Christmas is not only about presents. Make them understand that most kids do not have the things they have, and it's important to spend time with family and friends.
Combine practical gifts with the more expensive ones they are desperately wanting, and explain that sometimes the greatest gifts come in the tiniest packages. Sometimes one really nice gift is worth a lot more than a dozen little gifts.
If you don't want to go down the path of clichés, then simply set them a dollar limit. Do it early – in November – and they can have hours of fun (and angst) pricing potential gifts and working out how to allocate those precious dollars for the best effect.
2. Buy the necessary stuff first
If you have Christmas-related costs that are not negotiable (an accommodation booking, for example, or Christmas food you've promised to make), buy them before you spend your money on anything else. That way you can cut back on the "extras" if you need to.
Obviously, you'll need to buy things like gifts and food for your Christmas day meals, but maybe give the flashy drinks and decorations a miss this year? You can always make your own, especially if you've got kids with a knack for arts and craft.
3. Home-made Christmas Gifts
Be creative and make your own handmade gifts. There's no doubt these will show the amount of effort you're willing to put in and, in the end, will add quite a personal touch. This also goes for cooking. Everybody loves food – gingerbread cookies or rum balls are the perfect treats this festive season. There are many simple and inspiring tutorials on the internet, so log on and have a go!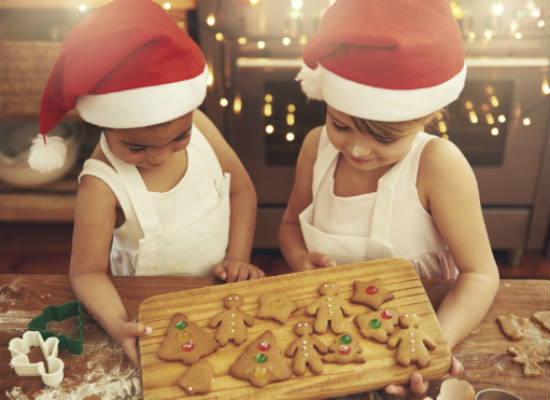 4. Quality over quantity
Understand that sometimes the best Christmas gift you can give is quality time and not necessarily money. Elderly relatives immediately spring to mind, as do the Christmas work undertaken by various charities. Some examples of this include donating old blankets for a blanket drive or volunteering to help collect donations. Doing something for others can contribute a sense of accomplishment, charity, and satisfaction. Get the kids involved as well.
5. Buy Christmas gifts online
Instead of buying new decorations or other such gifts, have a little shop around online; you'll be surprised by what you might find.
Leading on from that, if you've got some junk lying around that you know you'll never use, consider the option of selling it. It might be exactly what someone else is looking for, and you'll save money along the way.
Compare credit cards before Christmas shopping
6. Run a Secret Santa
Running a Secret Santa with family and friends, rather than everyone buying a gift for everyone else, will considerably reduce the number of gifts you need to buy. This has the advantage of:
Not cluttering up your life with a lot of small things that you don't really need.
(Hopefully) ensuring that you receive one really nice gift that you actually want.
Saving you money!
How does a Secret Santa work? There are a few different ways you can run it, but generally all participants' names are written on slips of paper, placed in a hat or a box and shuffled around. An approximate dollar limit is usually set (which can be as high or low as the group decides). Each person takes it in turn to draw out a slip of paper. The name written on that piece of paper is the person they must buy a gift for.
7. Budget for Christmas
Set a written Christmas budget and whatever you do, don't exceed it. Without a plan it is easy to fall into the compulsive buying trap during this tempting season. Include gifts, decorations, parties, holidays and clothes in this budget and once you've set it, search around for bargains, sales and discount offers – believe me when I say that they are out there.
As hard as it may be, decline offers from people who want to hang out with you and spend money. Or even better, suggest cheaper alternatives such as picnics, or beach days. Check out all the free stuff in your area first!
Want more finance tips?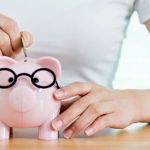 Sign up for free to receive more news and guides, straight to your inbox.
By subscribing you agree to the Canstar Privacy Policy.
8. Pay for Christmas with cash
A great way to stay out of Christmas debt is to avoid relying on credit cards. Try to pay in cash and avoid using your credit card too much over the festive season. It's too easy to rack up a debt for later if you buy on your credit card. Studies have shown that often, when paying with cash, people tend to be more careful about each dollar they spend, because of the physical decline of the money in their wallet is a great visual reminder to be careful!
When using a credit card, people don't have the physical cash on them and it's harder to keep track of purchases made. Also make sure to be cautious about 'buy now, pay later' retail offers such as Afterpay, unless you know for sure that you can manage the payments before the interest rate kicks in.
If you do decide to use your credit card this Christmas, though, whether it's for the convenience or the ability to earn extra rewards points, you might consider a balance transfer for your Christmas debt.
9. Pay your January bills in December
Once the Christmas bare necessities are bought, pay all your bills that are going to fall due in the month. This will reduce the stress or non-payment, keep your credit rating squeaky clean, and give you a much better idea of what you can truly afford to spend on "extras".
If you're going to run short, phone the bill issuer and negotiate a payment plan.
If you don't have any bills due soon – but you know they're on their way – try setting aside as much money as possible so that when they do show up, you're not caught out.
To finish…
Last but not least, it is important to remember you can have a great deal of fun over Christmas, irrespective of how much you spend. And, saving money doesn't mean you have to stay at home either. Every city and region has lots of free things families can enjoy – from swimming, to picnicking, to walks.  Do a little bit of research – you might be surprised with what you find! Enjoy your Christmas break with a stocking full of presents, not a stocking full of debt.
Want more finance tips?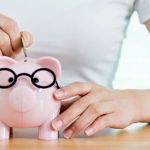 Sign up for free to receive more news and guides, straight to your inbox.
By subscribing you agree to the Canstar Privacy Policy.