It's time to put personal financial planning and debt management at the top of your to-do list – if not, you could be seriously out of pocket.
Unfinished projects. Who hasn't got one or a dozen lying around the house? That pile of bricks that hasn't quite been transformed into a backyard barbecue … the leaky tap in the kitchen … the garden shed that's missing its roof … all those projects you'll get around to one day.
Show me someone who doesn't have an unfinished project and I'll show you someone who is convenient with the truth or lives a totally blinkered existence. Like my friend who rounded up a bunch of mates to help renovate his house. Afterwards, the inside was freshly painted, except for the peeling cornices in the gleaming new bathroom. "No, leave that, I'll finish it off," said my friend. And no, he still hasn't got round to it five years later. It drives me to distraction each time I visit.
But then I'm reminded of the red roof on my own house that the previous owner tried to paint over in white. A third of the way through, he abandoned the project, leaving the roof with a circus-style zig-zag red and white jagged pattern. It's been like that for five years too but at least it made it easy for visitors to find my house – "just look for the red and white roof".
A staggering (but really not surprising) 80% of Kiwis surveyed by Speights owned up to having an unfinished project.
Of those surveyed, Wellington residents have the most unfinished projects at 87%. Canterbury and Otago are close behind at 86% and 85% respectively, while 79% of Auckland households have unfinished projects.
Bay of Plenty, true to its name, seems to be the Bay of Plenty of Motivation – they had the lowest percentage of projects (68%) left uncompleted.
But when it comes to procrastinating with money projects, the difference between doing something now and later can be the difference between debt management – or debt collection.
5 personal financial planning projects to start today
Clear away the cobwebs and deal with these 5 personal financial planning projects.
1. Review your home loan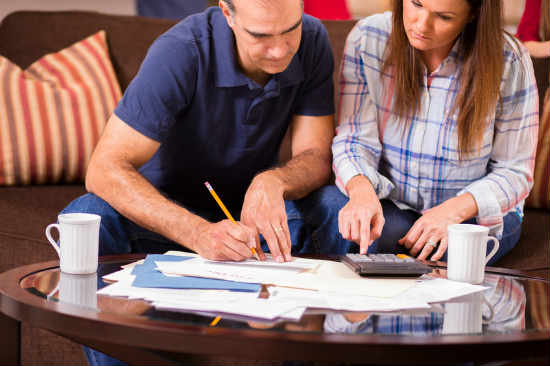 When was the last time you reviewed your home loan? It's a key step in debt management and a money project that could save you big bucks. Floating rates are traditionally higher than short-term fixed rates, so there's potential to save by shopping around for a sharp rate, and by picking the right loan split between fixed and floating to suit your needs.
Table: Residential Home Loan Market – Snapshot of the current market (31/10/2016)
Floating
1-Year Fixed
2-Year Fixed
3-Year Fixed
4-Year Fixed
5-Year Fixed
Min
5.25%
4.25%
4.19%
4.39%
4.59%
4.79%
Average
5.49%
4.53%
4.58%
4.70%
4.94%
5.06%
Max
5.65%
4.85%
4.89%
4.99%
5.20%
5.30%
Source: www.canstar.co.nz
Rates current as at 31 October 2016.
Search results do not include all home loan providers, and may not include all features relevant to you.
How much could you save by shopping around? Based on a 25 year, $300,000 loan, every 25 basis point reduction in your interest could save you around $45 per month. Compare home loans on our website.
| | |
| --- | --- |
| Interest rate | Monthly repayment |
| 4.25% | $1,625 |
| 4.50% | $1,667 |
| 4.75% | $1,710 |
| 5.00% | $1,754 |
| 5.25% | $1,798 |
| 5.50% | $1,842 |
| 5.75% | $1,887 |
2. Check your credit card interest rates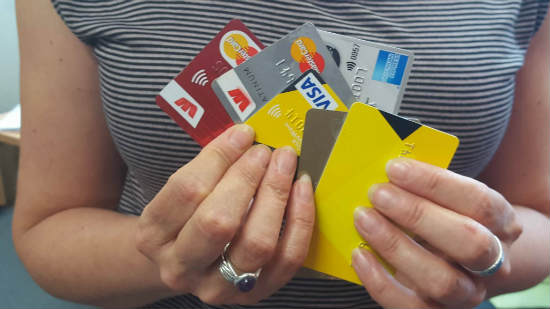 Take it out of the "too hard" basket and check that your credit card fits in logically with your personal financial planning. The same goes with choosing an appropriate credit card rewards scheme. This boils down to asking yourself how much you spend on your card each month, and how easily you find debt management when it comes to paying off the card in full.
There are several different types of credit card borrowers. You can read more about the different types on our website – and also get some tips to DIY your personal financial planning based on your spending habits.
3. Boosting savings is essential to personal financial planning
The Reserve Bank of New Zealand (RBNZ) tells us the value of our collective deposits (savings) is around $142 billion. Have you considered how much of that total is yours?
Now is the best time to look at what savings accounts you have to see if you're getting the best value according to your goals in this low-rate environment. Canstar can help you with your two main savings options.
Term Deposits
Term Deposits offer certainty of return, which can be reassuring in a falling market. Locking your savings away also avoids temptation.
Savings Accounts:
The interest paid on Savings Accounts tends to rise and fall in line with the official cash rate. At the time of writing, the official cash rate is at 2%, but is expected to be cut again this year.
4. Debt management includes reviewing your insurance
Your home and its contents, or contents only in the case of renters, is valuable to you – never more so than in the case of sudden loss. This can be by theft, human damage or a more severe disaster dished out by Mother Nature.
Unfortunately, reviewing insurance policies is an often overlooked aspect of personal financial planning. Many people "set and forget" their home and contents insurance policies, completely omitting to update the policy when they undertake any sort of renovation or buy costly new furniture.
While we can't help you with price comparisons, the best advice we can give you is to scrutinise your home insurance policy every year to see if you are paying too much in premiums and check if the policy covers what you expect it to. Policy renewal time is a good prompt for this – so don't just pay up automatically without comparing your other options first.
Compare Home and Contents Insurance
5. Top up your KiwiSaver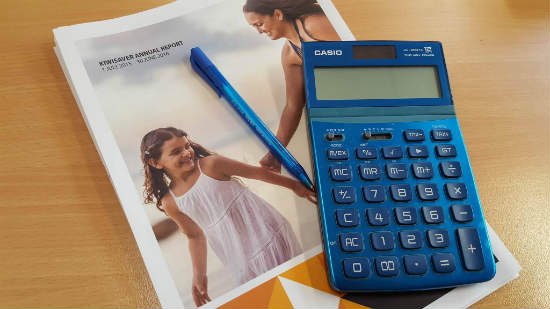 How is your retirement looking? In an age where future entitlements can't be guaranteed, the government-initiated KiwiSaver savings program is likely to be a godsend.
It's well worth your while to keep a tab on your KiwiSaver account, as this is your retirement nest egg. Canstar has stacks of information about the different mix of assets each of the 25 providers invest in, an explanation of the risk profiles of investors, and of course, the fees charged by the various KiwiSaver scheme providers.
With government tax credits paid out each year, and perks such as first home buyers being able to delve into their KiwiSaver fund, this is a savings scheme is a big part of your overall financial muscle. So make the most of it!
According to the Financial Markets Authority's 2016 annual KiwiSaver report, around 175,000 KiwiSavers switch fund provider in 2015-16. Is your fund doing as well as it should, or should you switch?
Make personal financial planning a priority
Getting a grip on how much you're worth, how much you can save with a few smart moves and how close you are tracking to your budget, means taking control of debt management – and a greater pool of savings.
More Budgeting and Saving Tips