Christmas is the most lucrative period on the retail calendar and a popular time for credit cards to get an extra workout.
In the right hands, credit cards can be a simple and convenient way to buy your Christmas presents. But, in the wrong hands, paying with plastic is like signing yourself up for a debt sentence.
Nearly one in three New Zealanders use their credit card to pay for their Christmas and holiday spending but 29% of those credit card users say they won't pay off the balance by the due date, Credit Simple research shows.
Related articles:
Christmas savings tips 
Credit card rewards for every style of spender
Don't lock in pre-Christmas loans without comparing market
People need to remember their limits when making their Christmas purchases and to consider how debt can affect their credit score, Creditsimple.co.nz spokesperson Hazel Phillips says.
If you're interested in a new rewards credit card, you can compare on the Canstar website. You can see a snapshot of the current rewards credit cards available on the comparison table below, with links direct to the providers' website. Please note that this table has been generated based on a $2,000 monthly spend, and is sorted by Star Rating (highest first).
Compare credit cards with Canstar
"Christmas is a tough time to strike a balance between excitement and practicality.
"When spirits are high, we tend to throw our budget out the window and an attitude of 'she'll be right' can creep in.
"It's a good idea to set a budget for your Christmas spending, which will help you avoid a New Year financial hangover that could wreak havoc on your credit score Ms Phillips says.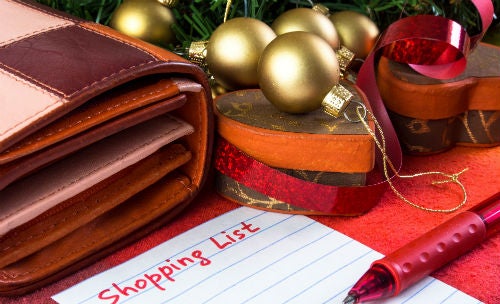 The most popular way to pay for festive spending is actually EFTPOS (55%) and, at 38% of users, those paying with cash is nearly the same amount as those using credit cards. But it is still wise to keep on top of any credit card bills this holiday season.
Small credit card repayments can mean big debt
Canstar research also shows paying off the bare minimum from credit card balance can lead to staying in debt decades.
If, for example, a New Zealand credit cardholder has $10,000 debt split across two credit cards ($7000 on a standard credit card and $3000 on a rewards credit card), it would take more than 50 years to pay off the debt if they only make minimum repayments.
Figures are based on the average interest rates as at 24 November 2017 (16.05% for a credit card and 20.07% for a rewards credit card), it would take over 50 years to pay off the debt (15 years and 10 months for the credit card, 54 years and two months for rewards credit card).
However, by the end of the 54-year period, the $10,000 debt has more than doubled to almost $26,000 ($25,876.03) taking into account the total interest and fees paid ($6135.02 for a standard credit card, $19,741.01 for the rewards credit card).
The calculations also include the annual credit card fees of $37.50 for the standard credit card and $151.00 for the rewards credit card.
These figures are based on the concept that the cardholder only ever makes the minimum repayments.
So, if the credit cardholder makes any extra repayments, this would reduce the figures. Canstar has calculated the minimum repayments using the greater of $25.00 or 3%.
Use credit cards the smart way
The good news is that paying off credit card debt in full each month means you can get the benefit of using a credit card, without having debt hang over you.
If you're really struggling with paying off the credit card bill in time, make sure a low interest rate is top priority, rather than, say, credit card rewards. Shopping smart with credit cards is about matching the credit card type to your spending profile.
Here are Canstar's top tips on managing debt this festive season:
Enjoy reading this article?
Sign up to receive more news like this straight to your inbox.
By subscribing you agree to the Canstar Privacy Policy